AC.CG Reception cum Alumni Homecoming Cocktail

The Department of Accountancy (the Department ) hosted the AC.CG Reception cum Alumni Homecoming Cocktail 2019 on 6 September 2019 for all students from BBA (with Accounting Concentration), BBA in Corporate Governance, BBA in Corporate Governance and Compliance, and BBA in Professional Accountancy.
As a kick-off event of the Department in the new academic year. The AC.CG Reception aimed to provide students with information related to their studies and future career development and helped them be better prepared for the new academic year.
During the event, students were reminded of the study plans and graduation requirements of their respective programmes. Besides, to promote well-rounded development, students were also introduced by our staff from the Department and Student Affairs Office (SAO) on the upcoming competitions, internships and overseas exchanges opportunities, as well as the support and resources provided by the Department and the University. Apart from that, past graduates and senior student were invited to share their experience and provide valuable advice on study and career planning to fellow students.
Following the AC.CG Reception, alumni were invited to the Alumni Homecoming Cocktail which enabled them to meet our current students, teachers and other graduates. It was delighted to see all the participants enjoyed the opportunity to mingle with each other and strengthen bonding within our AC.CG network.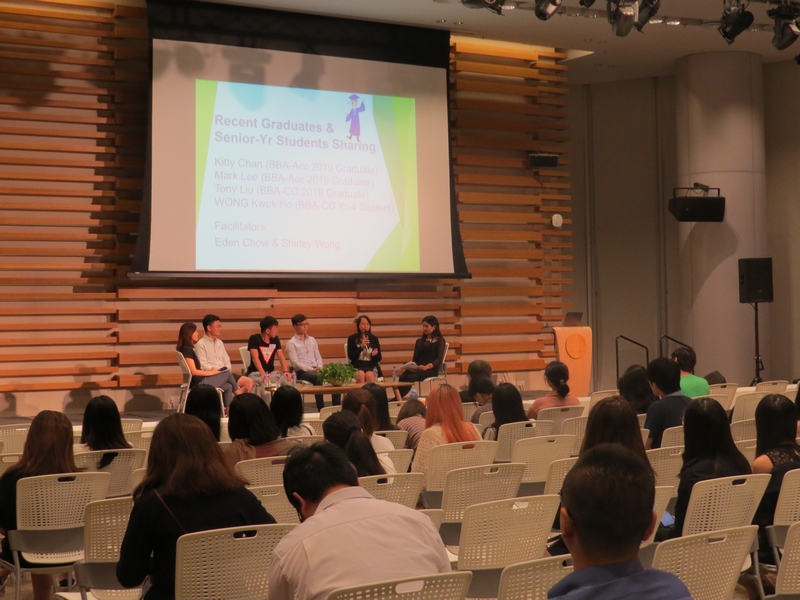 Graduates and senior students shared their experience in study and career planning.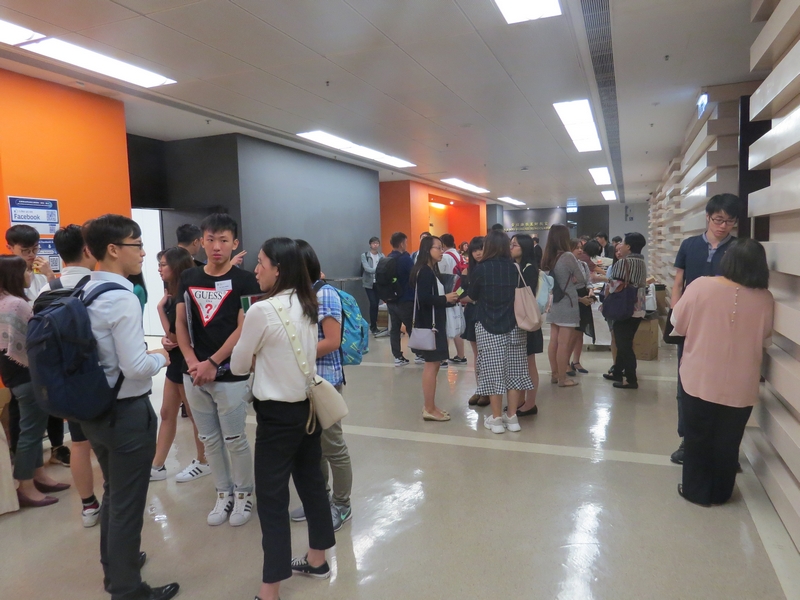 Students, teachers and alumni mingled with each other during Alumni Homecoming Cocktail.