BBA-Accounting
2019 Graduate, CHAN Kit Wai, Kitty
Current Work: Tax Associate, Ernst & Young
" Being an APAC regional team, my work aims to coordinate with worldwide countries' team members. I started attempting the QP exam under the 2019 Early-Bird Programme and aim to become a Certified Public Accountant in the near future." 
Being an HSUer, we play hard, and we study even harder. The university provides me a myriad of opportunities, including internships and exchanges, which broaden my horizons as well as enrich my business knowledge. In Year 3 summer, I worked as an intern at the Financial Control Department of The Bank of East Asia in London. The internship exposes me to the fascinating European working world. I have become more confident and my communication skill has been greatly enhanced as I needed to deal with colleagues from different department and with people from various cultural backgrounds.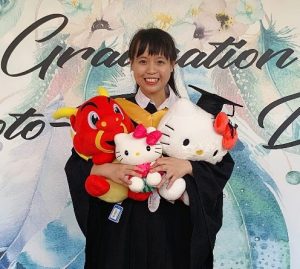 BBA-Banking and Finance
2017 Graduate, CHAN Yin To, Benson
Current Work: FX Trader in Mizuho 
The BBA-BAF programme is well-designed and has equipped him with solid fundamental knowledge and skills in banking and finance. Professors are friendly and willing to communicate with students. He appreciates their enthusiasm for teaching and good advice on career planning.
In the workplace, Benson always does research and analysis using Bloomberg in the dealing room. One of the takeaways throughout his 4 years of studies in HSUHK was the experience of using Bloomberg in the Financial Trading Lab. A lot of opportunities were provided for him to explore Bloomberg functions which are very practical and useful in the workplace.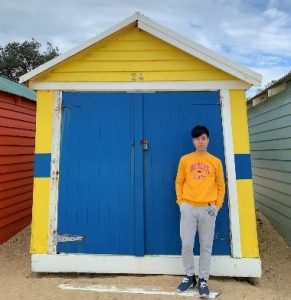 BBA-Marketing
2019 Graduate, Lam Tsz San, Jay 
Current Work: Sales Manager, Green Tomato Limited
Jay has leveraged his marketing knowledge and skills to creatively design unique membership schemes for his clients. 
As he recalls, 

HSUHK's marketing programme has helped him build a strong knowledge foundation with broad-based training and internship opportunities, which allowed him to gain hands-on experience as a student.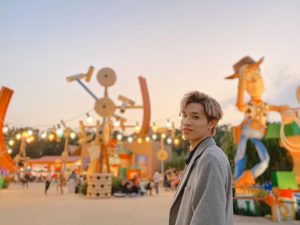 motopress-ce-save-in-version:

2.0.3, 2.0.3, 2.0.3