Graduates would naturally place themselves to take advantage of the growth in the financial services and business sectors. In Hong Kong, financial services industry is one of the four pillars industries. According to the figures for Year 2012 as released in a feature article "Hong Kong Monthly Digest of Statistics" by Census and Statistics Department in April 2014, financial services industry employed around 6.3% of the Hong Kong workforce but it contributed approximately 16% of Hong Kong's Gross Domestic Product. Hence, its value added per employed person is the highest among the four pillar industries.
A financial analyst executes financial analysis for clients (or investors) as a core part of the job. He or she normally performs analysis by gathering information, assembling spreadsheets, writing reports, and reviewing all non-legal pertinent information about prospective investment or transactions. Even with the above description of what a financial analyst normally does, it can still be difficult to navigate today's financial services job market. In fact, there are plenty of job opportunities for a financial analyst whether in investment banking, the securities industry or other business environment.
| Career Prospects | | |
| --- | --- | --- |
| Fund Management | Alternative Investments | Wealth Management |
| Investment Banking | Risk Management | Compliance |
| Private Equity | Research and Analysis | Corporate Finance |
| Financial Advisory | Treasury | Development Finance |
| Performance Measurement | Structured Finance | |
Internship Opportunities
HSUHK considers internship to be an effective learning tool for students. The on-the-job training and close supervision of internship projects help students to integrate textbook knowledge with practice, making the learning experience even more rewarding and challenging.   Through our College's Careers Office, we have partnered with numerous financial institutions to provide internship opportunities for our undergraduates.
"Working as an intern in China Citic Bank International was an extremely valuable and precious opportunity to consolidate and heighten my knowledge base. For instance, we have all learned and heard the terms such as FX Swap, Bid Ask Spread, Buy Low Sell High and etc.  However, how are they actually being used in the real business world?  All these are integrated into my daily work in the bank, not just written definitions in the textbook or lecture notes.
Other than that, this internship experience helped me to build up life-long friendship with my colleagues, get a "real world" insight and advice towards my career goals. More importantly, it has also enlarged my network and connection in the business world and will enhance my employability."
Daniel Chan, a previous intern in China Citic Bank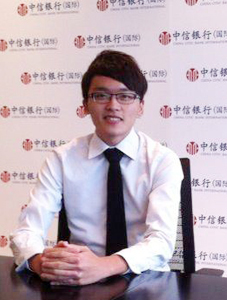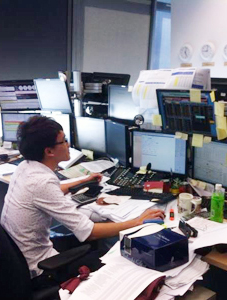 motopress-ce-save-in-version:

2.0.3