Welcome to the School of Business at
The Hang Seng University of Hong Kong
As Dean of the School of Business, it is a very special honour to welcome you to The Hang Seng University of Hong Kong. At the Business School, we are devoted to providing quality business education by our commitment to follow HSUHK's "Liberal + Professional" approach to learning. Liberal, as we aim to nurture innovative young people, through offering a broad base curriculum that provides student exposure both within their discipline and across the liberal arts. Professional, in terms of distilling our strong links with industry, commerce and professions in order for students to become responsible citizens and well-equipped to enter the knowledge-based workplace and society.
As a private institution, we aspire to offer an unrivalled experience in business education. We are committed to nurturing learning and engagement through high quality, student-centred small group delivery. The quality of our programmes is proven by the many awards won by our students in various competitions, as well as the many compliments provided by different employers. The School offers ten undergraduate Bachelor of Business Administration (BBA) programmes. Subjects on offer include: Corporate Governance & Compliance, Economics, Finance & Banking, Financial Analysis, General Business, Global Business Management, Human Resource Management, Management, Marketing and Professional Accountancy. With around 3,500 students, we are now one of the most popular Hong Kong business schools for full-time undergraduate students.
In terms of postgraduate offerings, the School launched its first master's degree in 2018/19 – an MSc in Entrepreneurial Management. This programme is now thriving and has around 60 registered students (combined full and part-time). In 2021, we also launched a new Master of Business Management with specialised streams in Accountancy & Corporate Governance, Global Business Management, Global Finance and Marketing, attracting over 170 students in its first two cohorts. It is also possible to undertake PhD research on campus, as the School has teamed up with Curtin University in Australia to jointly supervise students.
In recognition of our strengths in teaching, learning and research, we are awarded the AACSB accreditation in May 2023, placing us among less than 6 percent of business schools globally. The success of the School lies in the concerted effort of both our staff and students. Our faculty members mainly consist of doctorate qualified academics and/or industry practitioners who are recognised experts in their field. They all share a high degree of enthusiasm and are committed to supporting students to reach their potential as tomorrow's business leaders.
I encourage you to come and visit our School and see for yourself the excellent environment that you could join. Please feel free to browse our website and learn more about the School of Business. We welcome your feedback, so if you have any suggestions or comments, we can be contacted at sbus@hsu.edu.hk.
We look forward to welcoming you at HSUHK.
Professor Bradley R. Barnes
Dean, School of Business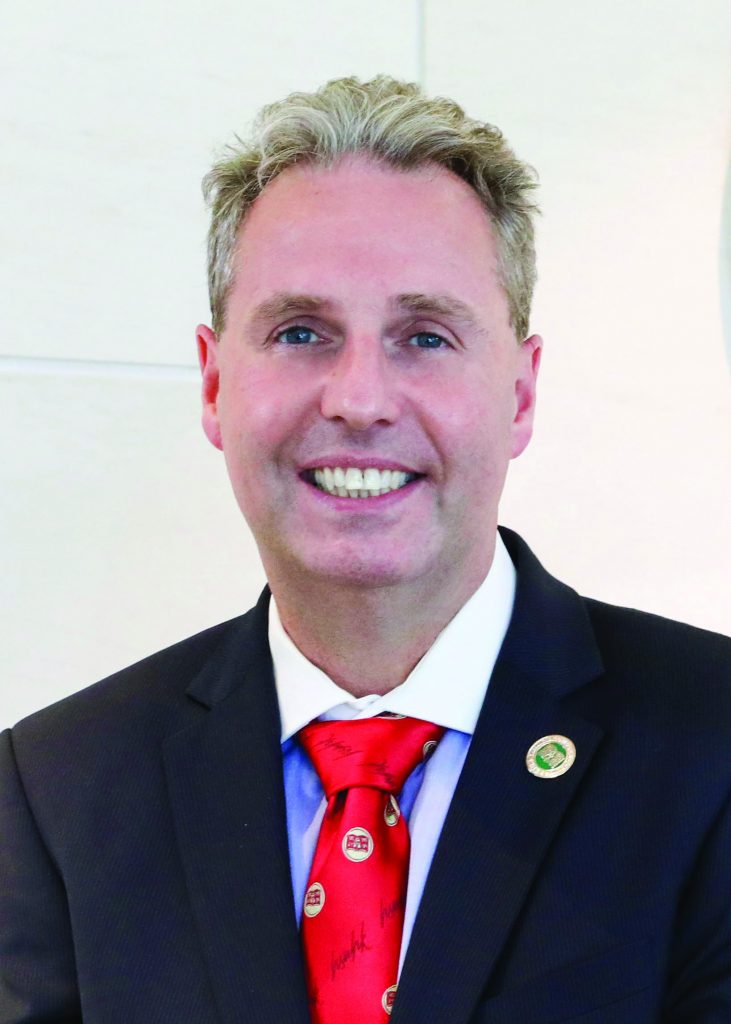 motopress-ce-save-in-version:

2.0.3