Student Achievements
A team of 2 Year 3 BBA-MGT students (Law Ming Ha and Tang Chun Yu), 2 Year 4 BBA-SCM students (Kong Chak Wa and Ng Ho Yan) and a Year 3 BBA-DSBI student (Li Ho Ting), were presented the 2nd runner-up award in the CSR Report Contest 2017 organized by the Hong Kong Branch of Association of International Accountant (AIA).
Students from a total of 10 local and mainland universities, including HSUHK, HKU, CUHK, UST, Poly U, HKBU, OUHK, Shanghai University, participated in the competition. In their reports, the students described the Corporate Social Responsibility (CSR) of the Hong Kong Jockey Club and elaborated on how the organization could improve their CSR policies with the collaboration with companies.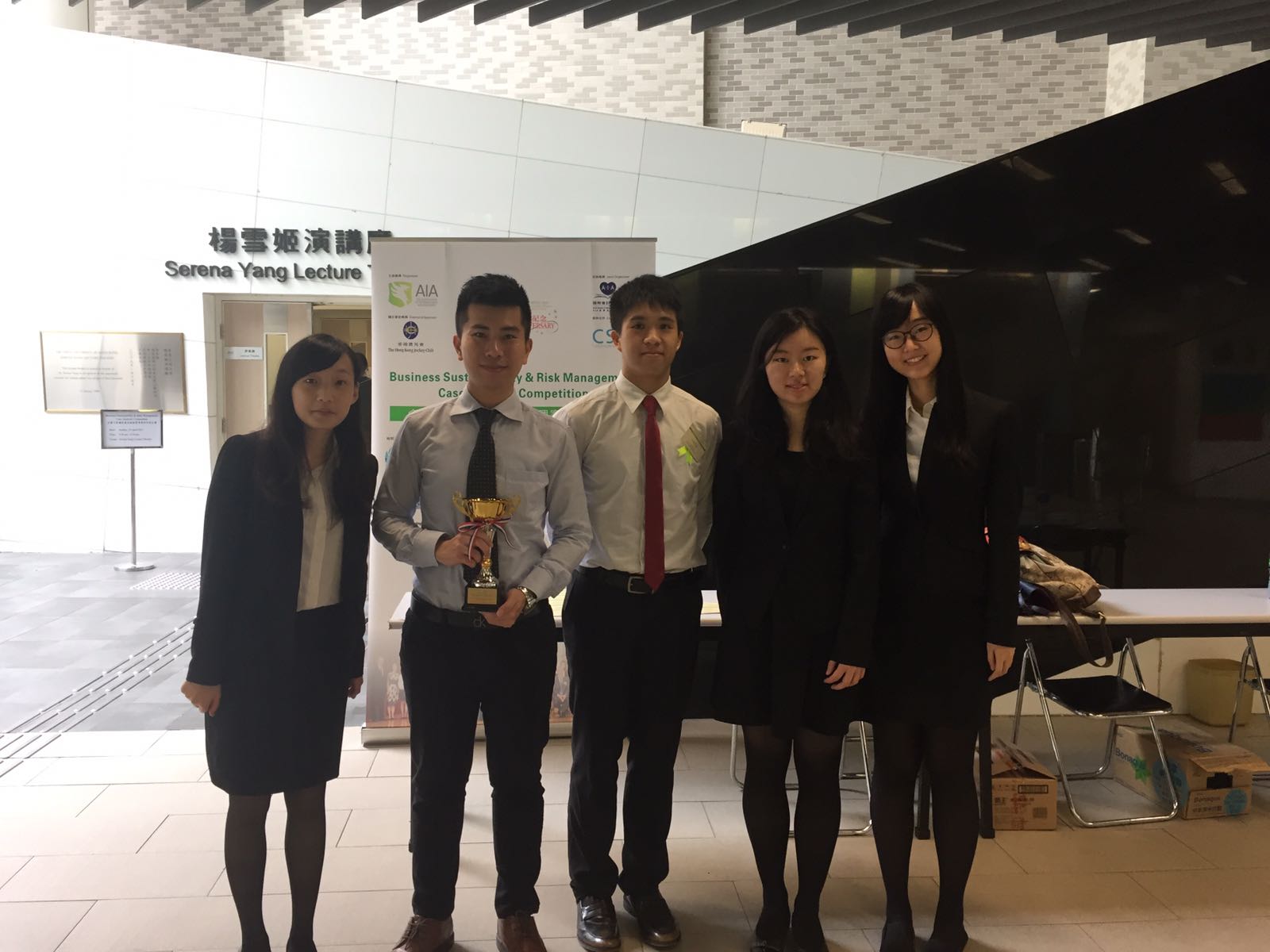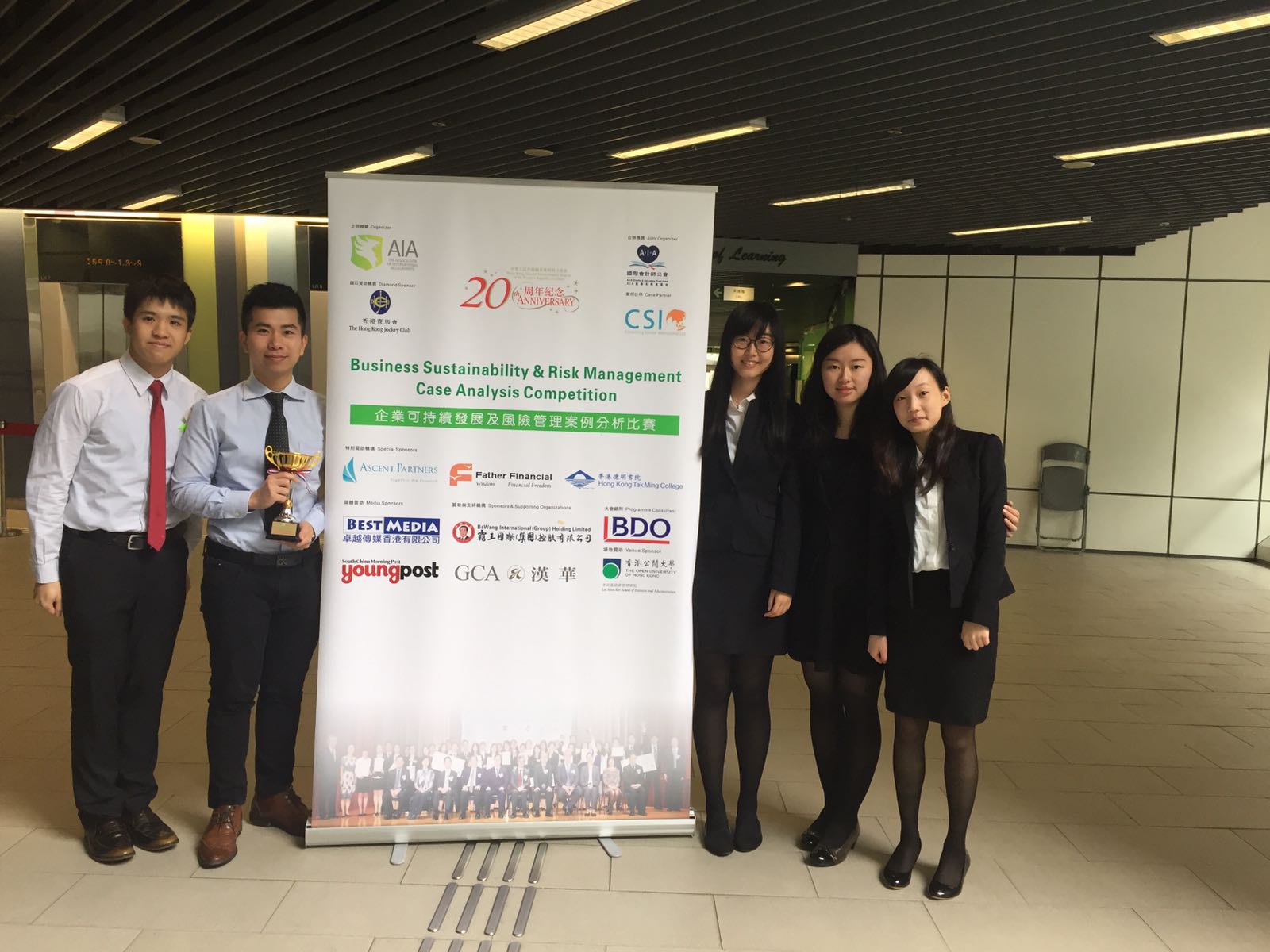 Internship
LIU Suk Wing, BBA-MGT year 2 student, was granted a Pacific BMW Internship for three months in in Los Angeles, USA. Her major duties focus on daily accounting activities, such as issuing payment to the local transportation department, sales report and data entry, etc. In addition, she also involved in the hiring process like interviewing job applicants and arranging job fair.
BBA-MGT year 2 student, Aalia Hei Ting Yeung, was offered a  summer internship by the JTTI Group/JANISSET SAS in Monistrol France for 3 weeks & JTTI Fagaras Romania  for 5 weeks. Her major duties include: assistant to the work of Marketing, Accounting, Human resource, Production Department, etc.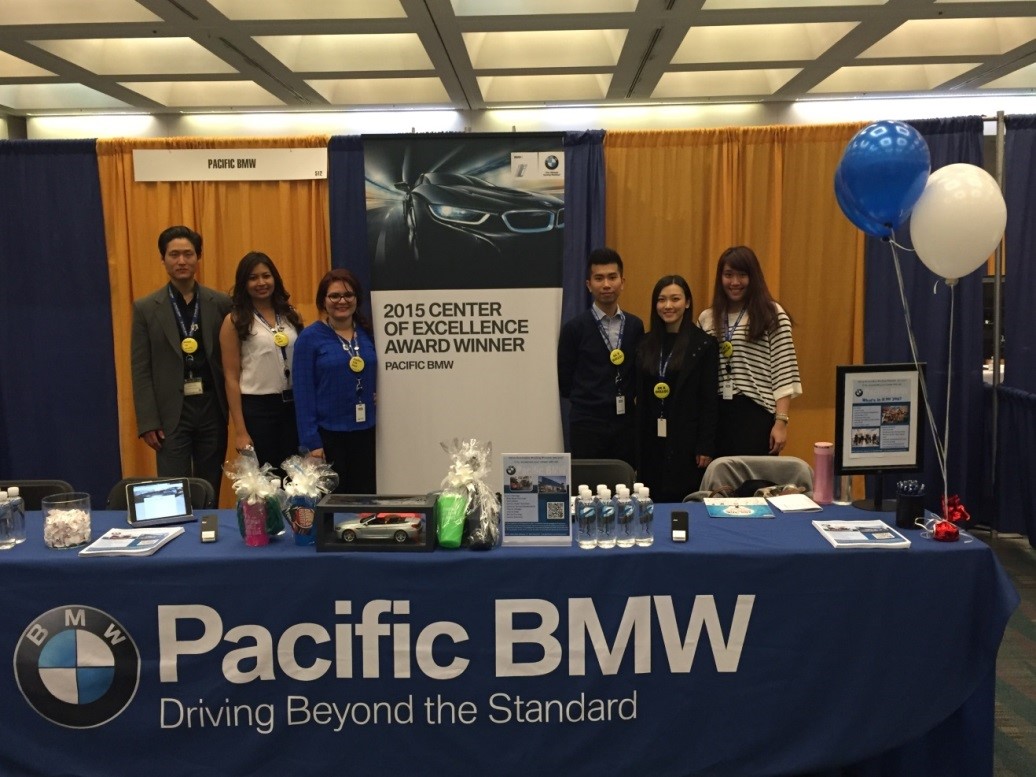 Another student Ma Hong Yi joined the internship in Australia, Let's see her sharing.
motopress-ce-save-in-version:

2.0.3