HKICPA QP Scholarships 2020 and HKICPAs Scholarships 2019-20

Congratulations! Three students from BBA (with Accounting Concentration) were awarded scholarships by the Hong Kong Institute of Certified Public Accountants (HKICPA). The awardees and corresponding scholarships received are as follows:
QP Scholarships 2020:
Ms. SO Ka Wing, Janet (Graduate 2020)
Hong Kong Institute of CPAs Scholarships 2019-20:
Mr. CHAN Cheuk Hei, Justin (Year 4 student)
Mr. TAM Chun Hang, Jason (Year 4 student)
The award ceremony was successfully held on 19 Sept 2020 and Ms. SO Ka Wing, Janet was invited as the representative to receive the scholarships. Congratulations once again to all scholarships recipients.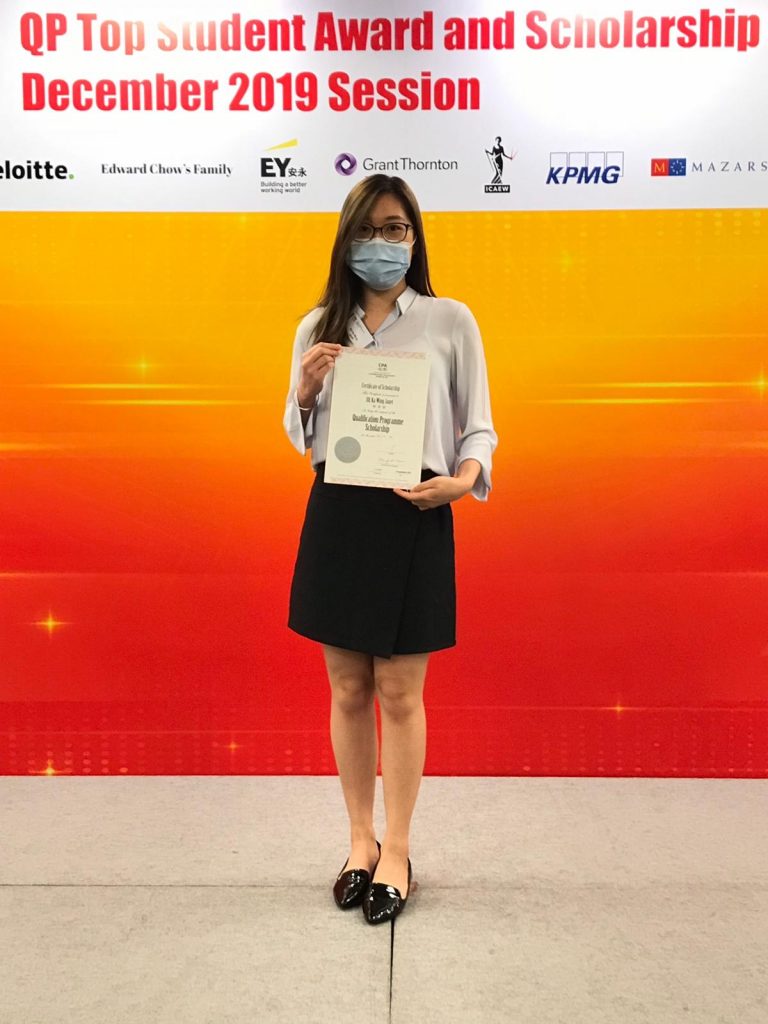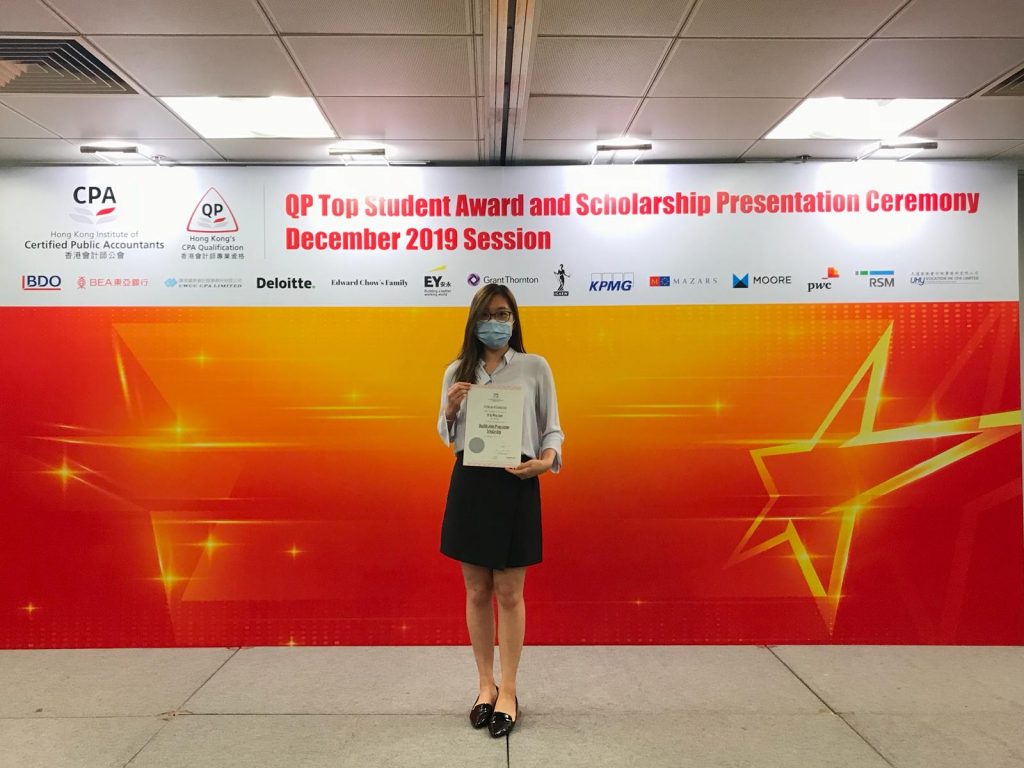 Ms. SO Ka Wing, Janet was awarded the QP Scholarships 2020.
Redirect URL:

event_date:

sign_up_url:

organised_by:

speaker:

com: