HSMC Joined Hands with FSDC to Hold Forum on Promoting Career Opportunities in Compliance and Banking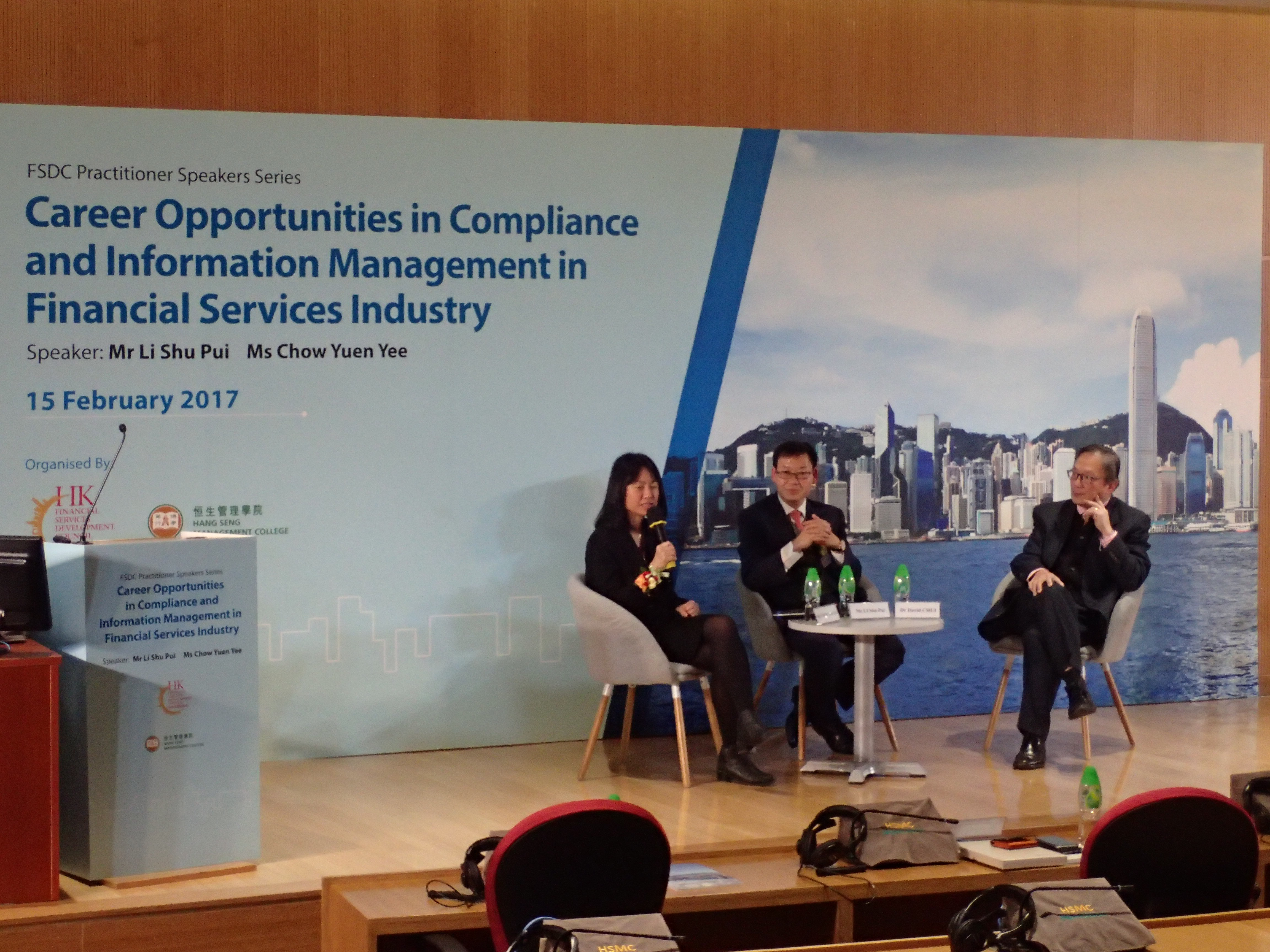 The Department of Economic and Finance and Student Affairs Office of Hang Seng Management College joined hands with the Financial Services Development Council (FSDC) to host a forum on February 15 to explore career opportunities in compliance and information management. The seminar featured the Executive Director (Financial Infrastructure) of the Hong Kong Monetary Authority, Mr Li Shu-pui and the Managing Director and Head of Compliance for Hong Kong, China International Capital Corporation (Hong Kong) Limited, Ms Chow Yuen-yee.
During the forum, entitled "Career Opportunities in Compliance and Information Management", Mr Li introduced the Enhanced Competency Framework for Banking Practitioners (ECF) and explained how it could help the banking industry develop a talent pool. He also spoke with the students about the career opportunities in the banking sector and the relevance of the ECF to undergraduates interested in becoming banking professionals. Mr Li noted the financial services sector is one of the pillar industries in Hong Kong and is growing at a fast pace, yet the business landscape is increasingly complex and dynamic as driven by customer demand, technology advancement and regulatory changes. He said that to maintain a sustainable growth path, it is essential to secure sufficient supply of talents with the right skills and knowledge.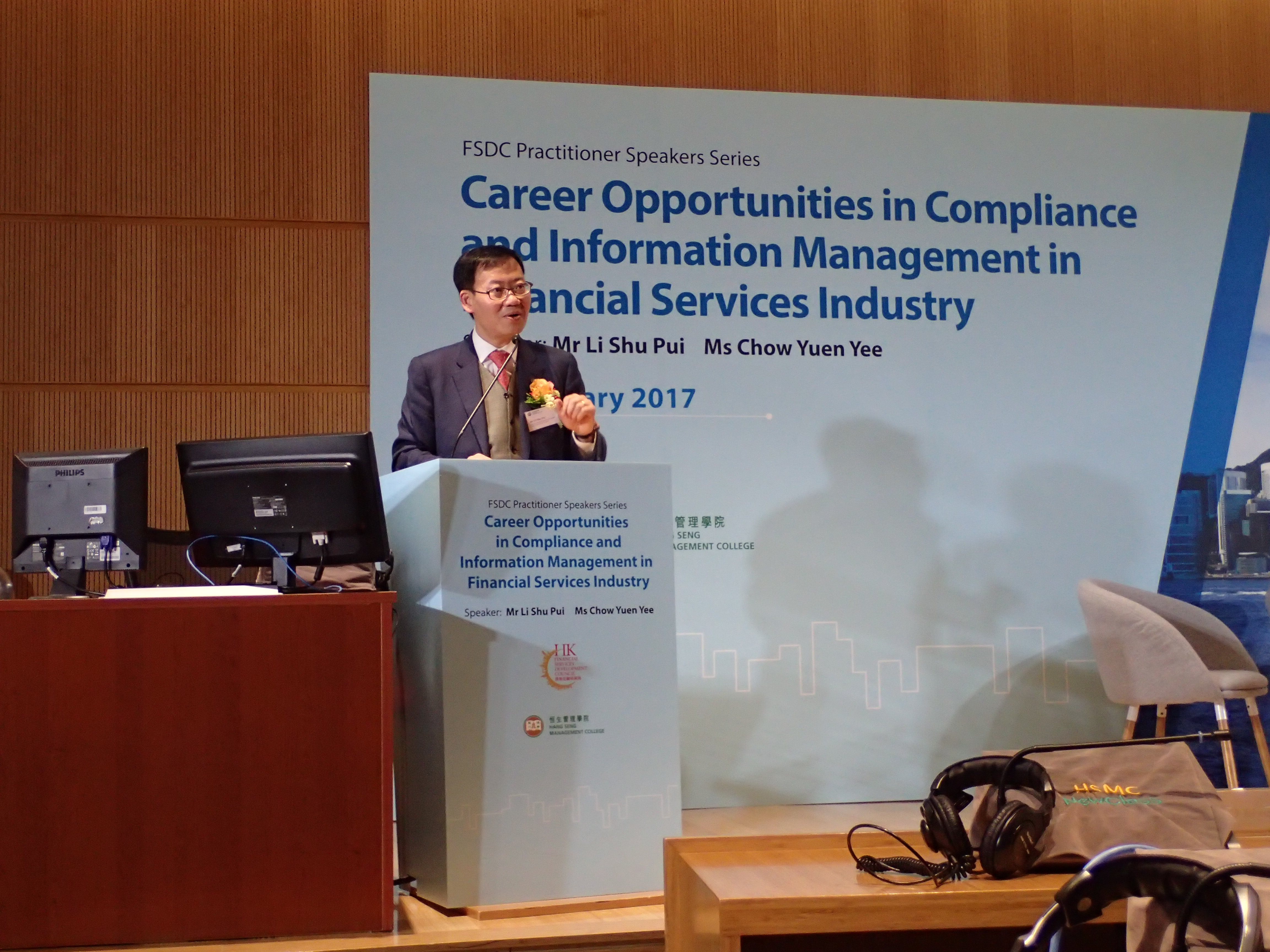 Mr Li Shu-pui from the HKMA in the Midst of his Speech
Ms Chow talked about the role of the compliance function in an investment bank or a full-service securities firm. She shared her insight into how compliance interacts internally with business units and infrastructure areas and externally with regulators, the importance of compliance, the opportunities and challenges presented by compliance; and the key attributes of a compliance professional.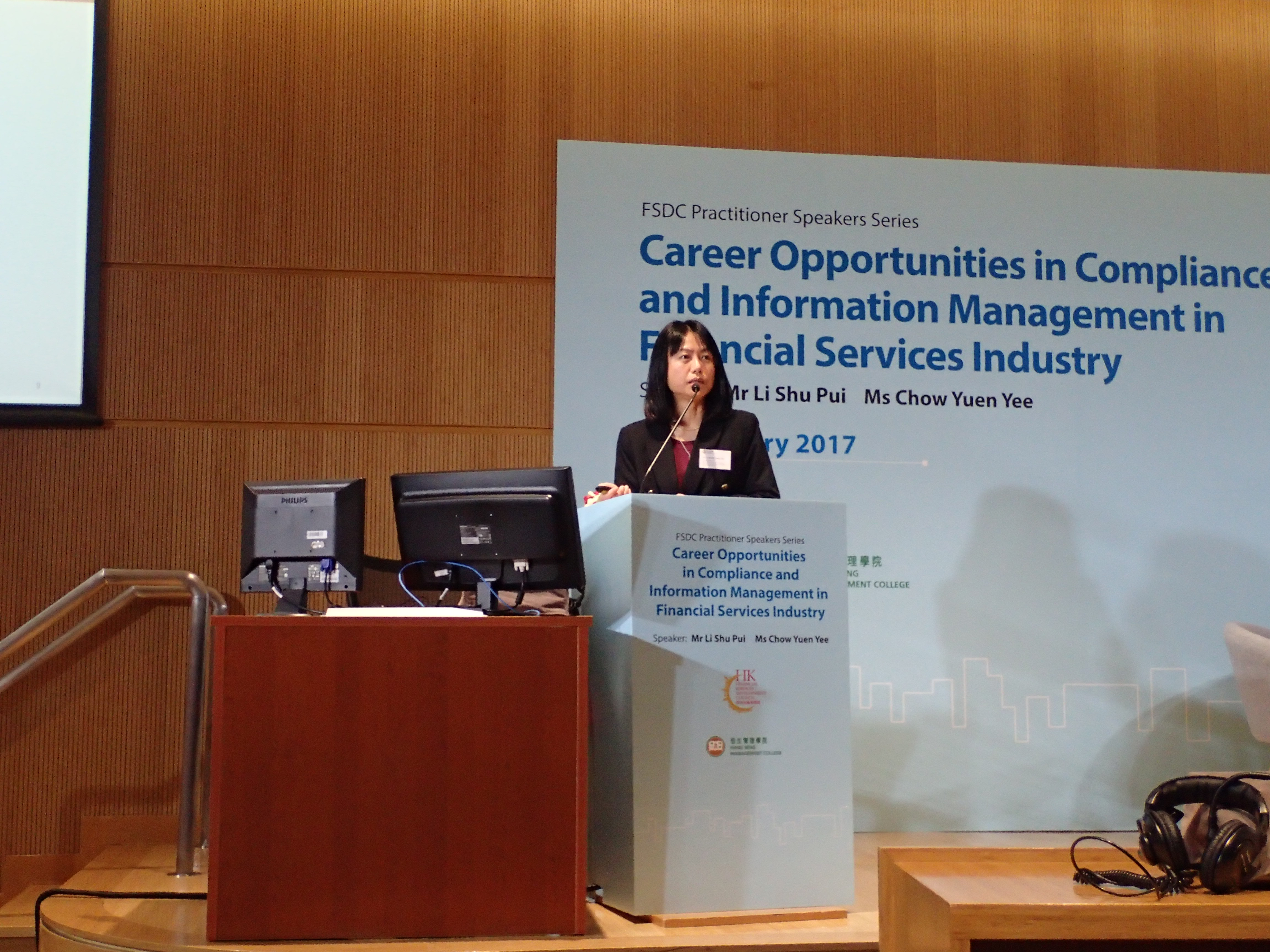 Ms Chow Yuen-yee Sharing her Expertise in the Field of Compliance
The forum was well received and attended by close to 200 students, while many of them even stayed behind to raise questions to speakers.
motopress-ce-save-in-version:

2.0.3