HSUHK Information Day on 17 November 2018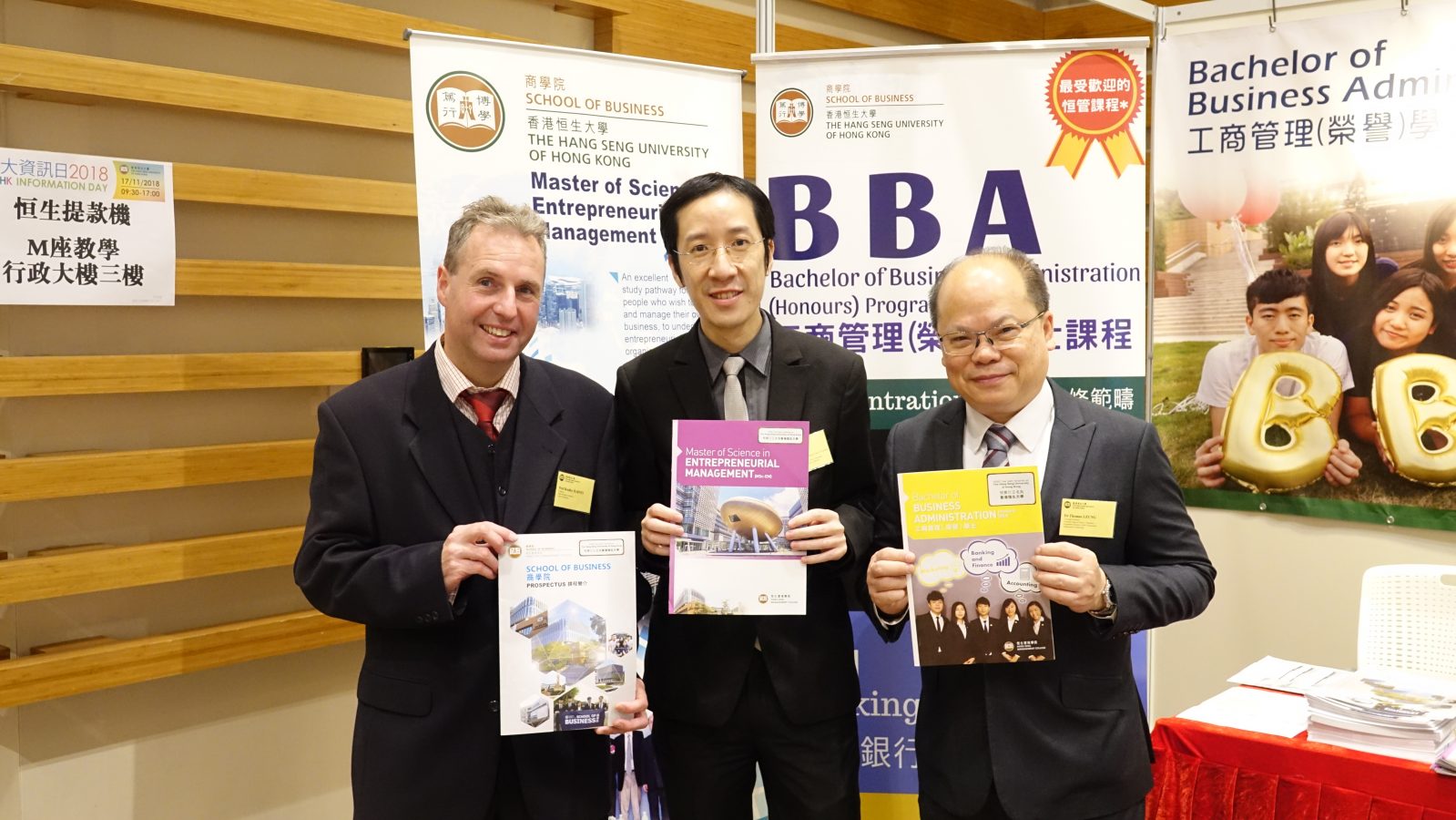 On 17 November 2018, more than 1000 prospective students and their parents visited the University for the HSUHK Information Day 2018. Visitors were warmly welcomed by staff members and were toured around the campus for enhancing their understandings of the University environment.
The School of Business and its Departments set up information booths at the Auditorium and organised a series of workshops and seminars to provide visitors with the most up-to-date information about the offering undergraduate and postgraduate programmes. The series of workshops and seminars were well received and most of the venues were crammed with visitors who wished to explore more of the School's programmes. Visitors were generally impressed by the remarkable achievements of the SBUS students in local and international competitions as well as the glamorous career prospects of SBUS graduates.
Prof Bradley R. Barnes, Dean of the School, visited the School and the Departments' booths to show his support. He talked to the staff and students helpers in booths to express his appreciation for the time and efforts they have devoted to the day. Dean Barnes was also very kind to give an opening remark in the seminars of the Bachelor of Business Administration (Honours) Programme to welcome parents and students to Hong Kong's newest University and discuss the future developments of the School.
The Information day was the first public event since the re-naming to the Hang Seng University of Hong Kong (HSUHK). The information day was successfully held and a record-breaking high number of admission applications were received on the day. Let's give a big round of applause to all participating staff members and students.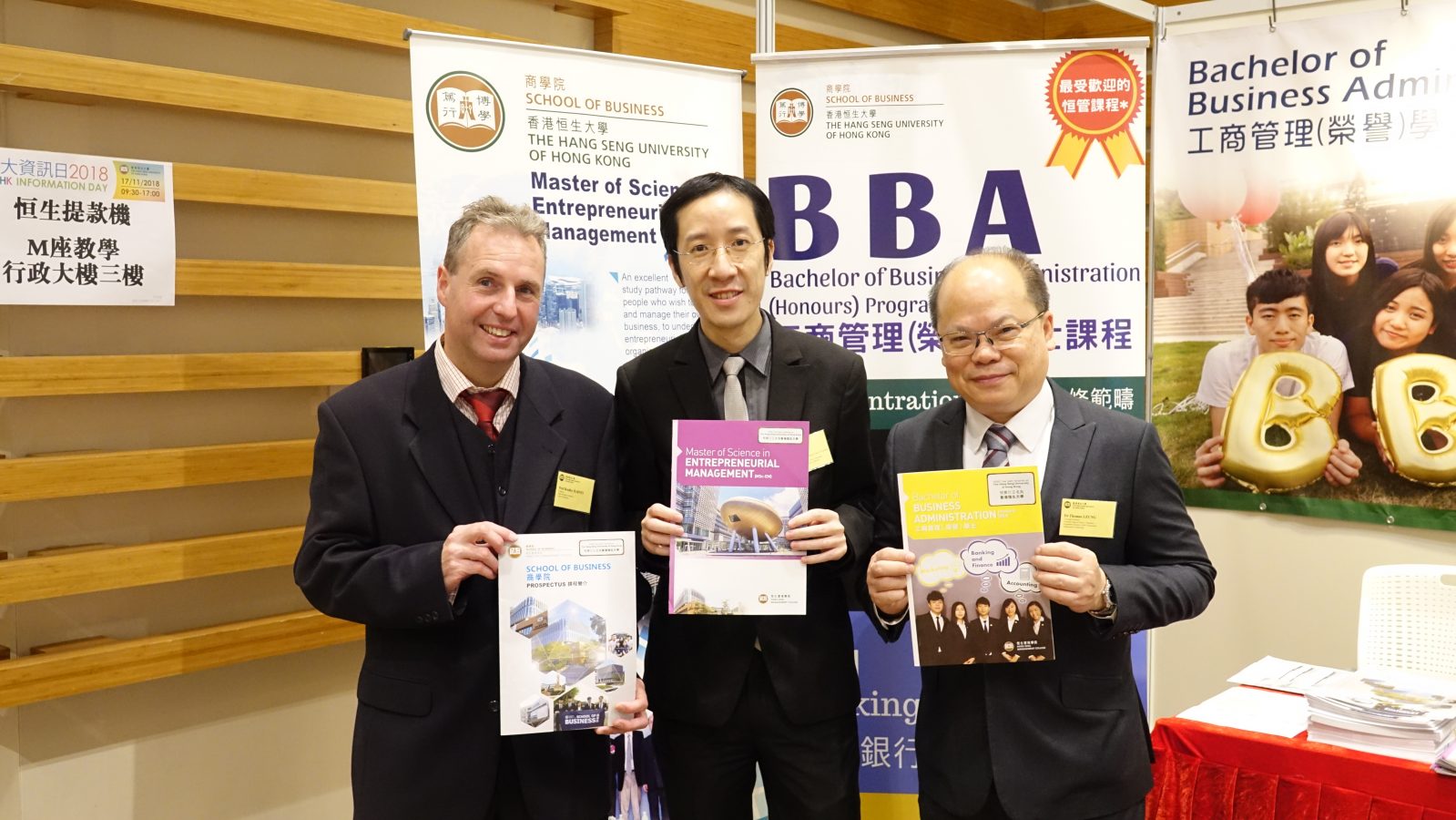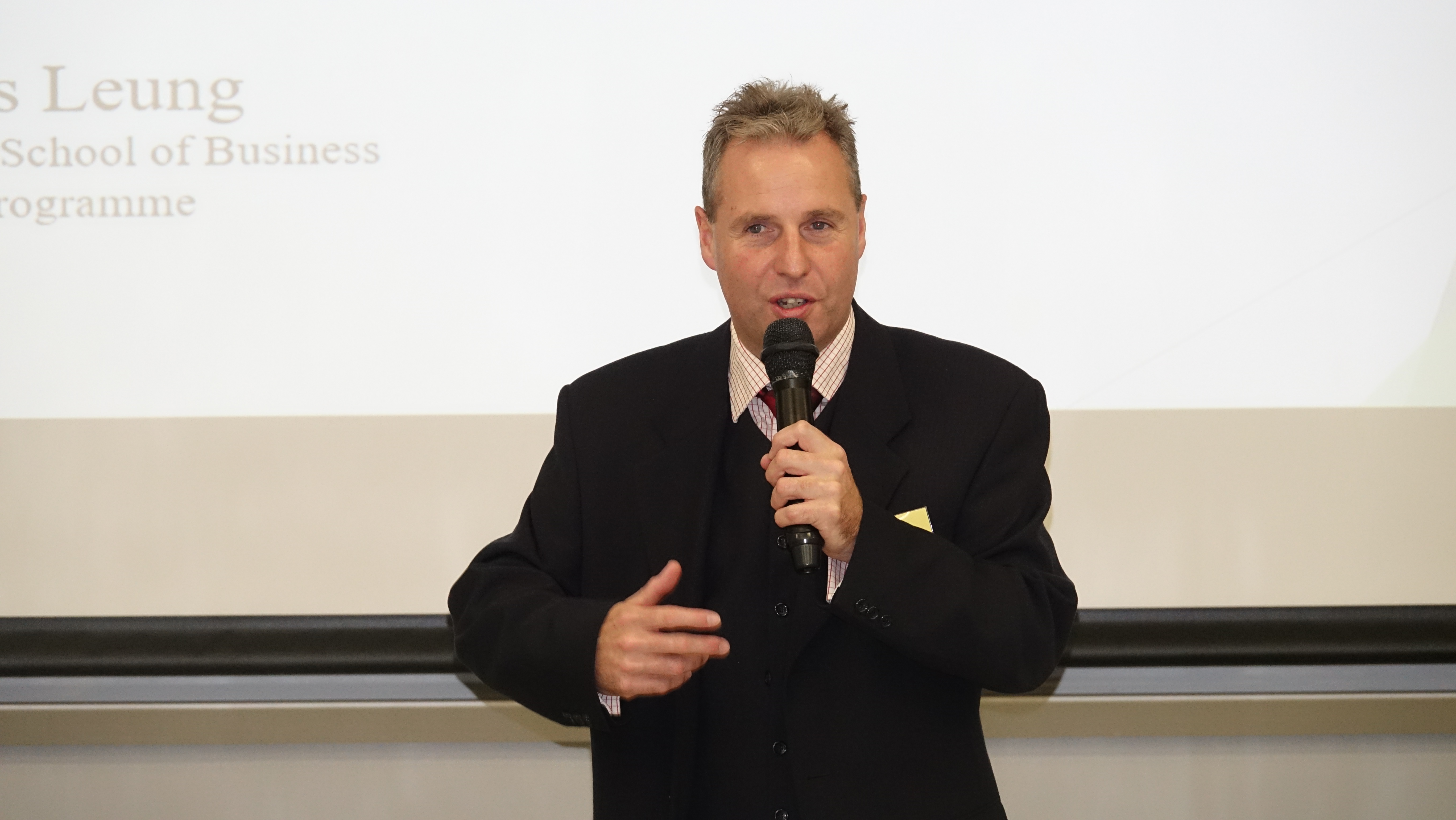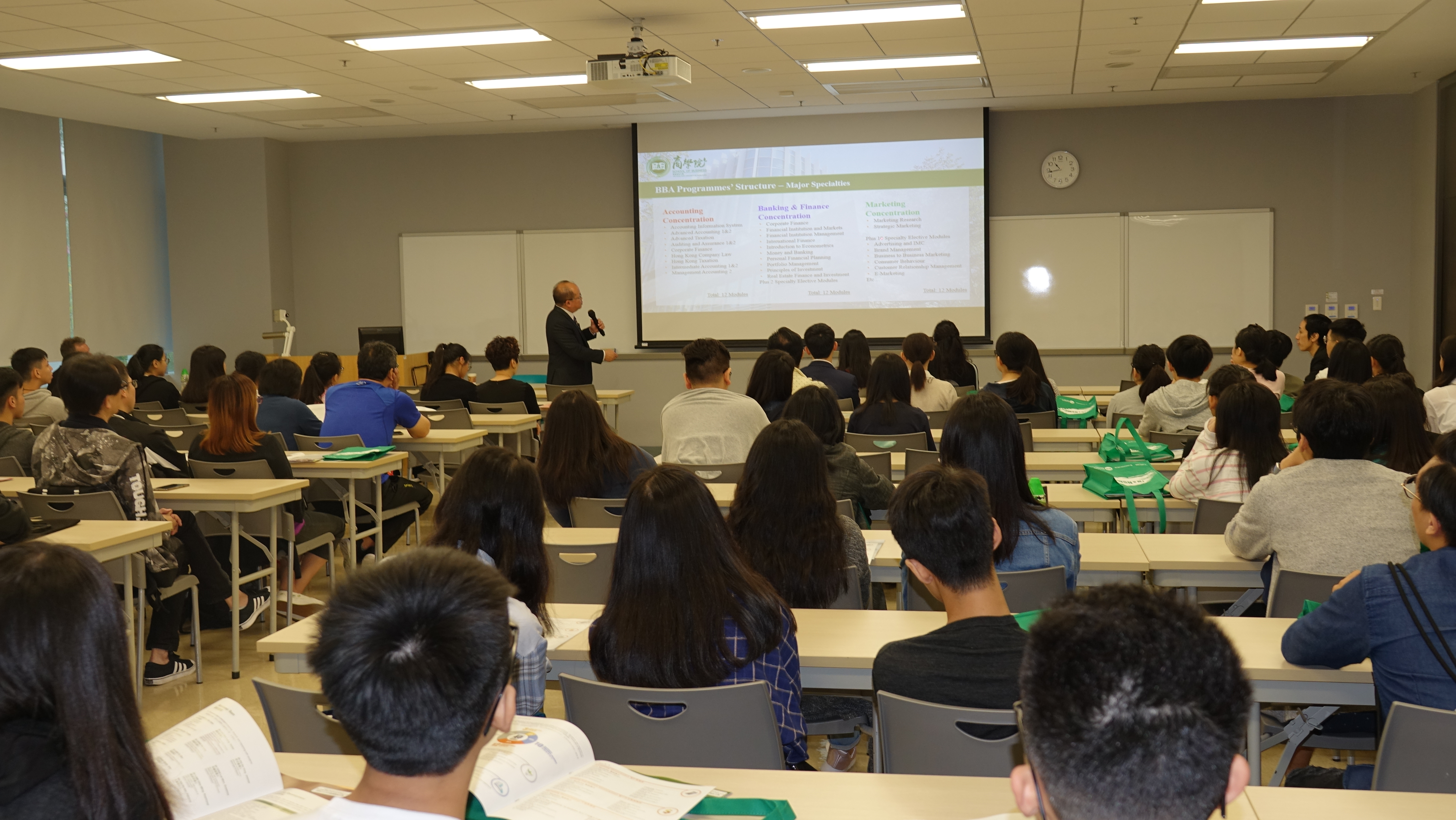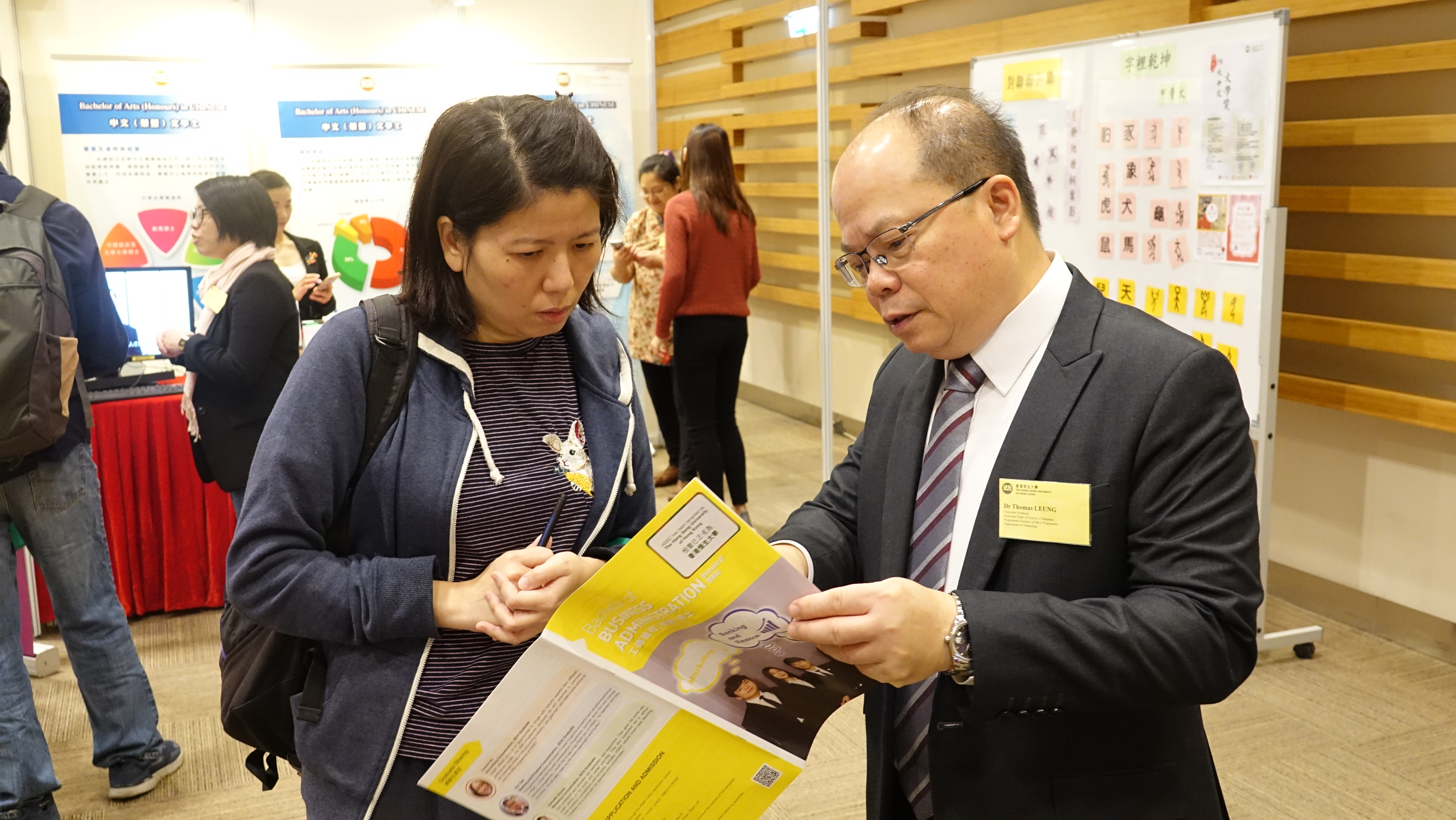 motopress-ce-save-in-version:

2.0.3