Women in Leadership Seminar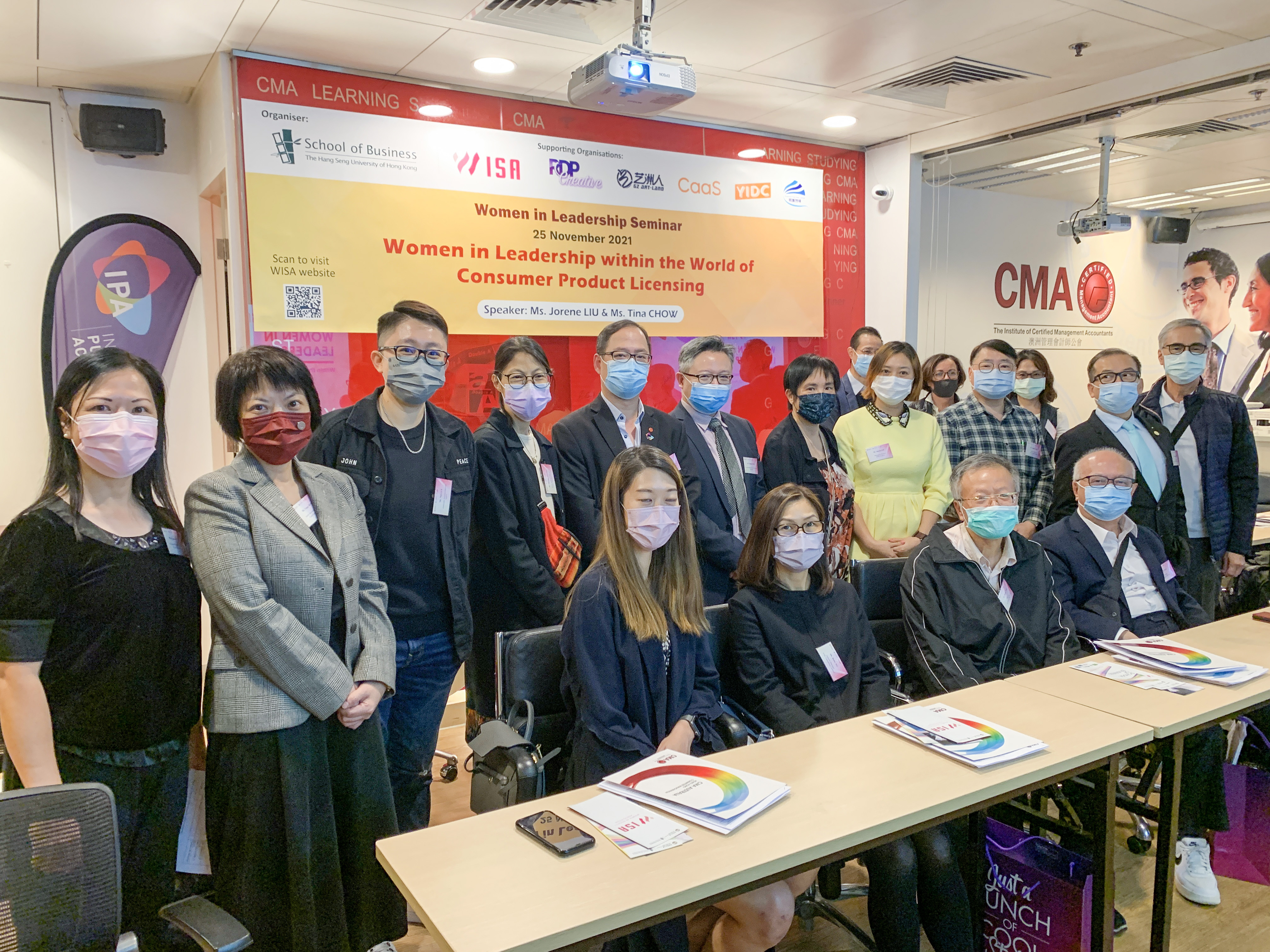 Organised by the Women in Society Association, the Women in Leadership Seminar with the topic of "Women in Leadership within the World of Consumer Product Licensing" was successfully held on 25 November 2021. It was an honour to have Ms. Jorene Liu and Ms. Tina Chow as our guest speakers. They shared their inspiring insight on consumer product licensing and the phenomenal women leadership in the industry. The seminar achieved a great success with guests from various industries and meaningful discussion was made with enthusiastic response.
Presentation by Ms. Tina Chow, Consultant of Brand Management Department, Guangzhou Art-land Holding Company Limited.
Presentation by Ms. Jorene LIU, Managing Director of RDP CREATIVE and Chair of Women in Leadership of WiSA. 
A memorable group photo of the speakers, Ms. Tina Chow and Ms. Jorene Liu (7th and 8th  from left of the second row), Dr. Pauline Wong, President of WiSA (1st from left of the second row) and Dr. Thomas Man, Associate Dean of the School of Business, HSUHK (6th from the left of the second row) with Prof. Allen Wong, Senior Vice President – Global, Founding President & Chief Executive – Greater China of CMA Australia (5th from the left of the second row) and all honourable guests and participants.
Redirect URL:

event_date:

20211125

sign_up_url:

organised_by:

speaker:

com: