Women in NGOs and Wellbeing Seminar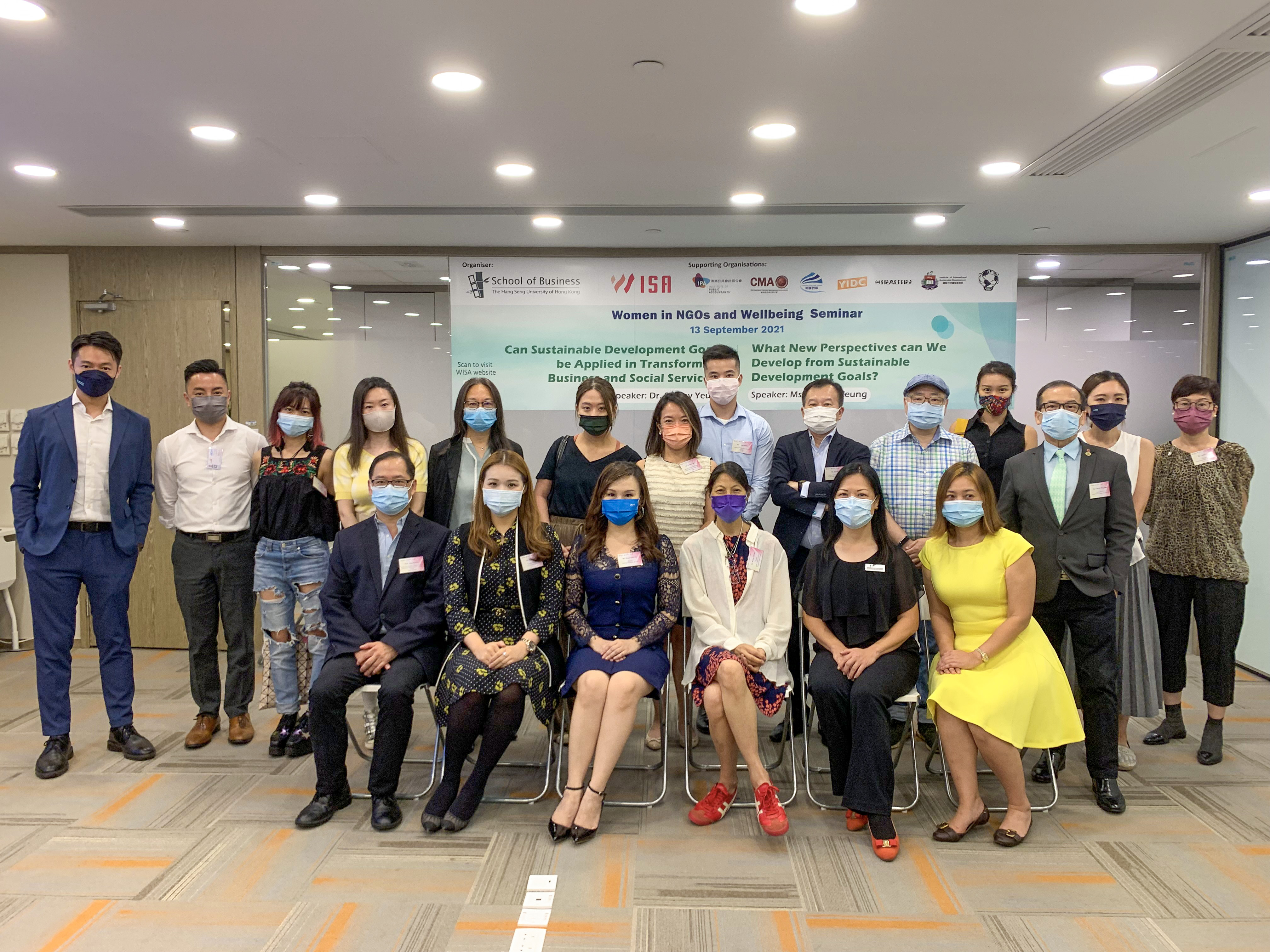 Organised by the Women in Society Association, the Women in NGOs and Wellbeing Seminar with the topic of "Can Sustainable Development Goals be Applied in Transforming Business / Social Services?" and "What New Perspectives Can We Develop from Sustainable Development Goals?" was successfully held on 13 September 2021. It was an honour to have Dr Shirley Yeung and Ms. Winnie Yeung as our guest speakers. They made inspiring presentation on how sustainable development goals can be applied and change our lives. The seminar achieved a great success with guests from various industries and meaningful discussion was made with enthusiastic response.
Presentation by Dr. Shirley Yeung, Associate Vice President of UNESCO HK and Chair of Women in NGOs & Wellbeing, WiSA.
Presentation by Ms. Winnie Yeung, National President of JCI Hong Kong.
A memorable group photo of the speakers, Ms. Winnie Yeung and Dr. Shirley Yeung (3rd and 4th from left in the front), and Dr. Pauline Wong, President of WiSA (2th from right in the front) with Prof. Allen Wong, Senior Vice President – Global, Founding President & Chief Executive – Greater China of CMA Australia (1st from the left in the front) and MC, Mr Victor Yeung (1st from left in the back) and all honourable guests and participants.
Redirect URL:

event_date:

20210715

sign_up_url:

organised_by:

speaker:

com: