PLEDGE to a worthy cause….
PLEDGE is the acronym given to the Professor, Lecturer, Employer, Donor, Graduate and Executive networking circle connected to the School of Business at The Hang Seng University of Hong Kong. The circle aims to recognise the generosity of our stakeholders for making regular monthly, quarterly or annual donations to the School Alumni Fund. The University has a long history of gift giving dating back to the inception of the Hang Seng School of Commerce.
The PLEDGE Networking Circle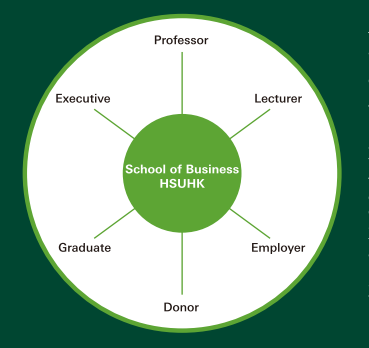 Making a regular gift to PLEDGE
Today benefactors of the School's Alumni Fund are able to pledge and commit to make a significant difference to the lives of our prospective and existing students through providing regular donations to help a genuine cause.
All gifts made to the Alumni Fund of the School will directly be used to fund a range of activities, including scholarships, bursaries, academic facilities, funding departments / programmes and supporting co-curricula activities that are crucial for adding value for our students.
Through joining PLEDGE, you will be making an ethical decision to support our students and invest in education, demonstrating your commitment to share in our vision. Your support, irrespective of size will help us to provide better support for our students, so they can enjoy an elite education, regardless of the students' financial backgrounds. Your aid will help us maintain the standards and facilities that we have been working so hard to preserve and enable them to be here for many years of future generations.
As a valued member of the PLEDGE circle, you will:
Become a friend of the School and in recognition we will provide you with a School of Business Bamboo logo lapel badge – Green in colour to signify our environmentally friendly stance.
Receive our School's annual PLEDGE newsletter.
Have your name listed on our PLEDGE donor wall in recognition of your kindness.
Receive a Special VIP invite to our annual PLEDGE event.
Receive priority invitations to our other PLEDGE events.
Contribute to our School Fund and receive regular updates regarding its developments and the students that are benefiting from it.
After 12 months of membership, you will automatically be given a silver pin lapel badge as you become a 'supporter'.
After five years, you will be presented with a gold pin lapel badge in recognition of you becoming a School 'Advocate' member.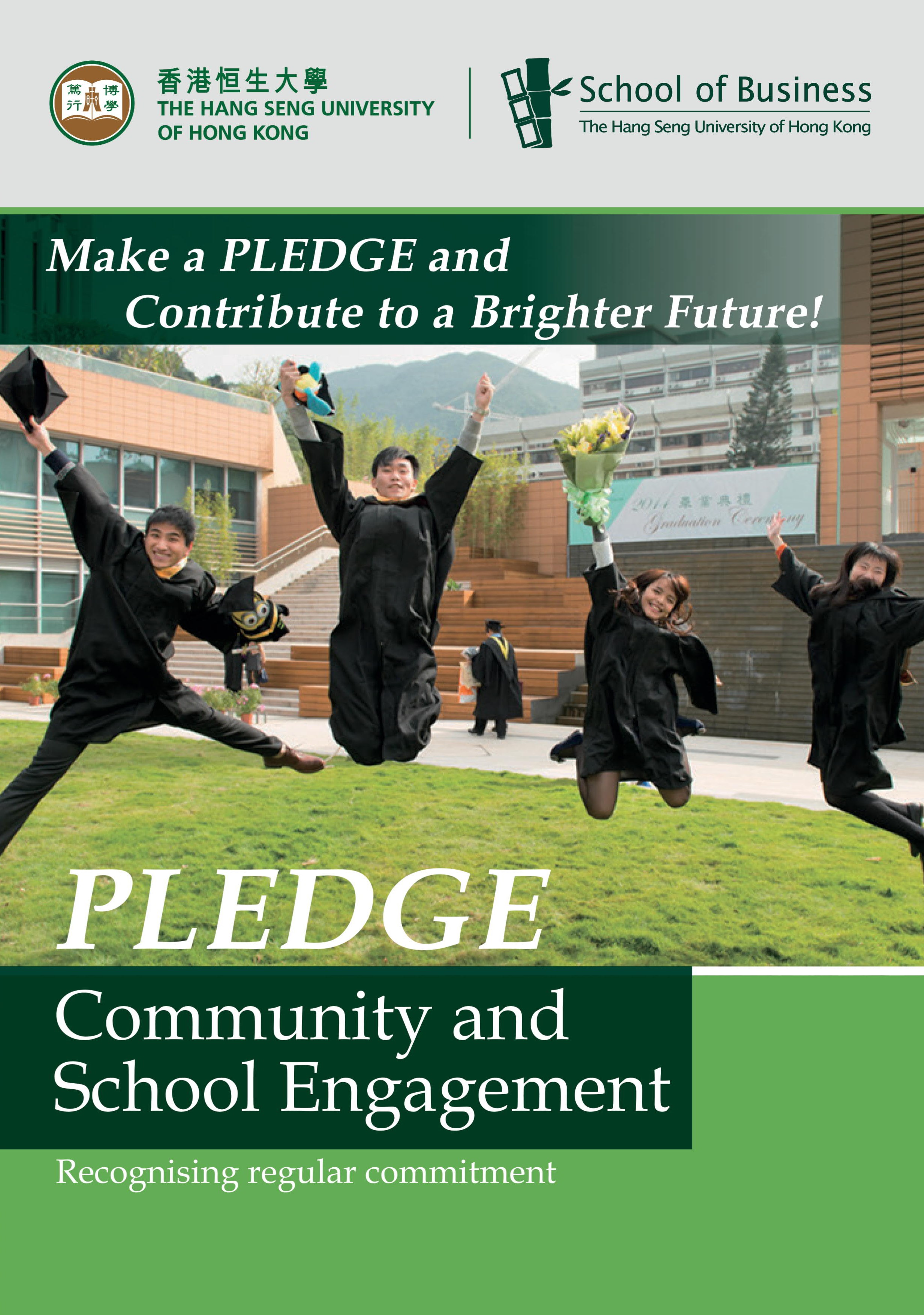 Email: sbusalumni@hsu.edu.hk
Telephone: 852-3963 5098
motopress-ce-save-in-version:

2.0.3, 2.0.3