Message from the Chairperson and Vice Chair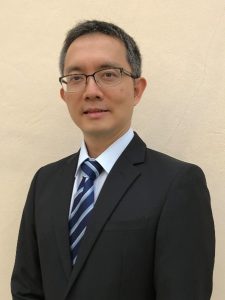 Professor Yingyot Chiaravutthi, Chair, AIB Asia Pacific Chapter
Associate Dean 
for Finance and Human Resources
Mahidol University 
International College
On behalf of the Executive Board of the Academy of International Business Southeast Asia Regional (AIBSEAR) Chapter, I would like to welcome you to our official website.  AIBSEAR is a part of the Academy of International Business (AIB) whose aim is to "nurturing and empowering a global community of scholars focused on creating, advancing, and disseminating knowledge in international business research, education, policy, and practice."  We, AIBSEAR, shares a similar dedication, with the focus on research and academic collaborations within the region.  Nevertheless, our network of scholars and experts is not constrained by geographical area, since we actively seek collaborations from outside the region.
On this website, please find out more information about our current and past activities.  Among those activities, our annual conference has consistently been organized throughout several locations within the region.  This annual conference presents an opportunity for participants to present and exchange research ideas and findings with other scholars.  In addition, it serves as an informal channel for strengthening and expanding our network.
When I stepped in as a Chair of AIBSEAR Chapter in late 2019, two important events happened to our chapter.  Firstly, the COVID-19 pandemic gave us an immediate challenge in which alternative means to serve our members have to be explored.  Secondly, The Hong Kong Institute of Business Studies (HKIBS) at Lingnan University which has served as the Chapter and Conference Secretariat for 22 years has handed this task to The Research Institute for Business (RIB) of the School of Business at The Hang Seng University of Hong Kong.   The contributions and other supports from HKIBS are very much appreciated, including the leadership of the former Chapter Chairs, Prof. T. S. Chan and Prof. Geng Cui, both from Lingnan University.
Lastly, we would like to hear from you.  We value your comments and suggestions, especially on how we can improve our services.  Please feel free to contact us.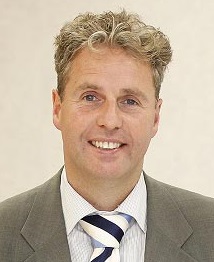 Professor Bradley R. Barnes, Chapter Vice-President,
AIB Asia Pacific Chapter
Dean, School of Business
The Hang Seng University of Hong Kong
It is my great pleasure to take on the role as Vice-Chair for the AIBSEAR Chapter. I have been attending this conference now for over 12 years and I have served on the organisation committee for the last 5 years. Over this time, I have very much enjoyed networking with many people at the annual conference and in some great locations. What always struck me most about this conference was the friendly welcome given to all participants. My appreciation goes to Prof T. S Chan and Vanessa for their warmth and affection and more recently Prof Cui Geng and Wenting who continued to serve with the same enthusiasm and spirit.
I am delighted to inform you that the Research Institute for Business, in my School at The Hang Seng University of Hong Kong has agreed to act as sponsor and we will take over the reins from the Hong Kong Institute of Business Studies at Lingnan University as Secretariat, in organising the annual conference going forward. Dr Wenting Zhu has recently joined our School, so the handover should be somewhat smooth and hopefully seamless. Both Wenting and I are looking forward to working with you all in the future and if we can be of any assistance, then please feel free to contact us. We wish you all the very best of health and hope to meet up soon!