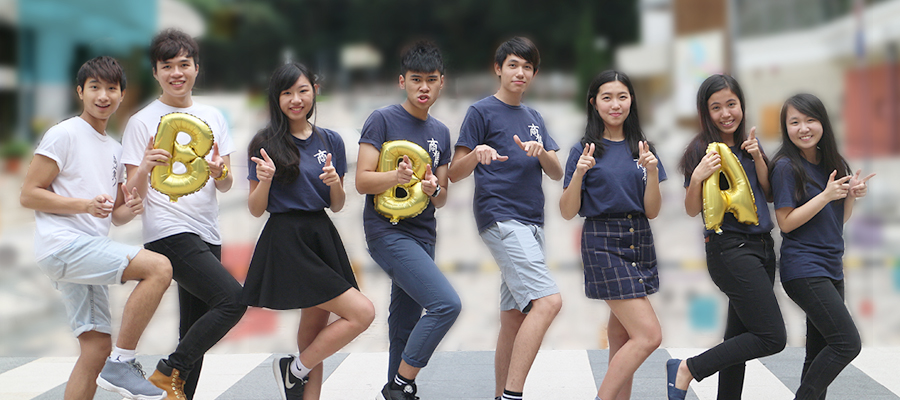 There are 2 semesters of 15 weeks and a summer semester of 7 weeks per year. Each module consists of 3 credits; each credit consists of a minimum of 15 contact hours.
For students admitted before academic year 2015/16


Students are required to study at least 43 modules of 129 credits in total over 4 years.

For students admitted from academic year 2015/16 and onwards


Students are required to study at least 40 modules of 120 credits in total over 4 years.
There are 3 concentrations in the Year 3 and Year 4 study including Concentration with Accounting, Banking & Finance and Marketing. The Concentrations are designed to equip students with the specific skills and knowledge required for their professions.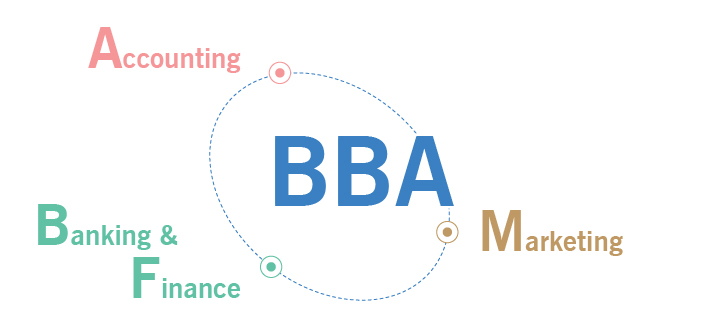 Within the BBA programme, 2 broad study pathways are envisaged. The first is designed for students who wish to prepare themselves for further studies, and the second for those who wish to be trained for the workplace at a professional level. With the latter, students will be equipped for the occupations which have been identified by the HKSAR Government as likely to be the most in-demand in the coming years in Hong Kong, namely: accounting, business services, finance, banking and other related professions.
Programme Objectives
The Programme aims to:
develop students' creativity, critical thinking, analytical ability, and problem-solving skills;
cultivate students' communication, interpersonal, leadership, independent learning and other transferrable skills;
instil in students a strong sense of social responsibility and high commitment to business ethics;
enhance students global awareness and local sensitivity;
equip students with an in-depth understanding of concepts, strategies and skills in business administration; and
enable students to apply theories and methodologies of business administration to real-life business operations.
Programme Intended Learning Outcomes
Upon completion of the Programme, students should be able to:
address professional and personal challenges through the application of inter-disciplinary and multi-disciplinary knowledge acquired;
possess effective communication ability in a business environment, work as a team player to integrate effectively the skills and knowledge developed, and be able to manage independent lifelong learning;
evaluate own contributions and responsibilities in becoming responsible employees, business leaders, and business partners;
possess broad horizons and be inquisitive about various global issues and developments such as politics, cultures, social sciences, and technologies;
demonstrate a firm grasp of professional knowledge and skills for conducting business in different contexts; and
develop well-rounded capabilities for managing local and international business operations.
Graduation Requirements:
Completed and obtained a Grade D or above;
Obtained an overall GPA of 2.0 or better across all modules in which they were assessed;
Fulfilled the language competency exit requirements;
Passed the Information Technology Proficiency Test; and
Fulfilled the requirement of Extra-curricular (10 Hours), Physical Activities (10 Hours) and Community Services (20 Hours)
Bachelor of Business Administration (Honours) is recognized under the Qualifications Framework (QF).
QF Level: 5 | QR Registration No.: 18/000840/L5 | Registration Validity Period: 08/11/2018 to 31/08/2026
Area of Study (QR)
| | |
| --- | --- |
| Primary Area of Study and Training: | A03 Business and Management |
| Sub-area (Primary Area of Study and Training): | A0305 General Business Management |
Starting from the Academic Year 2019/20 onwards, our BBA Programme has been spin-offed into three different pathways: Professional Accountancy (BBA-PA), Finance and Banking (BBA-FB), and Marketing (BBA-MKT) for prospective students to apply as Year-1 Entrance.
Enquiries
Email:  bba@hsu.edu.hk
motopress-ce-save-in-version:

2.0.3