Programme Objective
The Programme aims to provide students with professional marketing training, foundational business knowledge, and liberal arts education. Not only does it equip students for personal growth and professional development, but it also enables them to undertake further studies in marketing or any business-related discipline. Graduates are expected to exhibit a high level of professionalism and integrity, and to excel in corporate or entrepreneurial careers.
Programme Features
The BBA-MKT programme aims to equip aspiring marketing talents with cutting-edge knowledge and skills to address the opportunities and challenges in the global, digital age of the 21st century. Experiential, interactive, project-based, and case-based learning is the cornerstone of this innovative BBA-MKT programme.
Programme Intended Learning Outcomes
Upon completion of the Programme, students should be able to:
address professional and personal challenges through the application of inter-disciplinary and multi-disciplinary knowledge acquired;
possess effective communication ability in a business environment, work as team players to integrate effectively the skills and knowledge developed, and manage independent lifelong learning;
evaluate own contributions and responsibilities in becoming responsible employees, business leaders and business partners;
possess broad horizons and be inquisitive about various global issues and developments such as politics, cultures, social sciences and technologies;
have a solid foundation of theoretical knowledge in marketing and related areas in the first two years of studies, on which to build further studies; and
acquire a broader knowledge relating to advanced concepts in marketing in the final two years and apply such knowledge to practical situations.
Bachelor of Business Administration (Honours) in Marketing is recognized under the Qualifications Framework (QF).
QF Level: 5 | QR Registration No.: 19/000680/L5| Registration Validity Period: 01/09/2019 to 31/08/2026
Area of Study (QR)
| | |
| --- | --- |
| Primary Area of Study and Training: | A03 Business and Management |
| Sub-area (Primary Area of Study and Training): | A0305 General Business Management |
Enquiry: mkt@hsu.edu.hk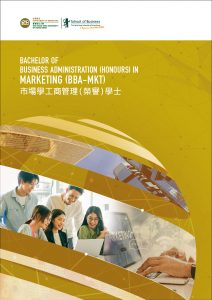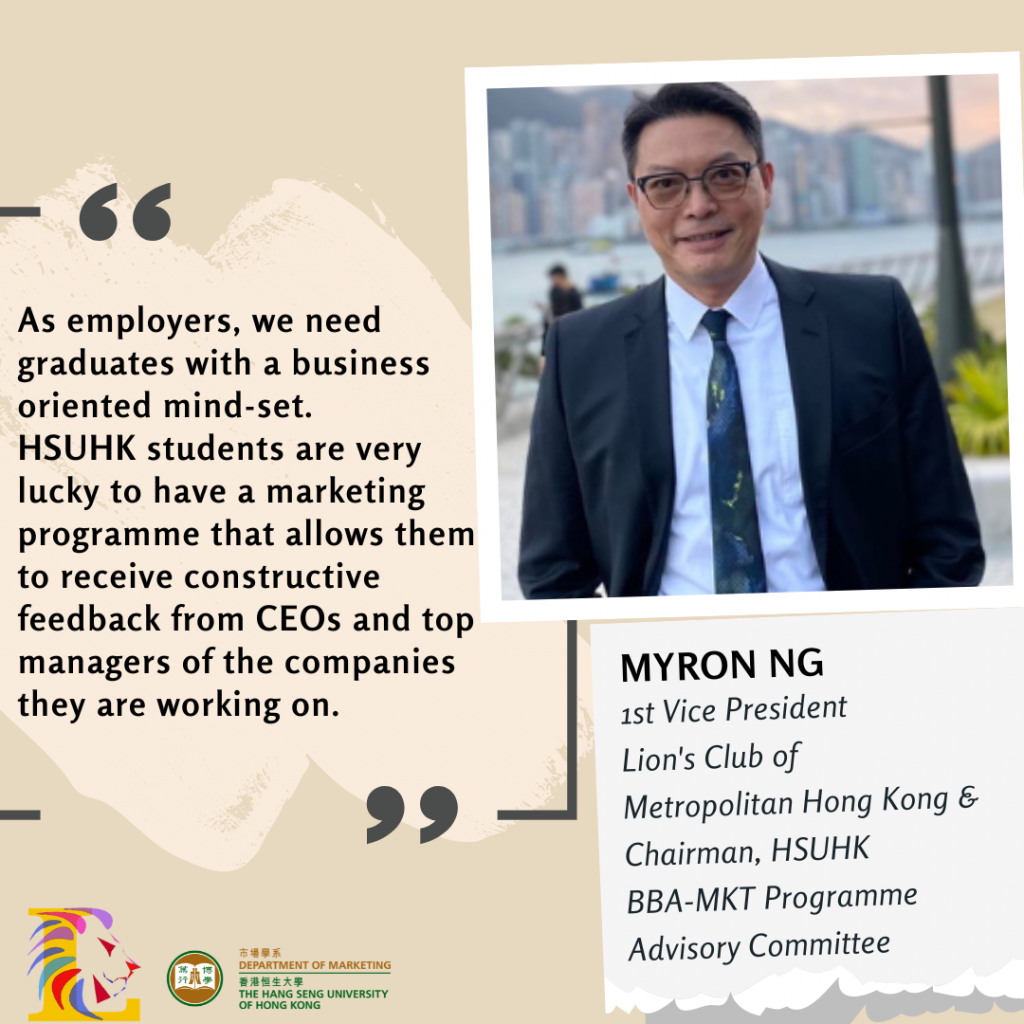 motopress-ce-save-in-version:

2.0.3