College Orientation Day 2017 (School of Business / BBA Programme)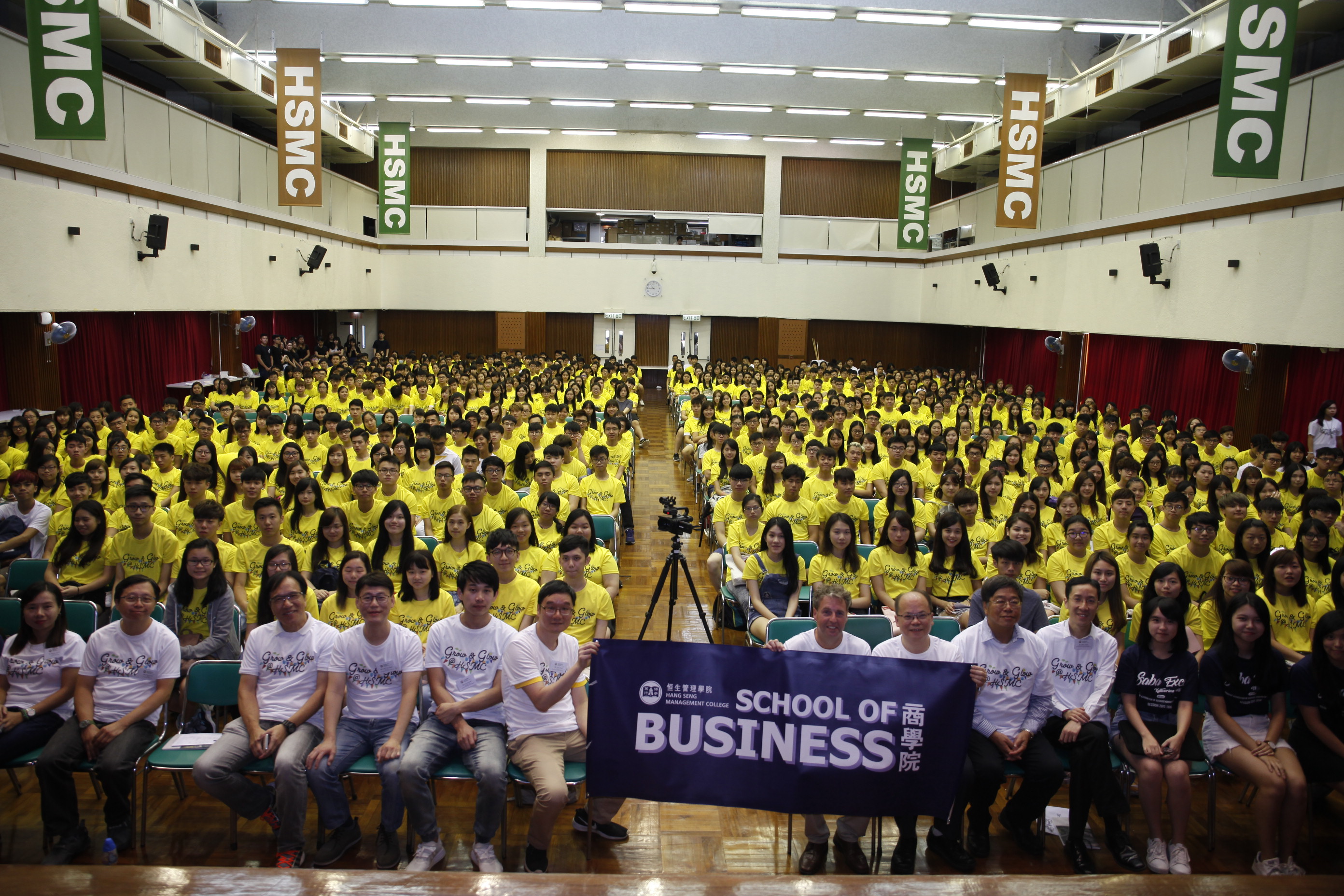 The College Orientation Day 2017 was successfully held on 21 August 2017. Professor Bradley Barnes, Dean of School of Business, kicked off the ceremony and welcomed the freshmen by giving an overview of the School.  Dr Thomas Leung, Director of the BBA Programme and Associate Dean of the School of Business, familiarized the new students with a brief introduction of the BBA programme requirements. 
 The orientation also featured a presentation of videos and lively performances by the Student Association of Business Administration (SABA).  The videos and performances showed the vibrant life on campus and the students' close connection to their fellow schoolmates. The Orientation Day was rounded up with ice-breaking games and delicate refreshments.  The teaching staff and the freshmen enjoyed the games and such interaction facilitated their relationships.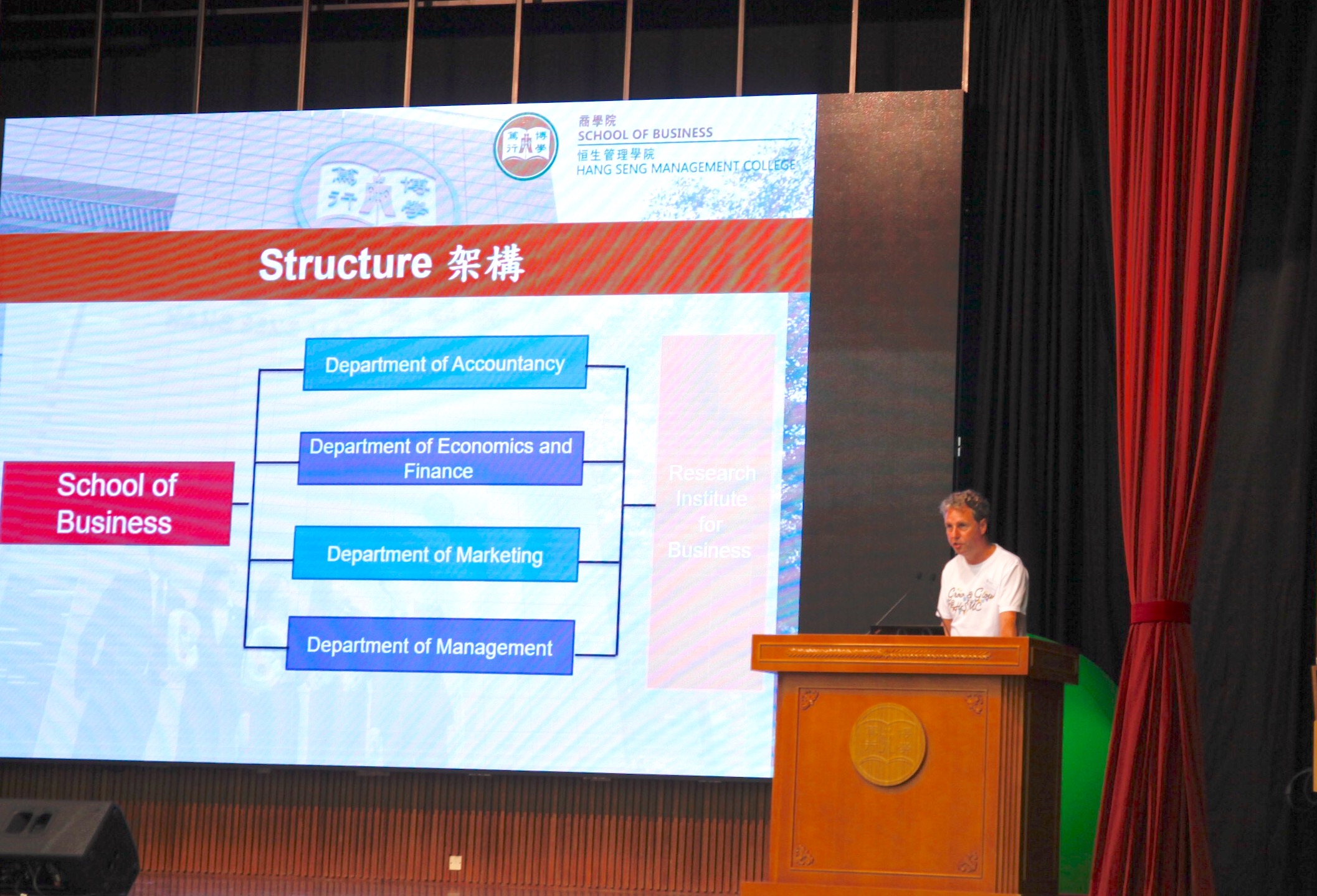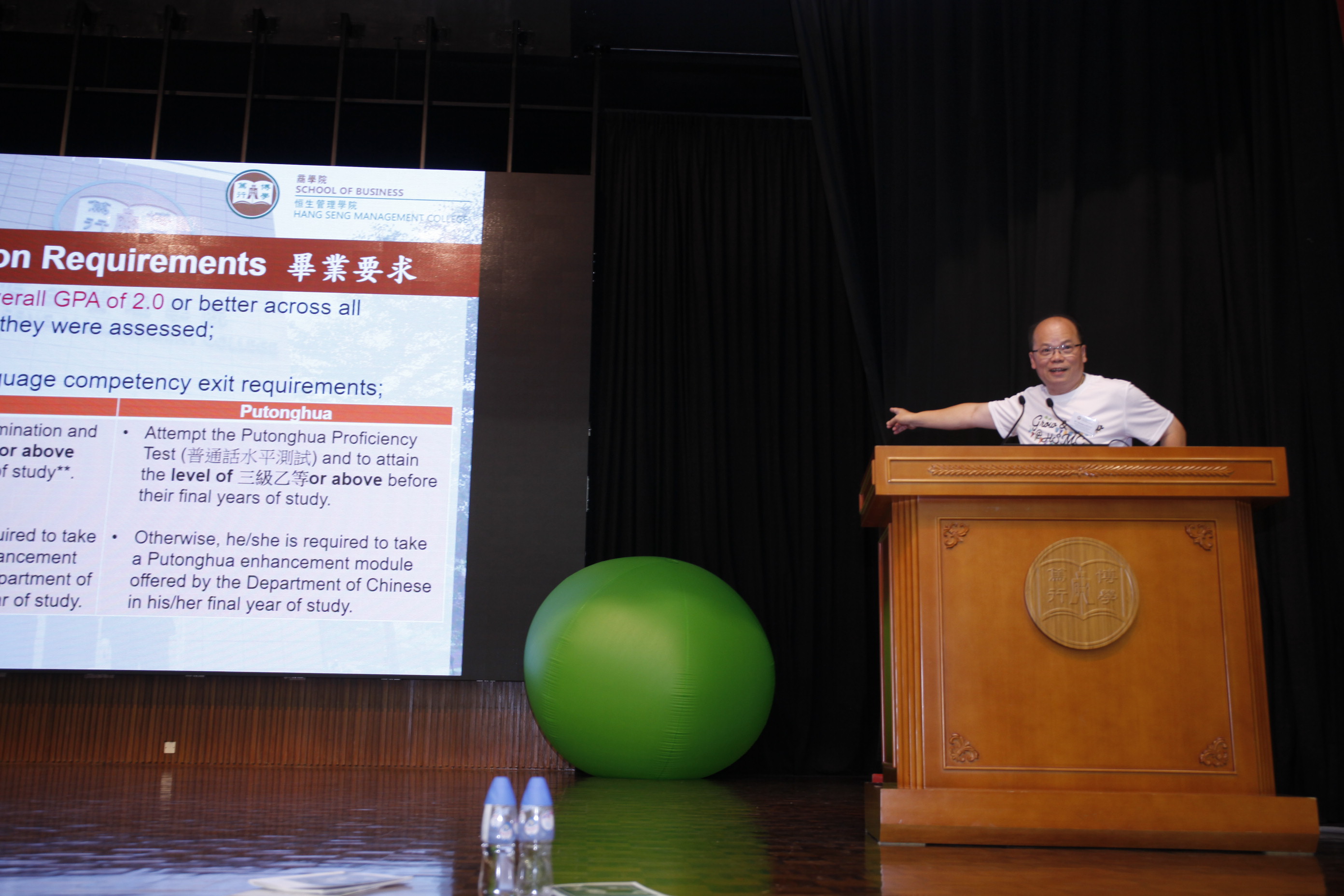 Professor Bradley Barnes, Dean of School of Business, welcomed the freshmen 
Dr Thomas Leung, BBA Programme Director and Associate Dean of School of Business, introduced the BBA Programme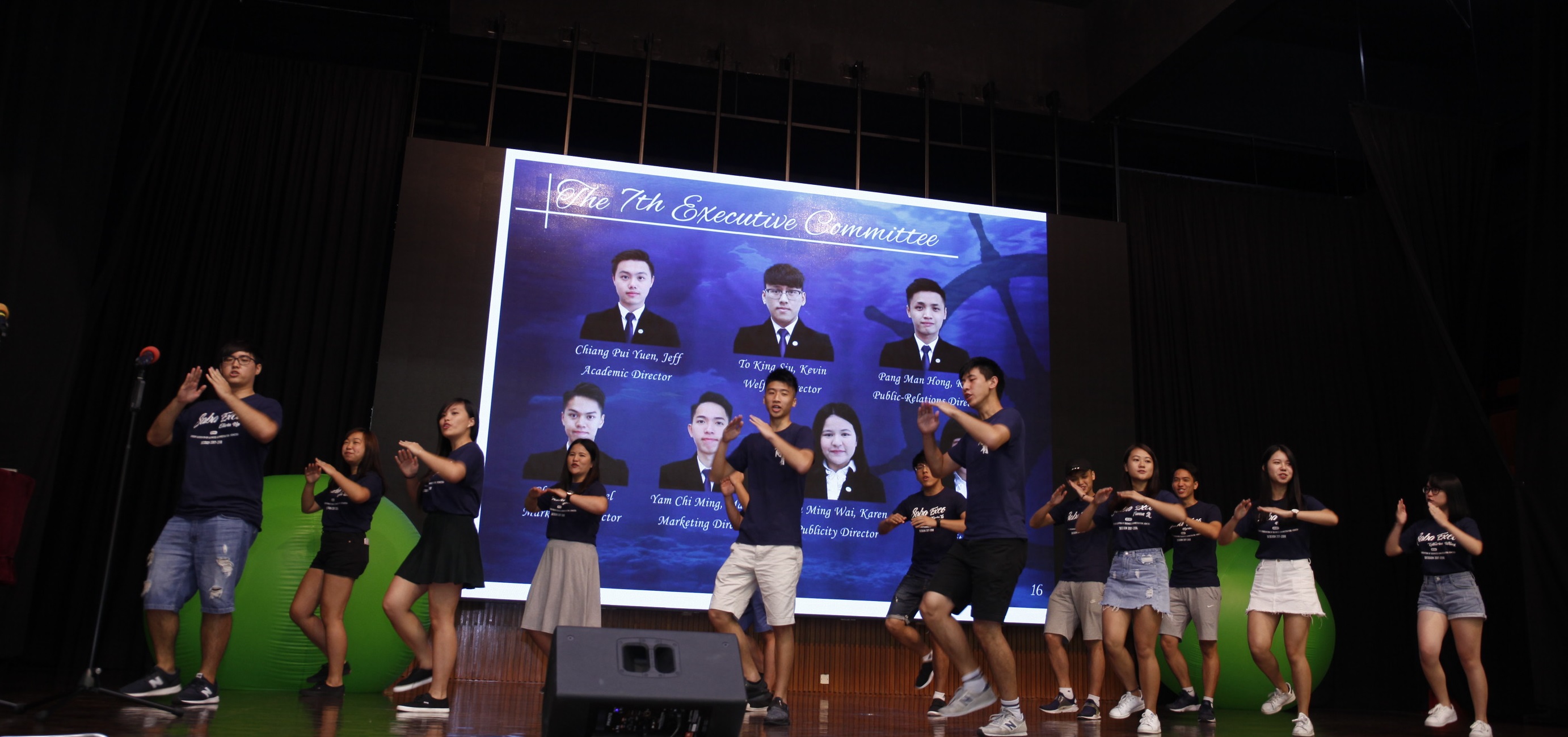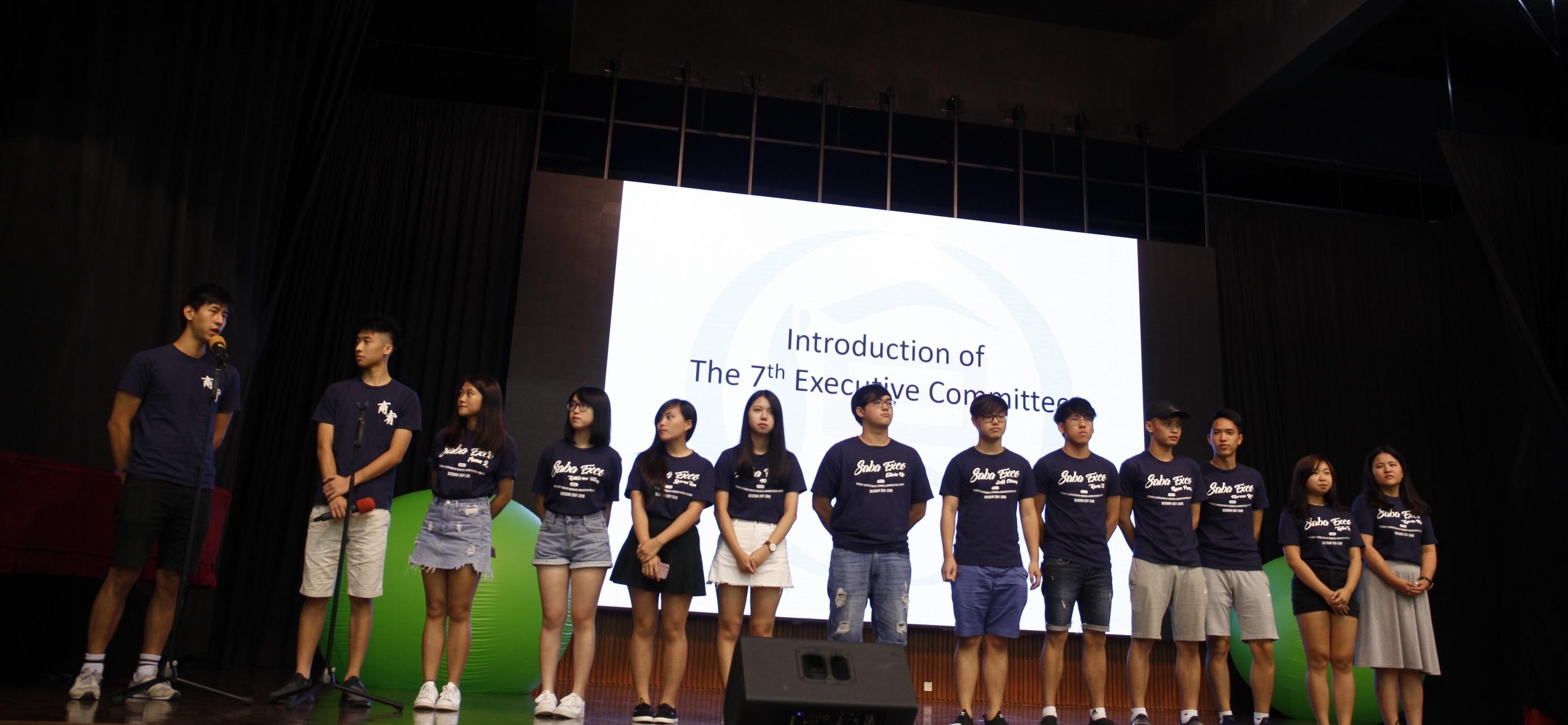 Performance and sharing by SABA members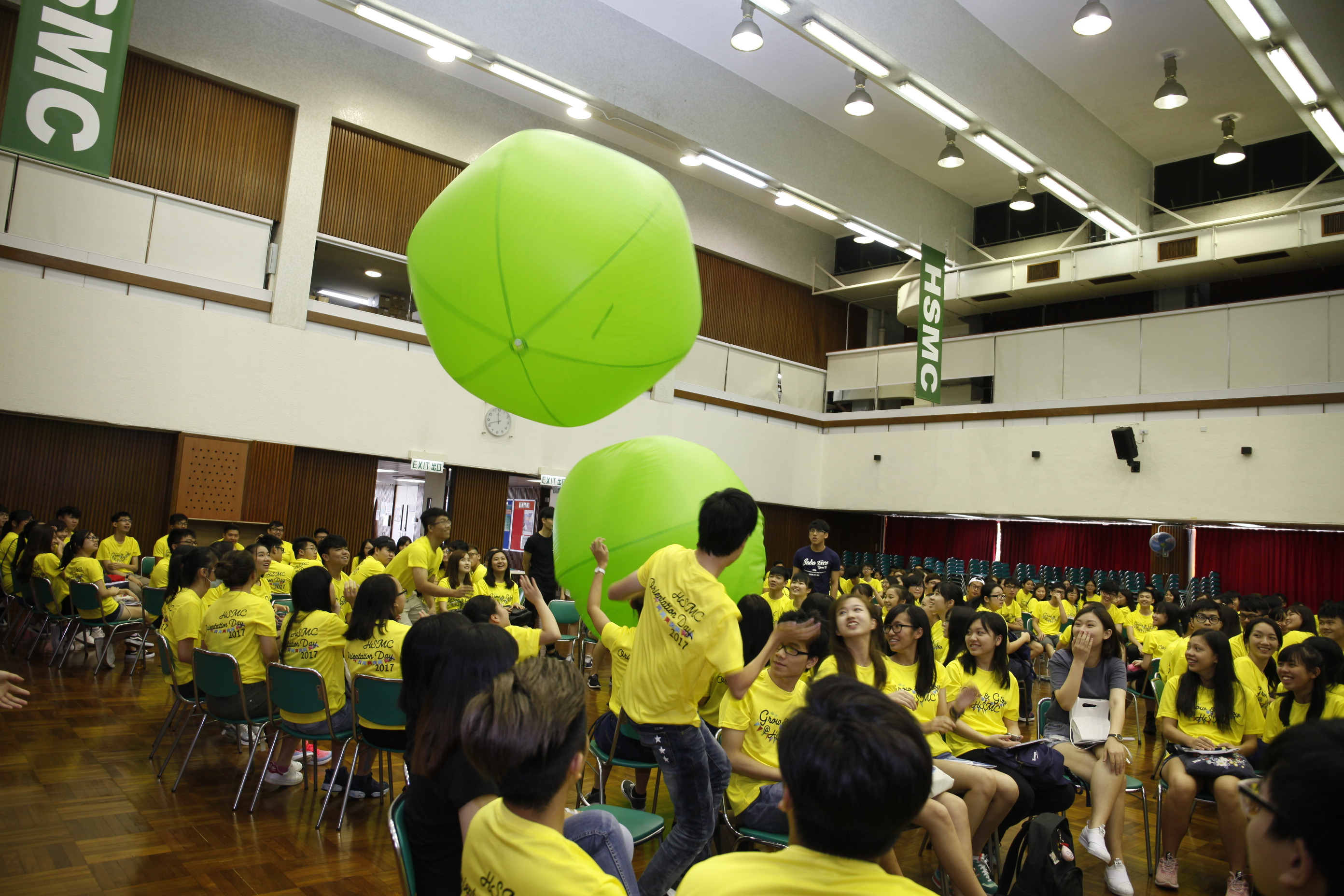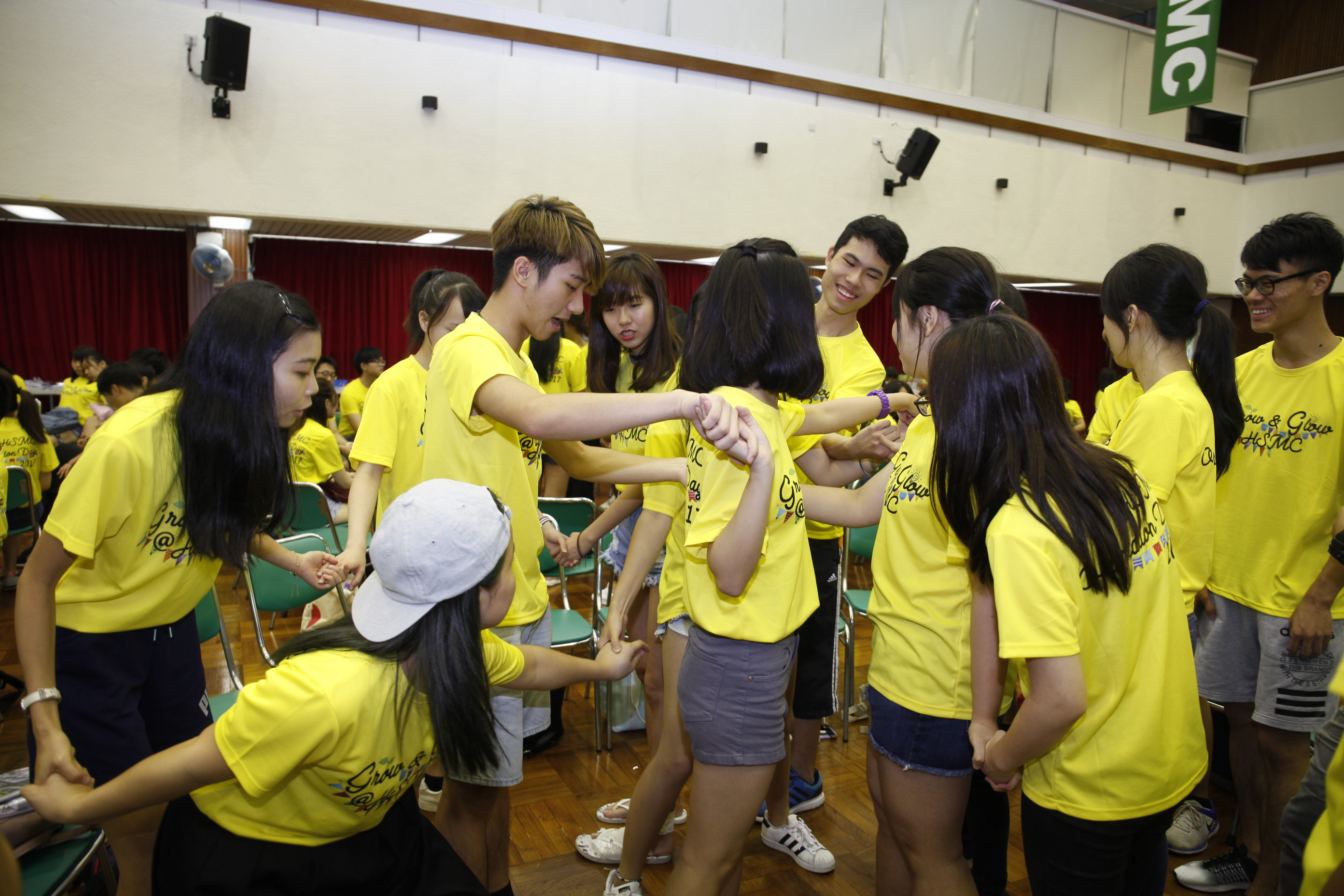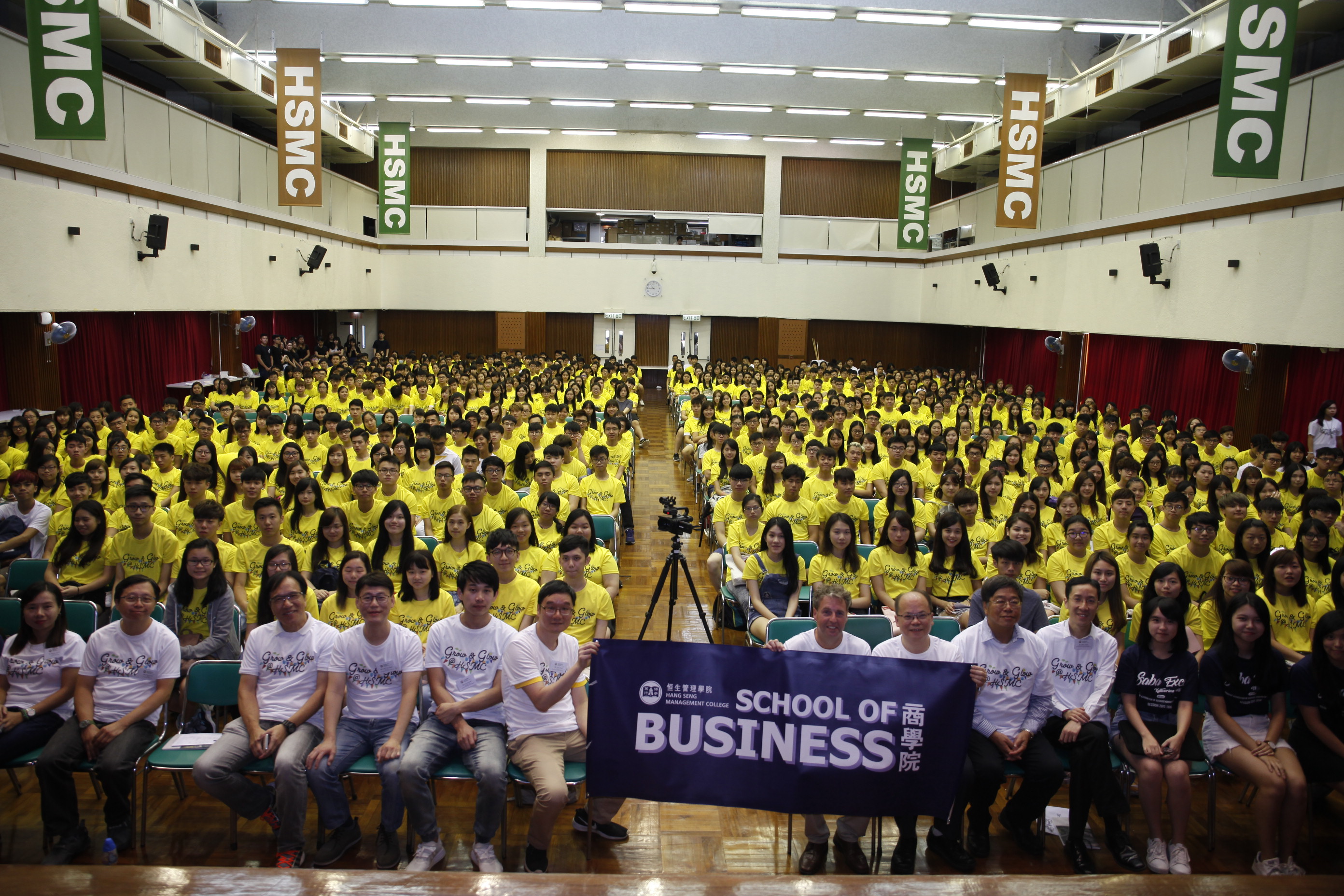 motopress-ce-save-in-version:

2.0.3