Contest for Bonding MGTers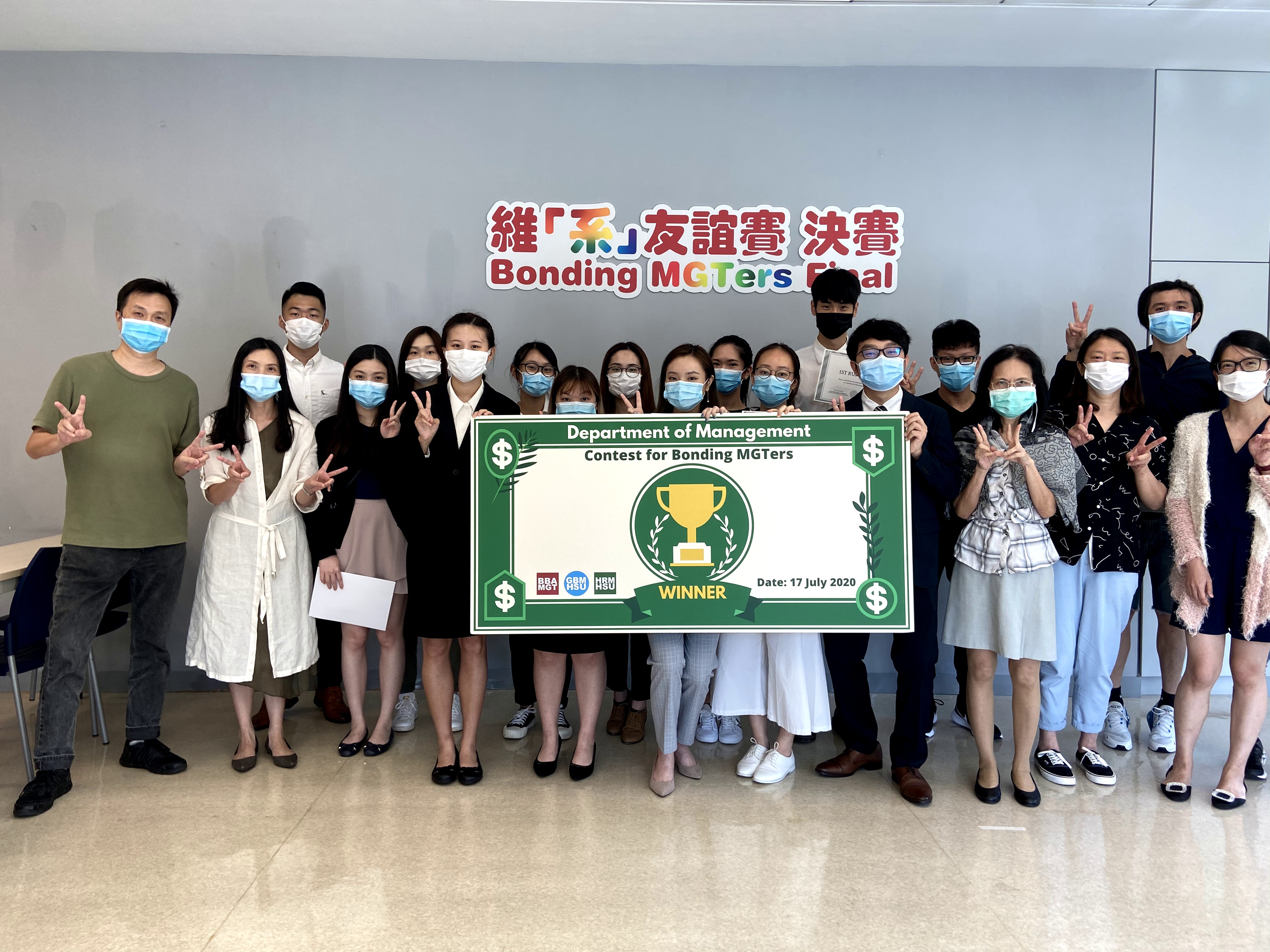 As we changed to online teaching due to the outbreak of COVID-19, both teachers and students could not wait to meet each other once resuming to the face to face classes. For getting rid of their "homesick", the Department of Management arranged a special event during late June to mid-July – "Contest of Bonding MGTers". In this Contest, students teamed up to share their creative ideas by proposing some interesting group activities for all MGT members.
The "Contest of Bonding MGTers" included first and final rounds. Each team submitted a proposal and 5 elite teams of the participants were selected by the Judging panel including Department Head, Associate Department Head and Programme Directors from BBA-MGT, BBA-HRM and BBA-GBM.
In the final round, the elite teams prepared remarkable slides and introduced the activities designed for MGT students. Their thoughts were so riveting that the panel members gave full attention to the students' presentations. Although the masks may cover their smiling faces, everyone enjoyed the event very much which brought the together during the hard time.
motopress-ce-save-in-version:

2.0.3, 2.0.3