Executive Mentorship Program 2017 Closing & 2018 Welcoming Ceremony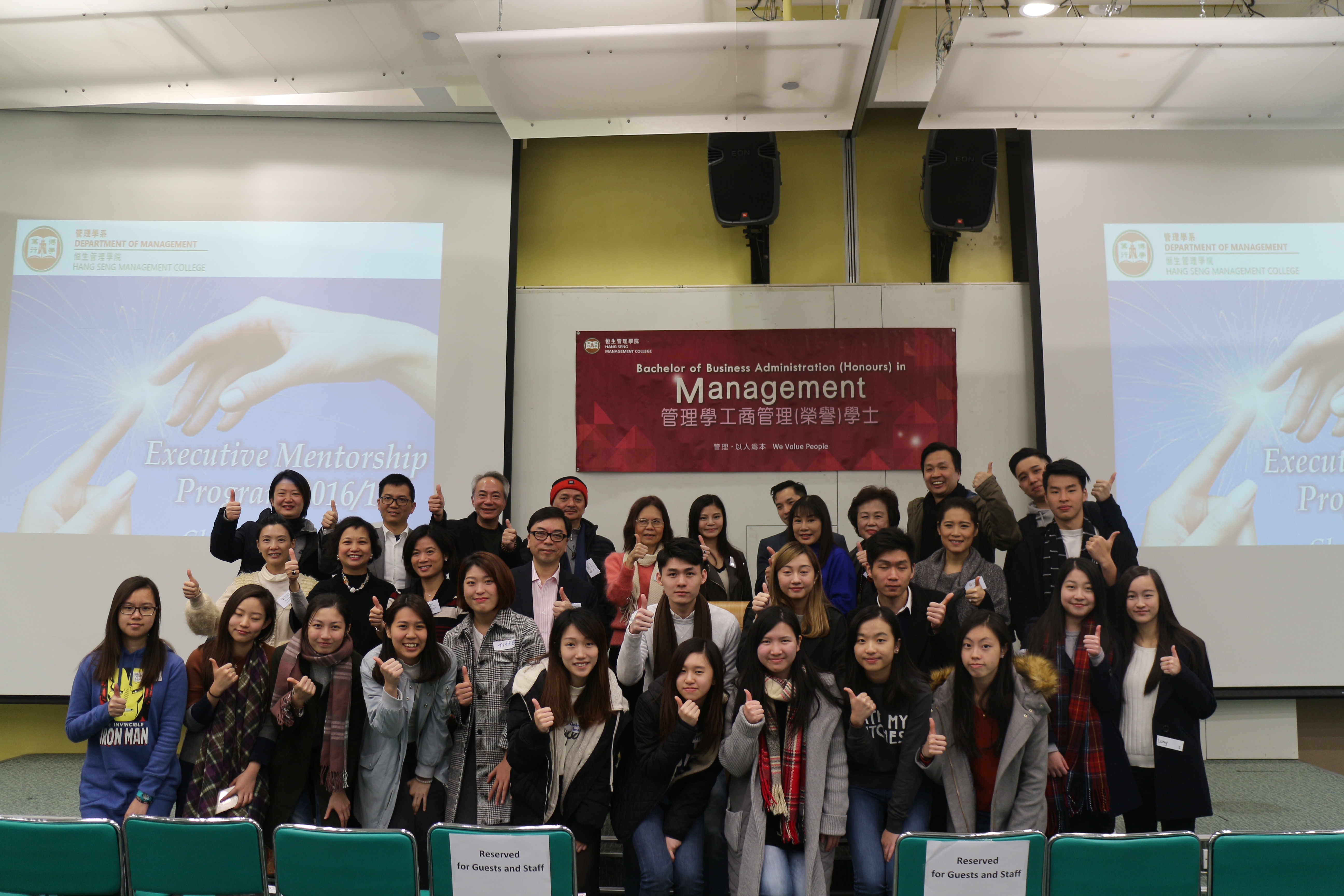 The Department has developed the Executive Mentorship Program to encourage students to build their network, strengthen their career development, and help them accomplish their full potential. With assistance from mentors, students can adequately broaden their perspectives towards working and have a better self-understanding.
This year, a total of 32 mentors, mentees, and staff attended the Executive Mentorship Program 2016/17 Closing and 2017/18 Welcoming Ceremony. The mentors are successful professionals or executives in various sectors, such as accounting, banking, digital media, education, finance, human resources, marketing, marketing research, and retailing, etc.
Running from 2-4pm, the ceremony of Executive Mentorship Program served as a bonding activity, which provided Management students a wonderful opportunity to build relationships with mentors in comfortable and engaging atmosphere. Mentees exchanged their thoughts and ideas with mentors proactively!
motopress-ce-save-in-version:

2.0.3