HSUHK won 1st Runner-up (CFA Institute Research Challenge 19-20)
Five students from the School of Business, including Shun-on Ng (BBA-BAF), Sin-yi Chan (BBA-BAF), Hoi-sang Cheng (BBA-BAF), Tsz-ying Cheng (BBA- FA) and Kwan-tsz Tse (BBA-MGT), won the 1st Runner-up in the CFA Institute Research Challenge 2019-20. This is an annual global competition providing university students with specialised experience in financial analysis, as well as training their professional skills in presenting investment reports. Participating students need to write an equity research report and subsequently present it to a panel of fund managers. There were eleven tertiary institutions that took part in the Hong Kong level event this year.
HSUHK team got into the final round together with four other finalist teams from Hong Kong Baptist University, Shue Yan University, the Hong Kong University of Science and Technology and the University of Hong Kong. HSUHK team kept up their outstanding performance and was awarded the 1st Runner-up.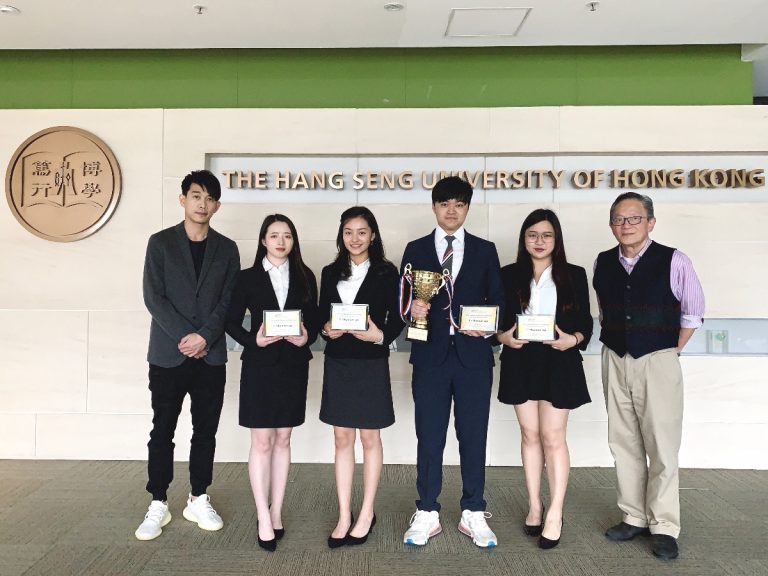 motopress-ce-save-in-version:

2.0.3, 2.0.3, 2.0.3