Ms Elaine Shiu explored "RISE for the Future" at TEDxConnaughtRoadWest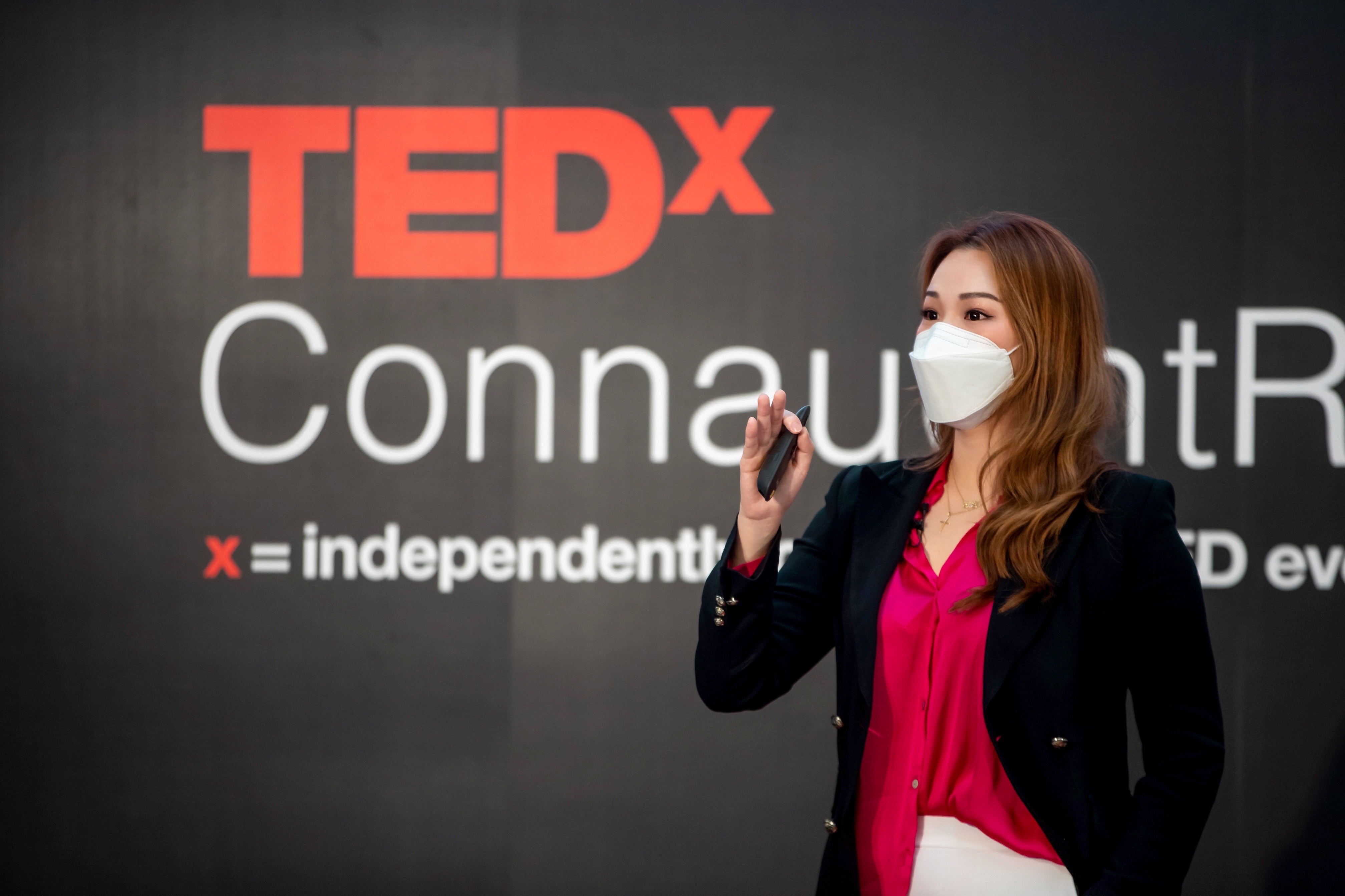 Ms Elaine Shiu, an alumna of the School of Business, proudly gave a presentation to nearly a 300-member audience at the TEDx Talk on 24 May 2022 (Tuesday), which was organised by TEDxConnaughtRoadWest, supported by JCIHK and various organisations from different sectors. The theme of the TEDx Talk was "RISE for the Future".
Elaine encouraged young people to make use of technology and creativity to pursue their dreams, citing her experience in innovating the traditional jewellery industry. She also encouraged young people to make various attempts and be bold when facing failure as every cloud has a silver lining.
The TEDx Talk was a feature talk in the Kick-off Ceremony of TOYP Selection 2022. It was the first time for JCIHK to support a TEDx talk as a partner. Mr Francis Ngai (Founder of SVhk), Mr Pasu Ng (Registered Embalmer & Mortician), Mr Jason Yip (Chief Operating Officer of MWYO), Ms Suki Cheung (Director of CN Logistics) and Mr Lance Lau (Activist of Climate and Environmental Actions) were also speakers of the TEDx Talk.
Redirect URL:

event_date:

20220524

sign_up_url:

organised_by:

speaker:

com: