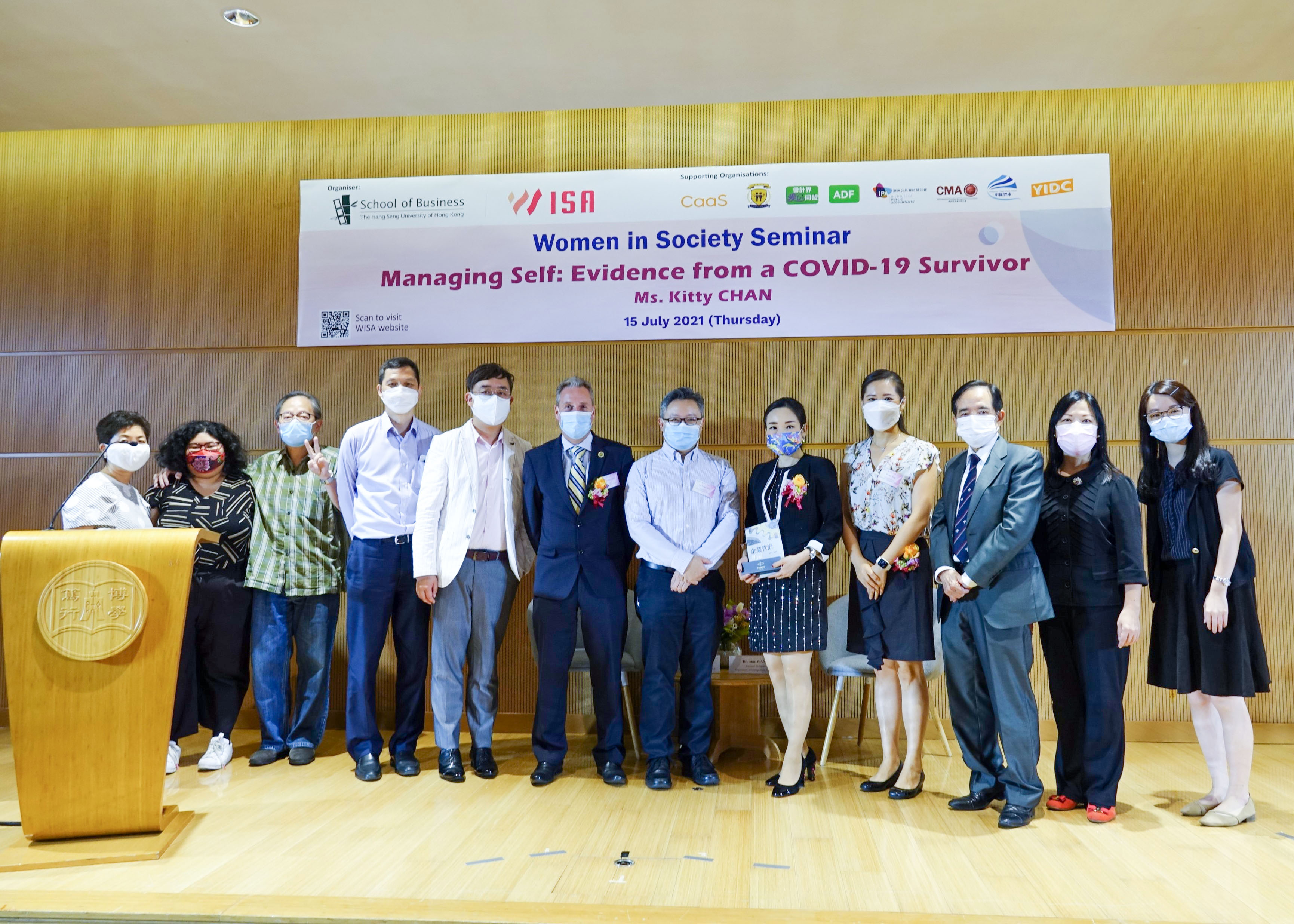 Organised by the Women in Society Association, the Women in Society Seminar with the topic of "Managing Self: Evidence from a Covid-19 Survivor" was successfully held on 15 July 2021. It was an honour to have Ms. Kitty Chan, Statistician of Census and Statistics Department, HKSAR, as our guest speaker. She made inspiring presentation on what to do to manage yourself if infected Covid-19.
Dr. Amy Wang, Assistant Professor of Department of Management, was the moderator in the dialogue session with Ms. Chan. In this session, Ms. Chan shared with us her true-life experience of being diagnosed with COVID-19 and grappling with the virus. The seminar achieved a great success with guests and meaningful discussion was made with enthusiastic response online and face-to-face.
Presentation by Ms. Kitty Chan.
Ms. Kitty Chan (left) and Dr. Amy Wang (right). 
A memorable group photo of the speakers, Ms. Kitty Chan (5th from right), and our guest moderator, Dr. Amy Wang (4th from right) with Professor Bradley Barnes (6th from left), Dean of School of Business, Dr. Thomas Man (6th from right), Associate Dean (Enterprise and Business Engagement) of School of Business and Dr. Pauline Wong, President of WiSA (2th from right) and all honourable guests and participants.
Redirect URL:

event_date:

20210715

sign_up_url:

organised_by:

speaker:

com: