Words from a Recent Graduate – Ella Cheng (Class of 2018)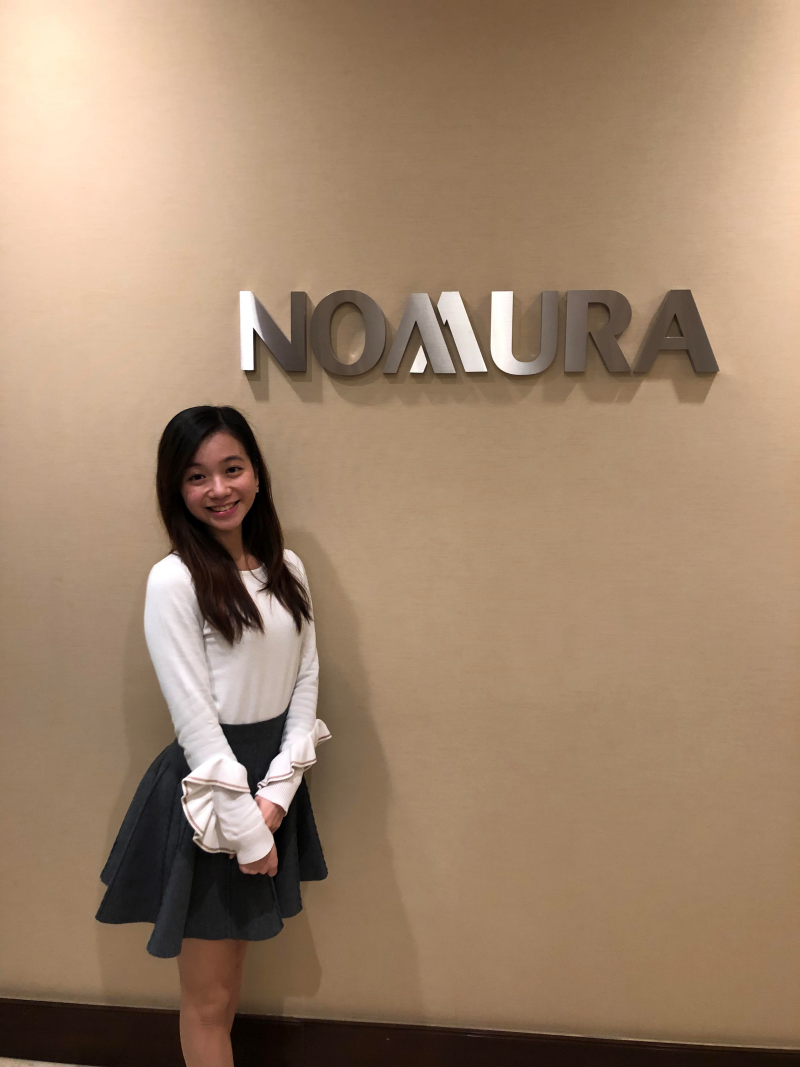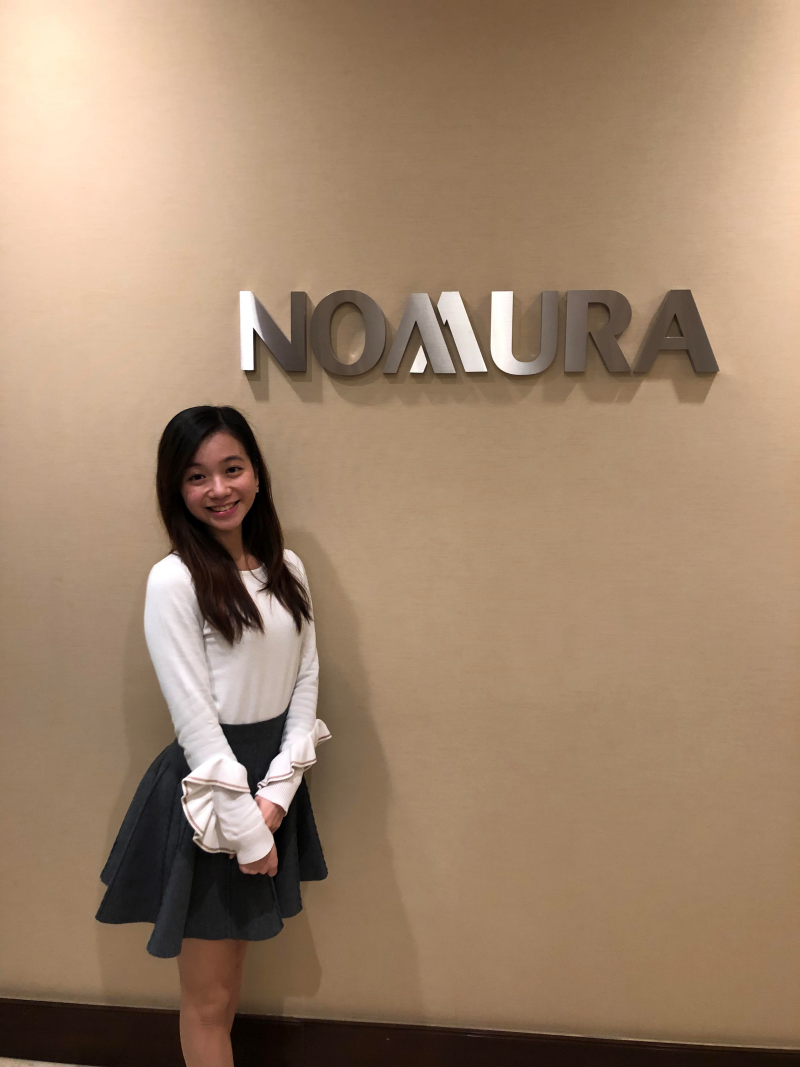 After 4 years under the nurture of our alma mater, I am now working as an Analyst at Nomura International. I believe every finance student is embarking on the next phase of their own journey.
At the Hang Seng University of Hong Kong, I got many opportunities to spread my wings. I represented the school to compete in the CFA Institute Research Challenge, I worked as an intern in a bank in Tokyo, I travelled to Singapore and China for cultural exchanges and more…
The Department of Economics and Finance offers students lots of opportunities of in‑depth training on various topics in finance. There are many professors who maintain links with the finance industry, I have benefited from their knowledge and insight. The school devotes a lot of resources in maintaining the Bloomberg Trading Laboratory, providing training for CFA® Exam, connecting industry mentors with current students, and organizing seminars related to the most up-to-date market news.
I am glad that I received a first-class education with a focus on finance in the HSUHK. The programme has equipped me to excel in a variety of jobs and provided me excellent prospects for employment and career development. Thank you HSUHK! I always take every chance as my only last chance and the school taught me that "Never say never to yourself because when there is a will, there is a way".
CHENG Nga Man, Ella,
2018 Graduate; Normua International (Hong Kong) Ltd;
President's Scholarship 2017/2018 award
motopress-ce-save-in-version:

2.0.3