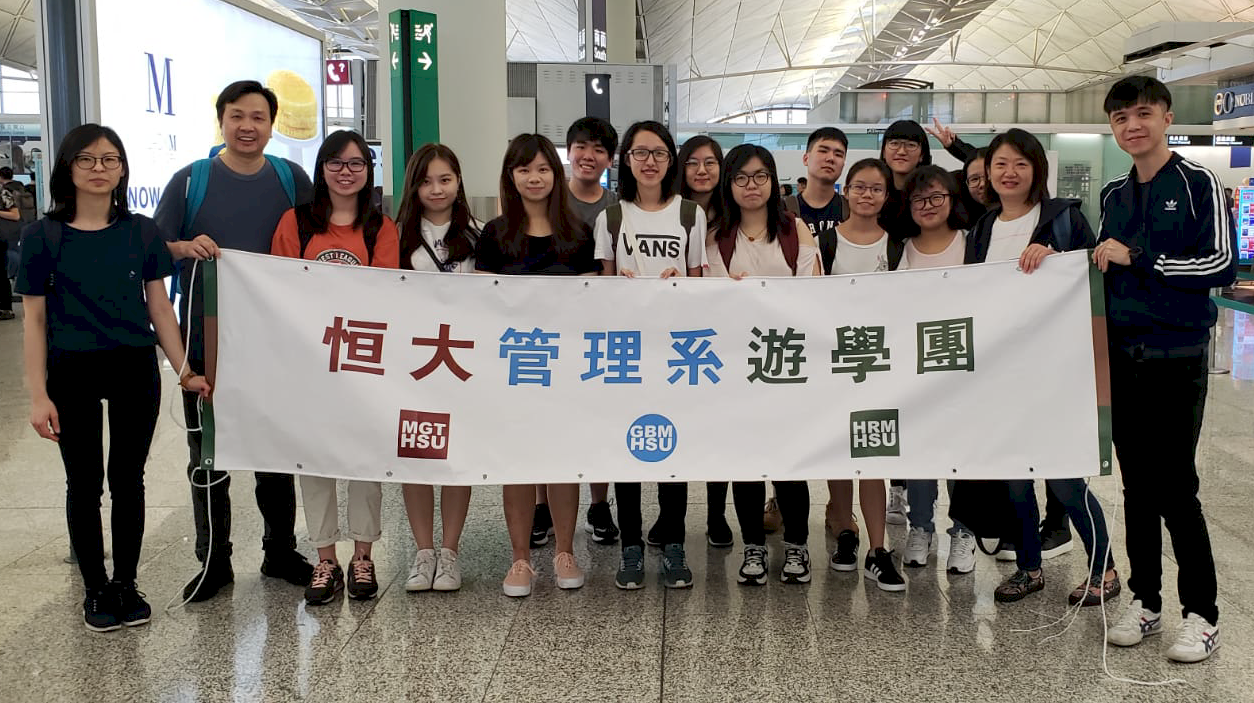 The 5-day Study Tour in Seoul organized by the Department of Management was held between 27 and 31 of May 2019. Through the study tour, the students enhanced their understanding and experiences in different areas, including business, technology, culture, and education, in Seoul. Some of the activities are reported as follows.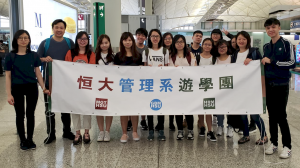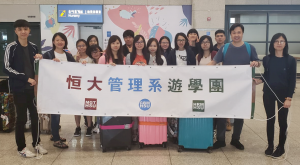 From Hong Kong International Airport to Incheon International Airport
Experiencing the Life of Tomorrow at Samsung D'light
With the theme of "Live Your Tomorrow", Samsung D'light displays the state-of-the-art technologies and services of Samsung Electronics. Students had a chance to experience Samsung's innovative ideas about the life of tomorrow.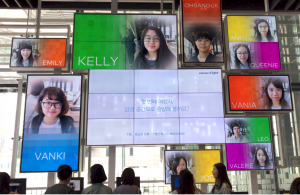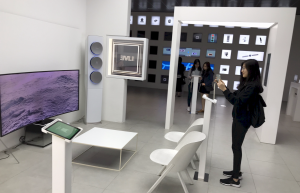 Students had a chance to experience Samsung's ideas about the life of tomorrow
Visiting Korean Broadcasting System (KBS)
The Korean Broadcasting System (KBS) is the national public broadcaster of South Korea, which possesses three TV channels and four broadcasting channels and is the largest and most representative broadcasting station in Korea. During the visit, students saw the enthusiasm of South Korean young fans to "chase stars". They also experienced and operated some facilities, such as watching movies in a 3D stereoscopic theater, trying cartoons dubbing, and simulating news and weather reporting, etc.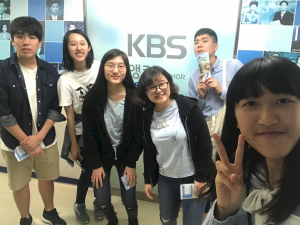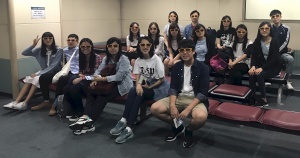 Students visited KBS to experience and operate a variety of broadcasting facilities
Knowing Skin Care and Cosmetics in Amore Pacific
South Korea is internationally renowned for its makeup and cosmetic surgery industries. During this study tour, students had the opportunity to visit the headquarters of Amore Pacific, the leading corporation in the skin care and cosmetics industries, which possesses worldwide brands, including Laneige and Sulwhasoo. In addition to getting a wonderful reception from senior management and being led to visit the headquarters' architecture, different product lines, and cosmetic laboratories, the students enjoyed experiencing some activities, such as the workshops for blending their own favorable perfume and identifying their own skin types.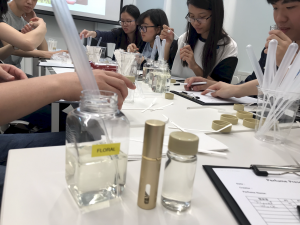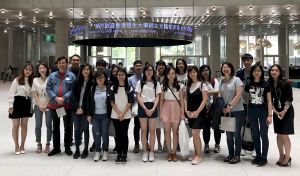 Students visited the Headquarters of Amore Pacific and blended their own perfume
Visiting Hyundai Motor Group's Jeonju Plant
Hyundai Motor Group's Jeonju Plant covers an area of 450,000 square meters and specializes in the production of trucks, buses, and special vehicles of 2.5 tons or above, which possesses an annual production capacity of 130,000 vehicles and is considered the world's biggest production center for commercial vehicles. Students were generally amazed at its tidy, clean, and fully automated production lines. In such a large manufactory, only a handful of workers were needed.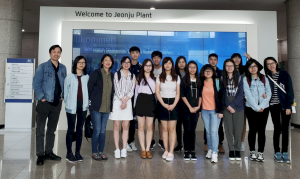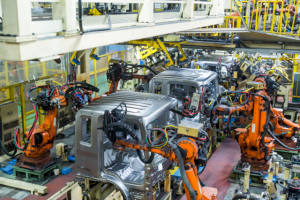 Students visited the Jeonju Plant of the Hyundai Motor Group
Exchange Activities in the Seoul National University
Seoul National University, Korea University, and Yonsei University are known as "SKY", extracted from the first letters of the three universities. SKY, Korea Advanced Institute of Science and Technology, and Sungkyunkwan University are often ranked among the top five universities in South Korea. During this trip to Seoul National University, their students led us to visit their campus. Both parties had a good time to exchange some views.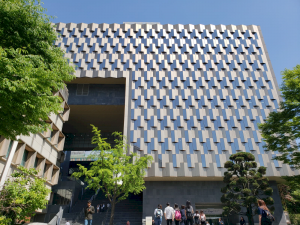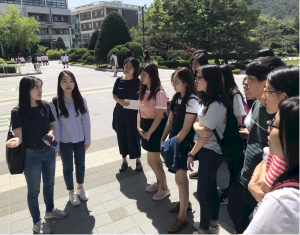 Students from the Seoul National University led us to visit their campus