A Visit from Our Recent Alumnus – Henry Chan (Graduate of 2015)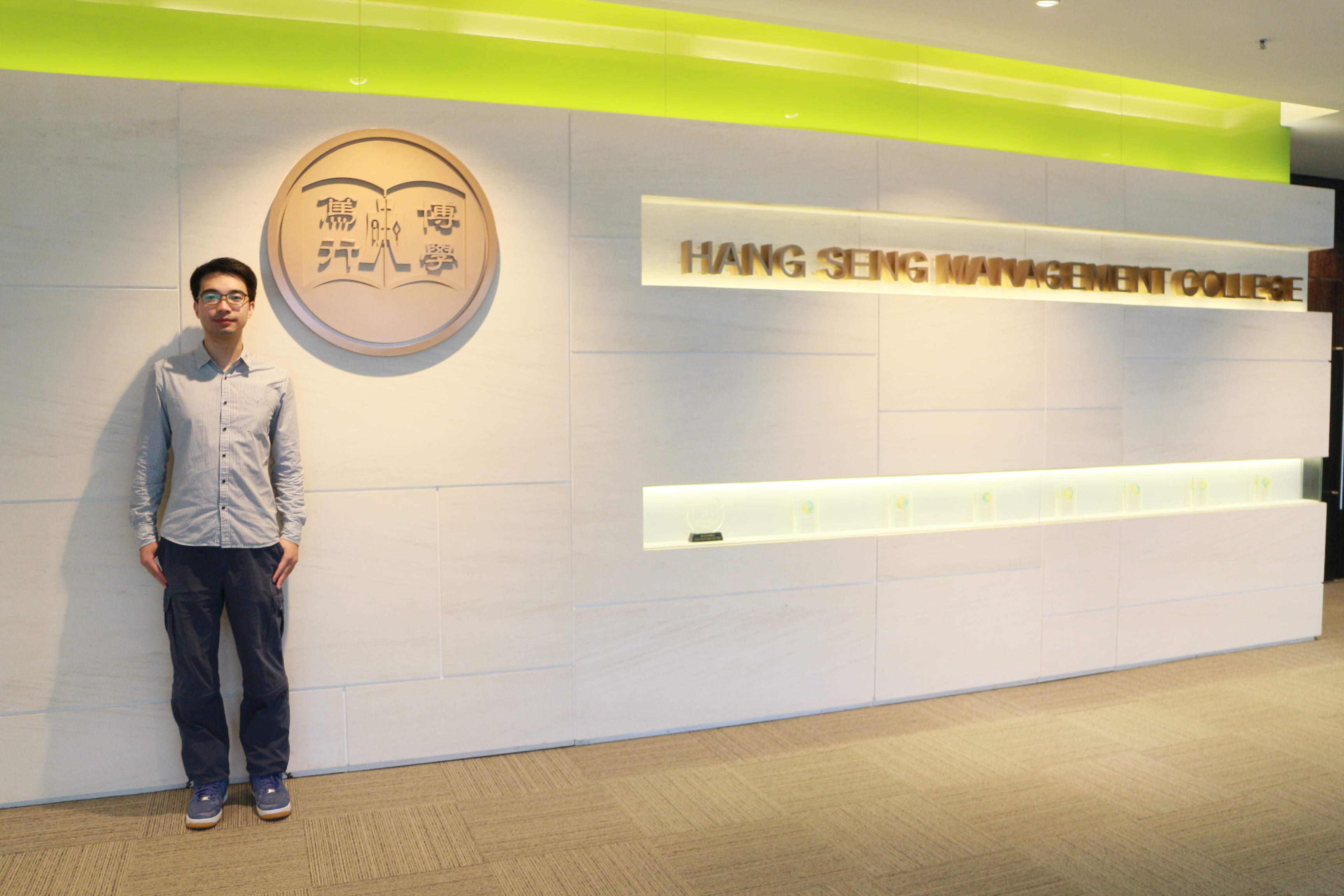 Henry Chan (BAF graduate 2015)
It was wonderful to have our alumnus visiting his Alma Mater and a special warm welcome back to the department. Dr David Chui and Dr Andy Cheng had lunch with Henry to catch up with life after HSMC.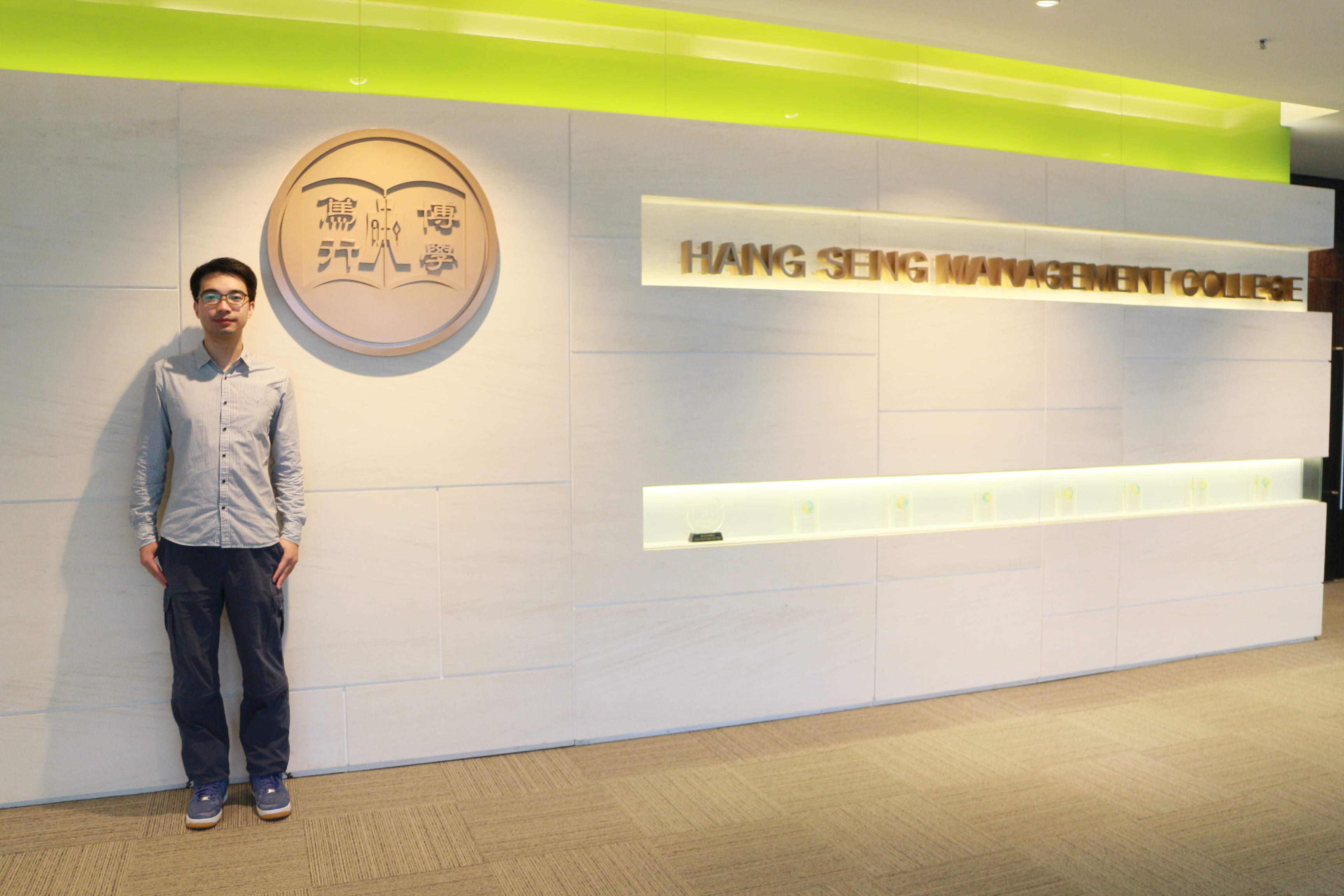 What are you working as now?
My inclination to work in the finance field has always been my aim so I was very deliberate to focus my job search in this area. I guess I was lucky enough to get in to the investment field without waiting for too long.
I am currently working in the investment management department of an insurance company (HK Life). My role is an equity analyst covering the equity portion of the investment portfolio. Our investment strategy is long term to achieve stable growth and invest mainly in HK shares.
What does your job involve?
The day to day involves monitoring the equity portfolio performance and writing recommendation on equity to switch in or out. Around the earning announcement period, we will do more reporting to management on the impact of the equity portfolio. Analysing research reports from major broker is part of the job as well as using Bloomberg terminals and spreadsheet to support our own in-house research.
How did you prepare yourself for your investment career?
The 4-year study at HSMC equipped me with strong business foundation to face fast changing world. HSMC also provided wonderful opportunities to widen my horizon and strengthen my interpersonal skills through various US and China internships, international competitions and campus activities. I strongly recommend students to participate more in these activities. These experiences certainly will broaden your perspectives, have another view on the world and enhance your resume to get an interview opportunity easily. I find that what I have learned at HSMC is practical and useful to my business life.
Did you join any competitions?
I and another classmate Leung Yan, Michelle have joined the Global Investment Contest 2014. First we had to write research reports of stocks we chosen respectively. In the second round, we were invited to have phone interviews. In final round, we were chosen to enter Hong Kong Final and gave presentations at Hong Kong Stock Exchange.
What is the plan going forward?
I guess I want to gain more experience in the field and meet more people. I also prepare to take the CFA exam.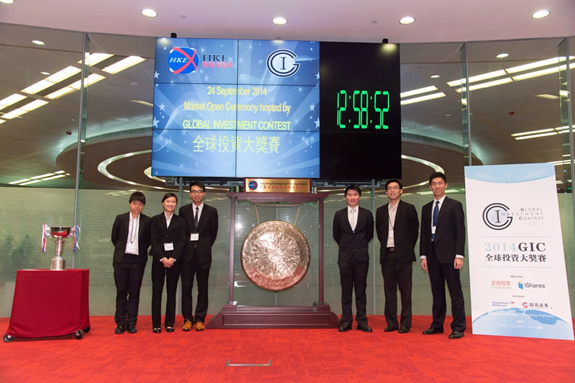 Henry and his teammates participating in the 2014 GIC competition hosted by the HKEx.
motopress-ce-save-in-version:

2.0.3