Briefing Session for Enrolment of ITN3001 Field Experience (Job Placement) 2017/18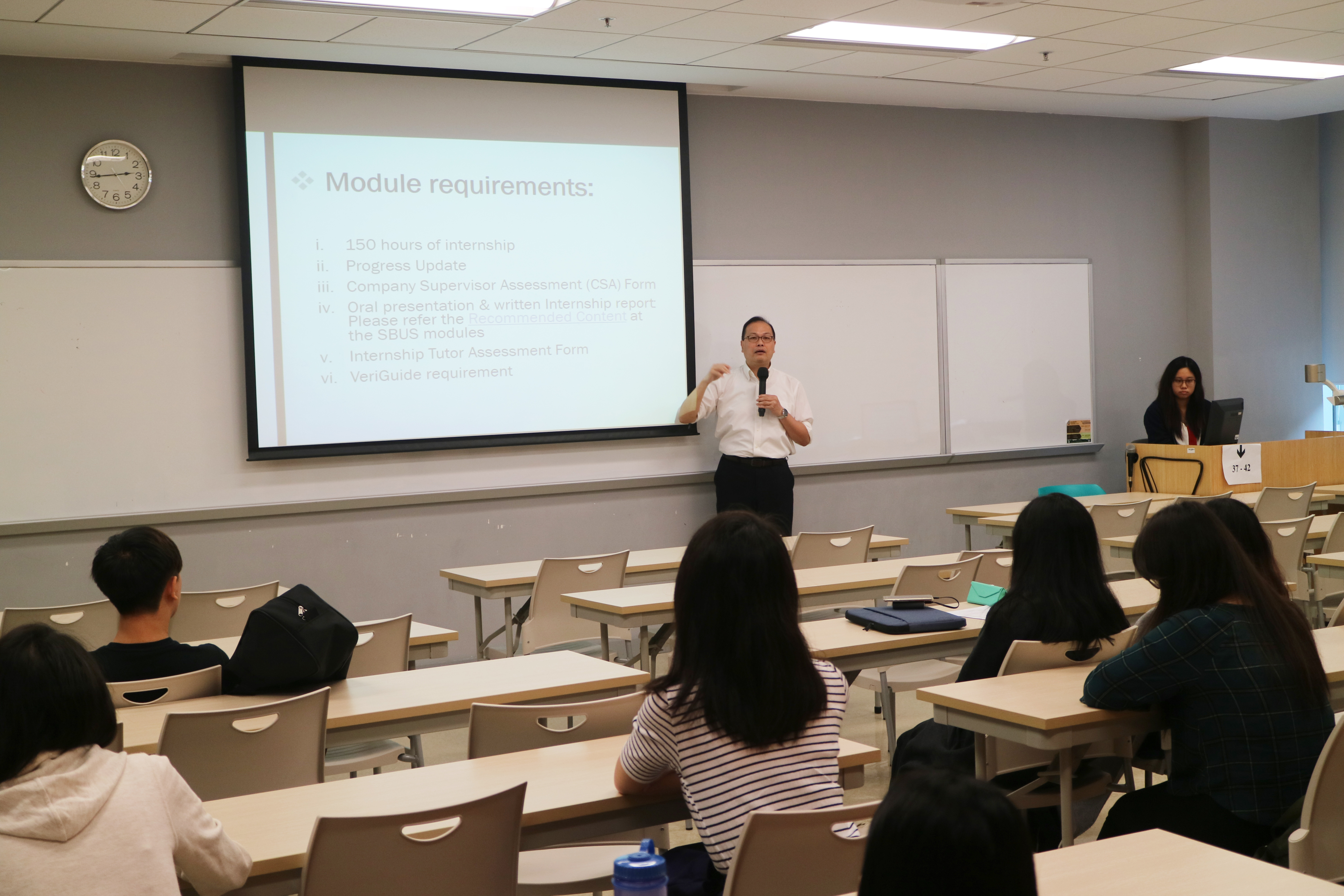 To equip students with a thorough understanding before enrolling the ITN3001 Field Experience (Job Placement) module, the School of Business organized a briefing session for BBA, BBA-CG and BBA-MGT year 2 or above students on 16 November 2017 to provide them with more relevant information on the module.
The internship coordinators of each programme introduced the module requirements and application procedures of the self-searched internship. Representative from Career Planning and Development, Student Affairs Office then continued to brief students on the internship opportunities solicited by the College. Students' attention was drawn in particular to the Minimum Wage Ordinance with regard to internship. The briefing ended with a Q&A session from the audience.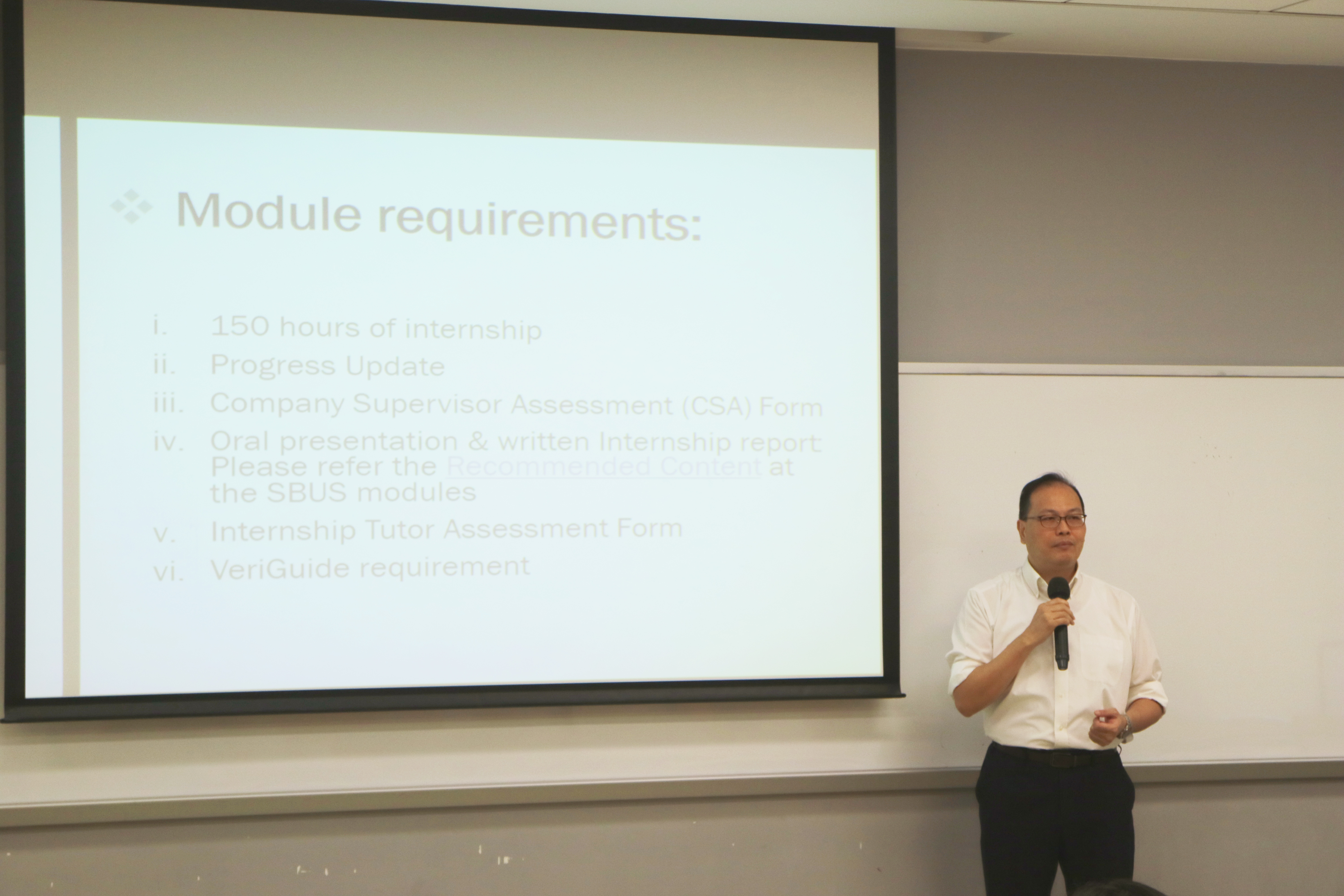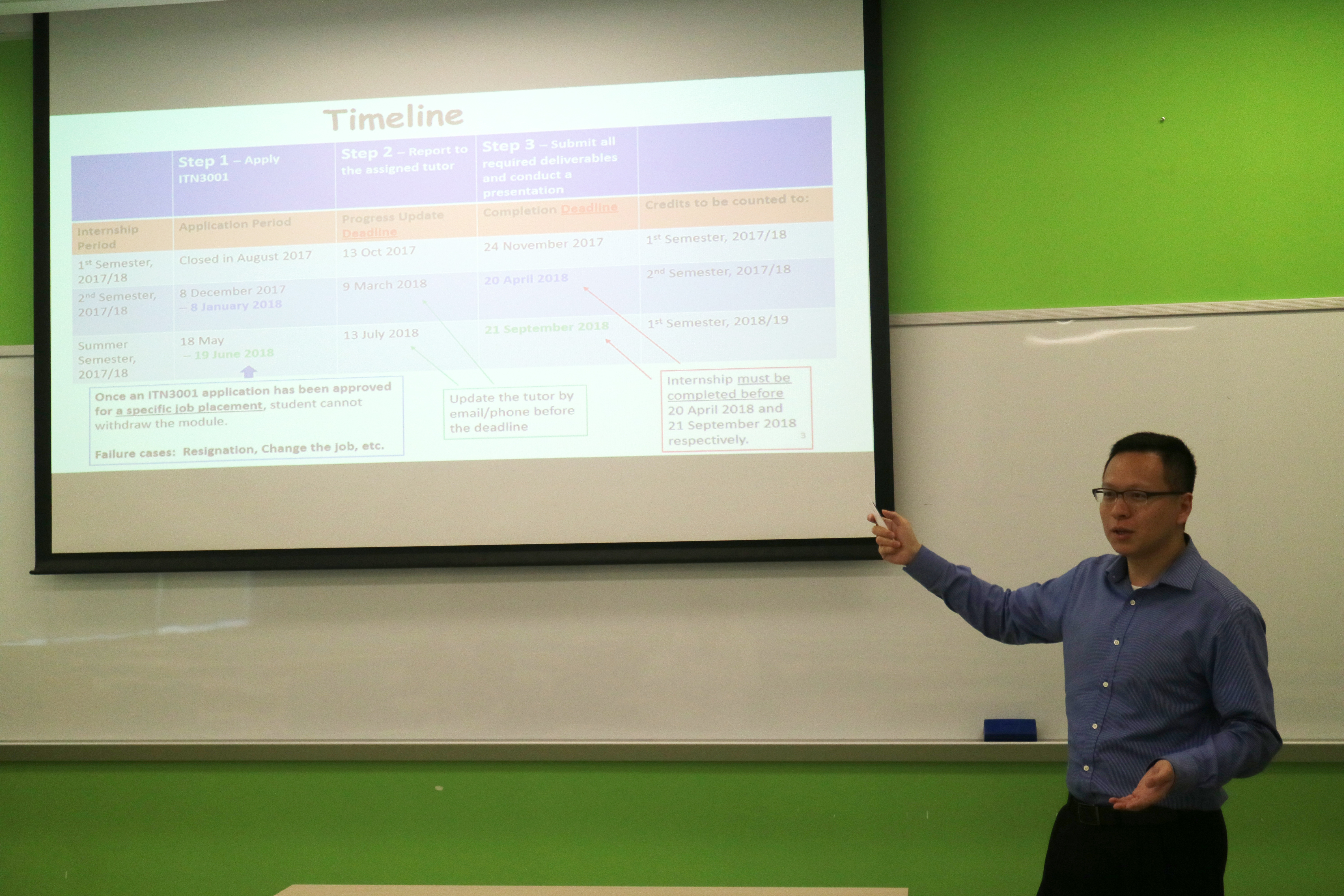 Dr Lawrence Lo, BBA Programme Internship Coordinator, introduced the module information
Mr Tony Chan, BBA-CG Programme Internship Coordinator, introduced the module information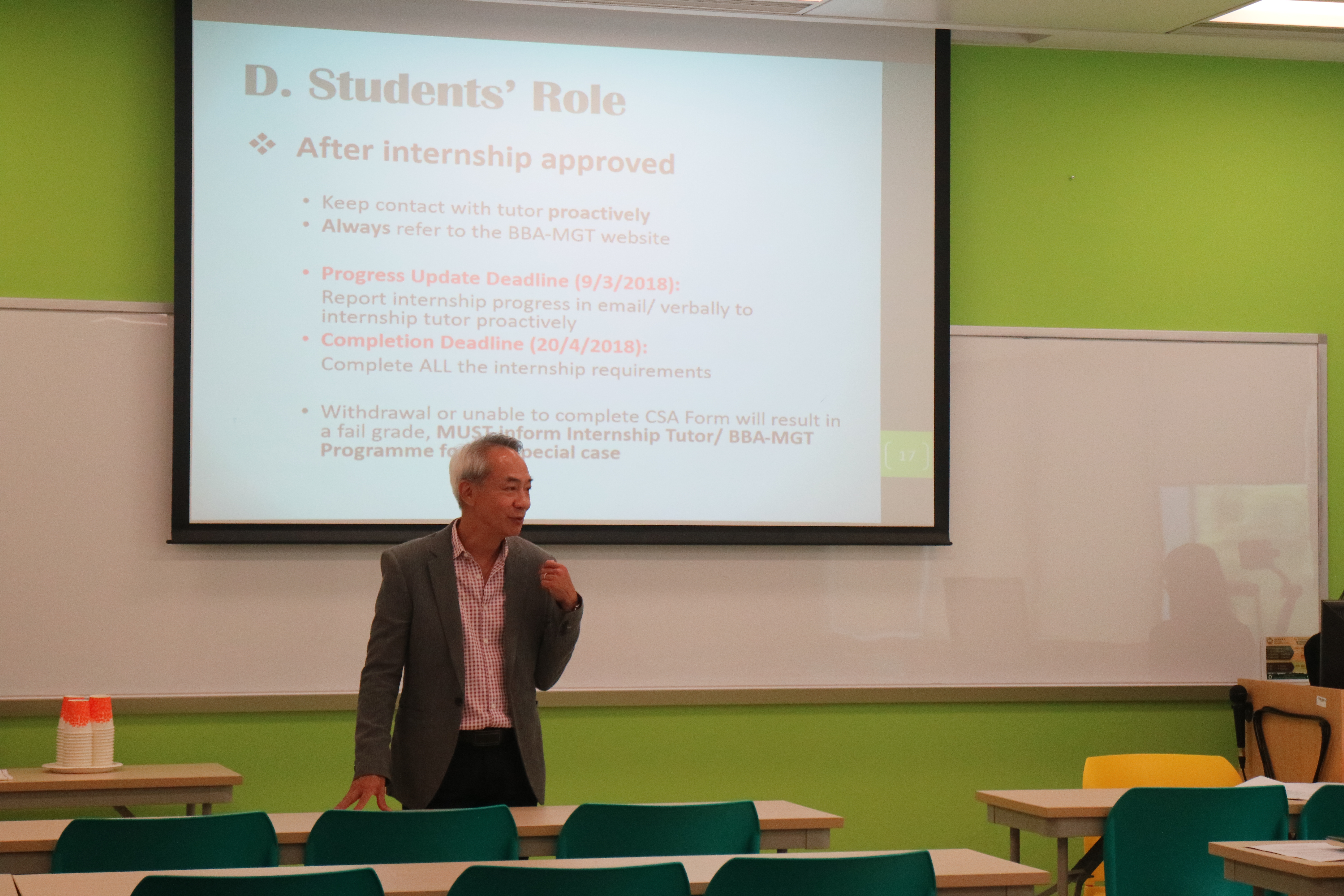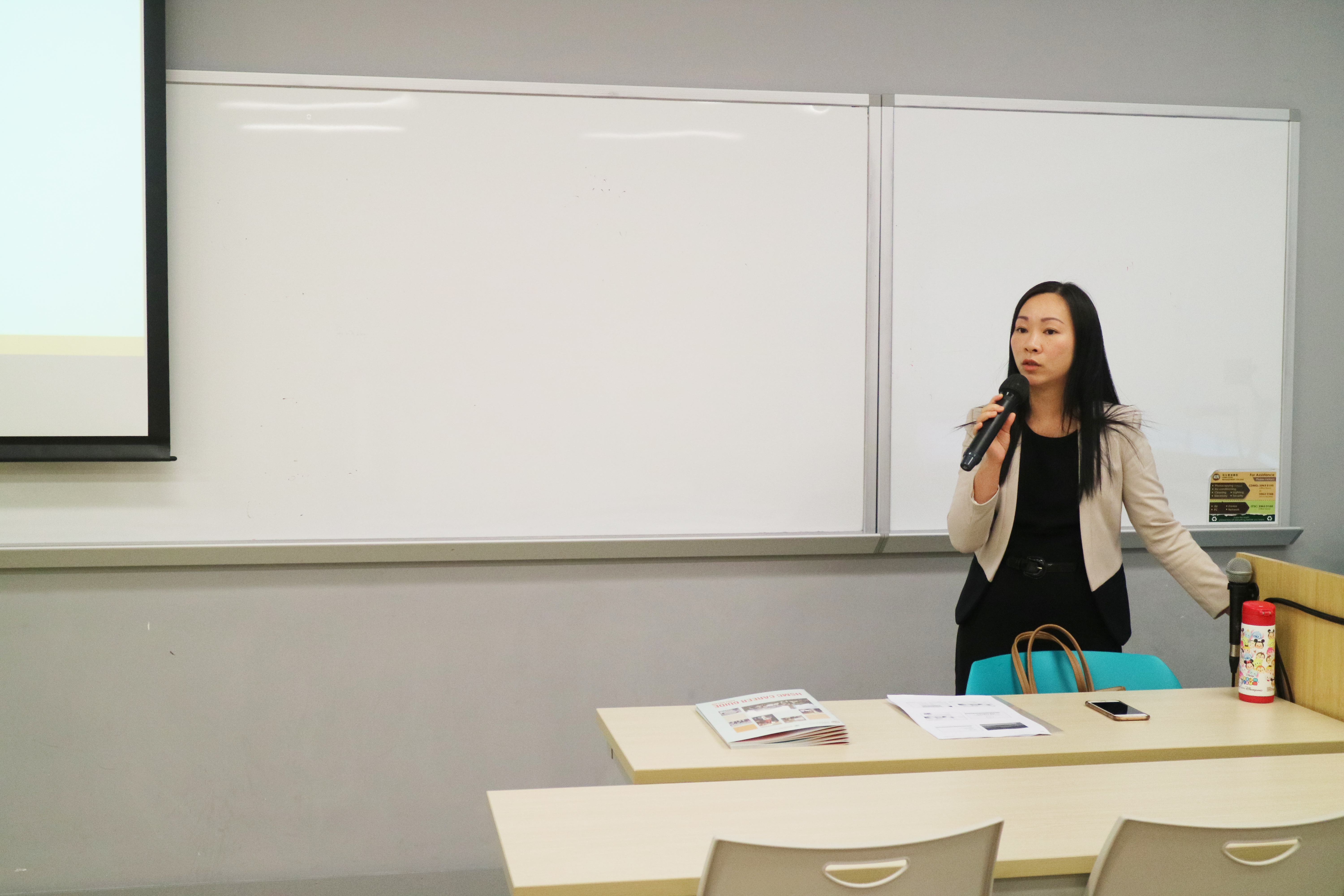 Dr Raymond Law, BBA-MGT Programme Internship Coordinator, introduced the module information
Representative from Career Planning and Development, Student Affairs Office introduced the Minimum Wage Ordinance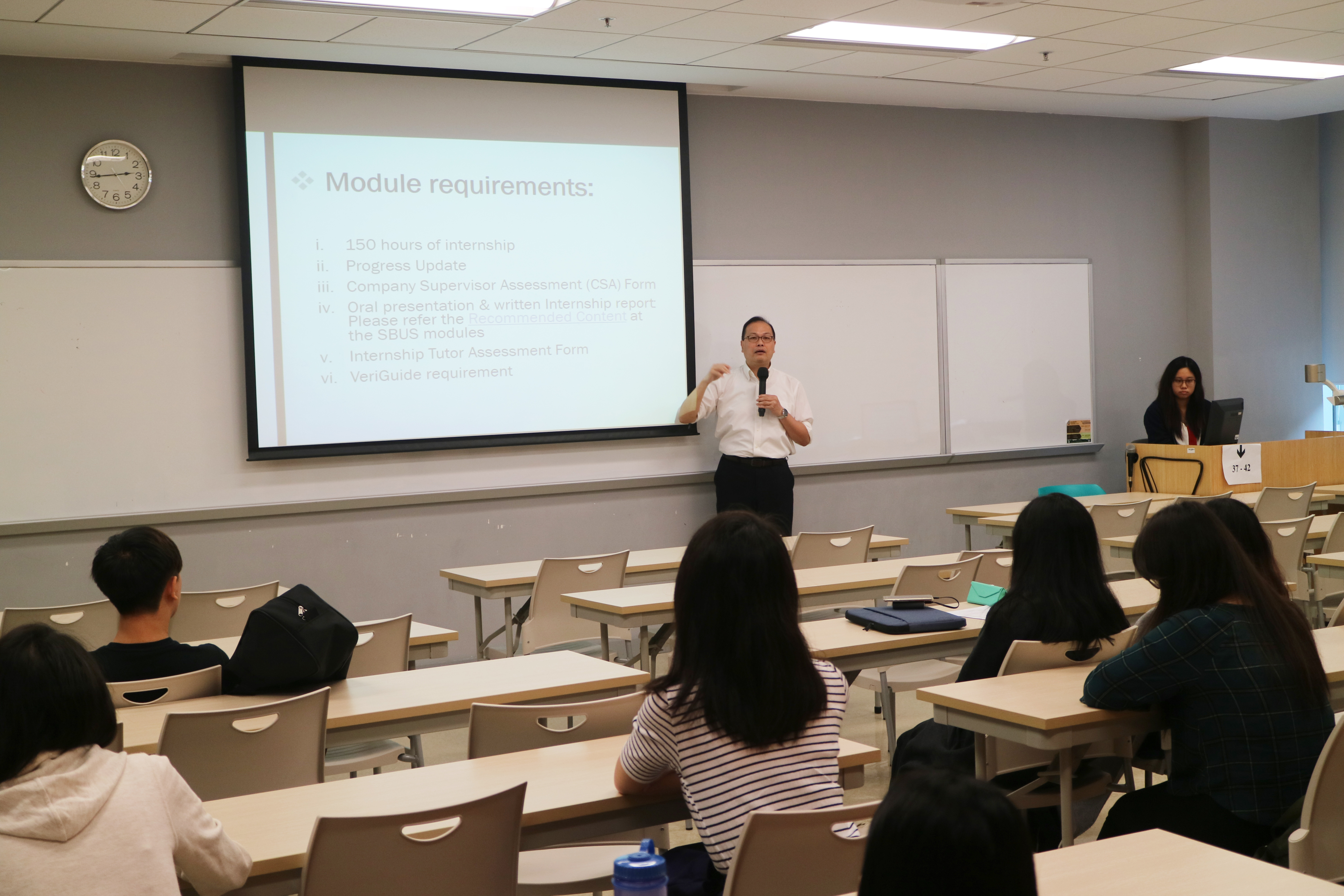 Students paid attention to the information presented
motopress-ce-save-in-version:

2.0.3