Elite Network Mentorship Scheme 2014/15

The Elite Network Mentorship Scheme (ENMS) is an innovative idea initiated by the BBA-MGT programme. We hope that the ENMS will be enlarged and enriched year by year, and will become a genuine and strong elite social circle in the future.
Since HSSC is renowned for students' splendid results at public examinations and the alumni are now either studying at top universities or playing a crucial role in the workplace, we are grateful that almost 40 alumni have joined the ENMS as mentors to share their experience and tips onstudying and working with our BBA-MGT students.
The first gathering of the Elite Network Mentorship Scheme was successfully held on 6 September 2014. The gathering was full of laughter and applause, and smiles spread across their faces. The venue echoed with cheers. Mentors and mentees were grouped by drawing lots. Our students were required to introduce their mentors right after they got a preliminary understanding of them. Through their presentations, BBA-MGT students appeared to be favourably impressed by their elite alumni!
High quality social network is the cornerstone of personal growth and success. By linking up the alumni primarily from Hang Seng School of Commerce (HSSC) and Hang Seng Management College (HSMC) with BBA-MGT students, we hope our students can establish effective contacts with high quality social elites.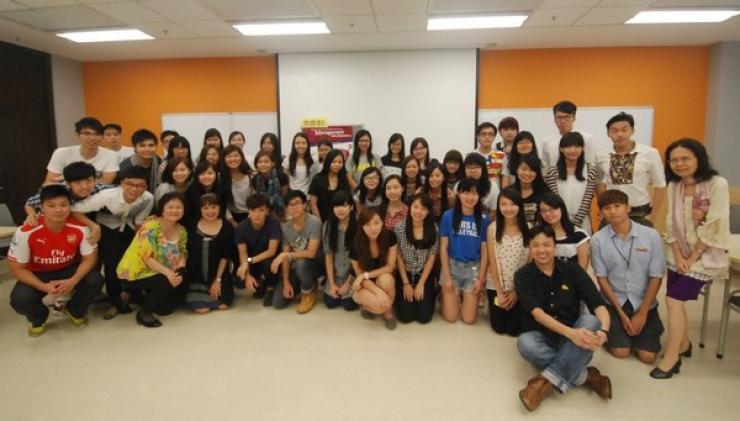 Group photo of teachers, alumni (mentors), and BBA-MGT students at the end of the gathering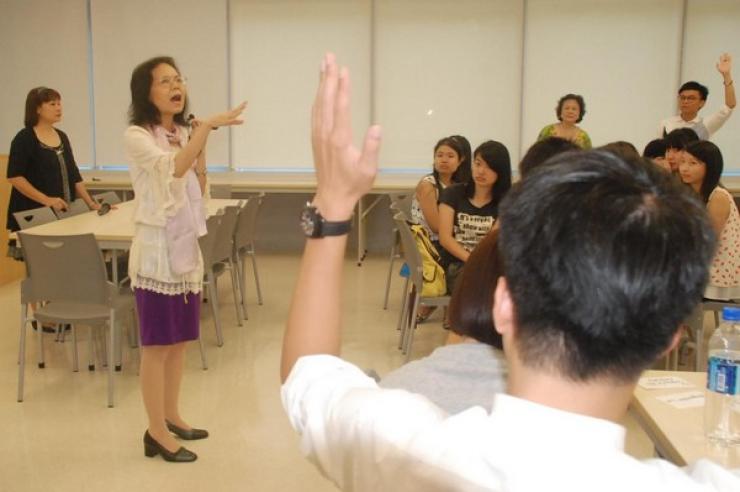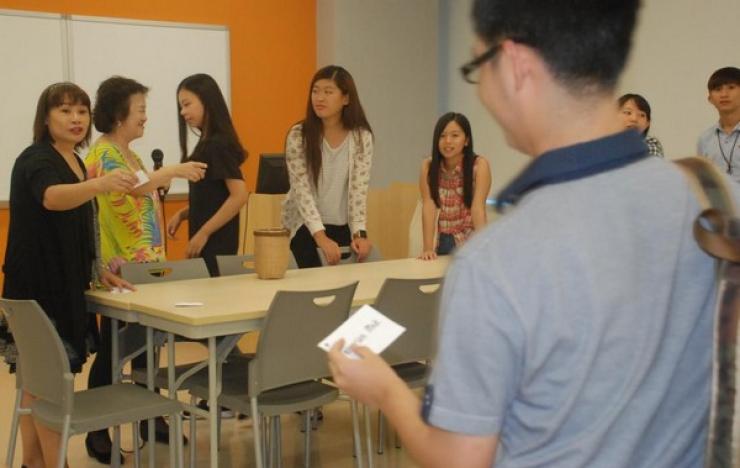 Professor Irene Chow (second from left), Head of Department of Management, gave a welcome speech to all the participants
Amy Wong and Mariana Chow (first and second from left), teachers of BBA-MGT Programme, formed groups by drawing lots. Wong Pui Shan (third from left) was meeting her mentor (who held the card)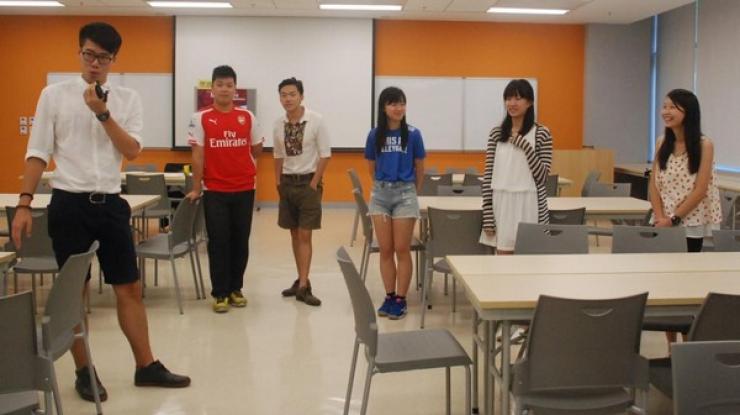 Mentors and mentees were introducing one another in front of all the participants. (From left) Ho Sung Chau (mentor), Kwok Tsz Lok (mentor), Tse Chun Yin (mentor), Tang Chun Yu, Lin Huamin, and Wong Kai Shuen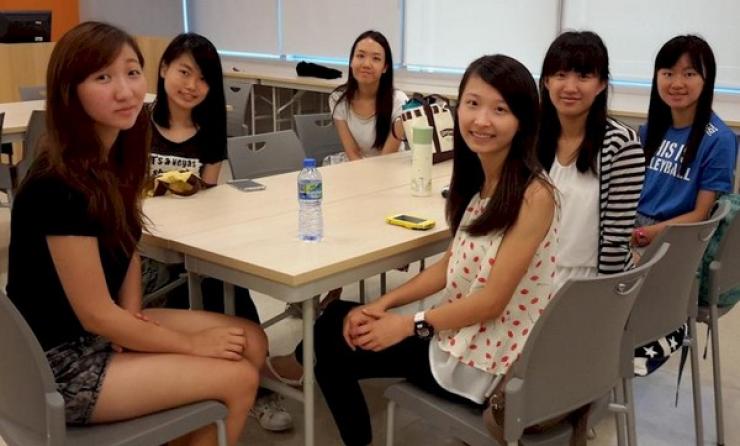 The HSSC alumni joined the ENMS as mentors to share their experience and tips on studying and working with our BBA-MGT students. (From left) Ma Hong Yi, Hung Po Yan, Choi Yuen Ching Gillian (mentor), Wong Kai Shuen, Lin Huamin, and Tang Chun Yu
motopress-ce-save-in-version:

2.0.3