HSMC Information Day 2016 (School of Business/ BBA Programme)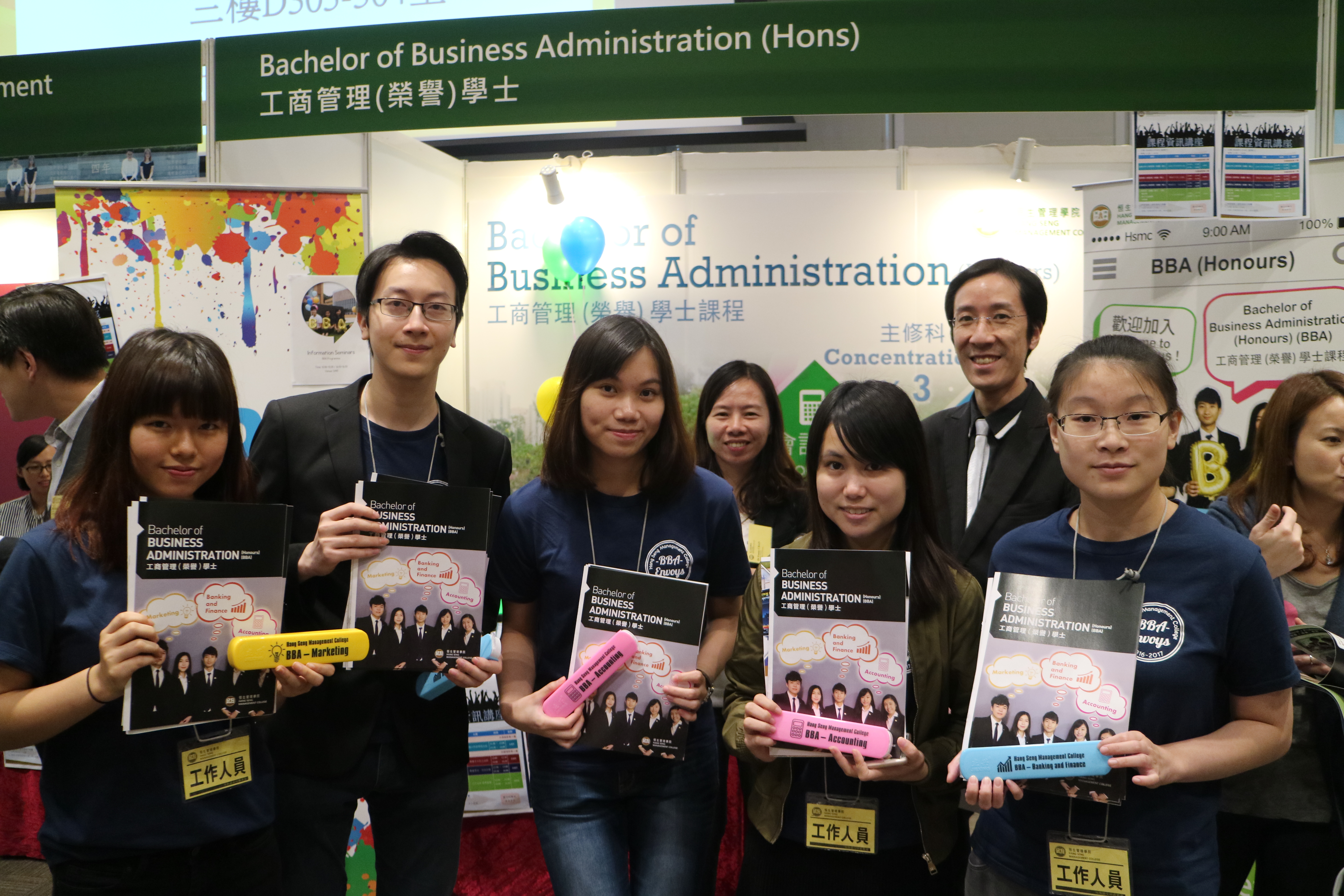 The HSMC Information Day 2016 was successfully held on 19 November 2016. Over 1200 prospective students and parents visited the College this year.
An information booth was set up and the BBA Programme Director, Dr Brossa Wong, and Associate Programme Director, Dr Felix Tang presented two information talks. They first introduced the programme structure and curriculum, overseas exchange and internship opportunities available to the students. After that, the BBA Envoys shared their learning experience in relation to their concentrations. There were great interactions between the participants and speakers throughout the seminars.
Visitors were delighted with the souvenirs presented by the BBA Programme.  They found the events informative and comprehensive.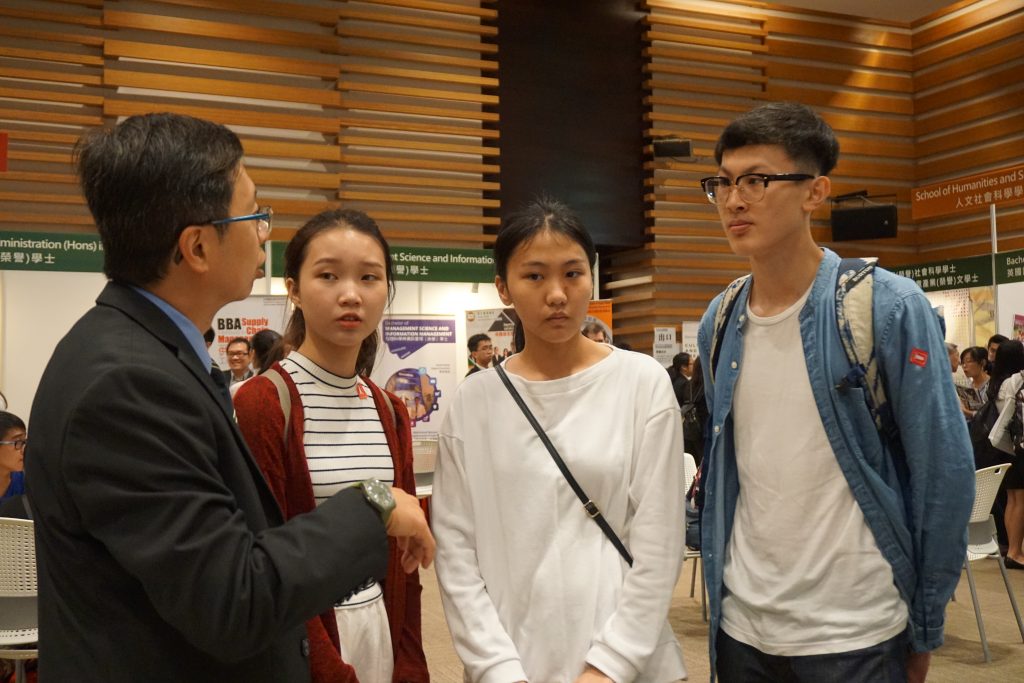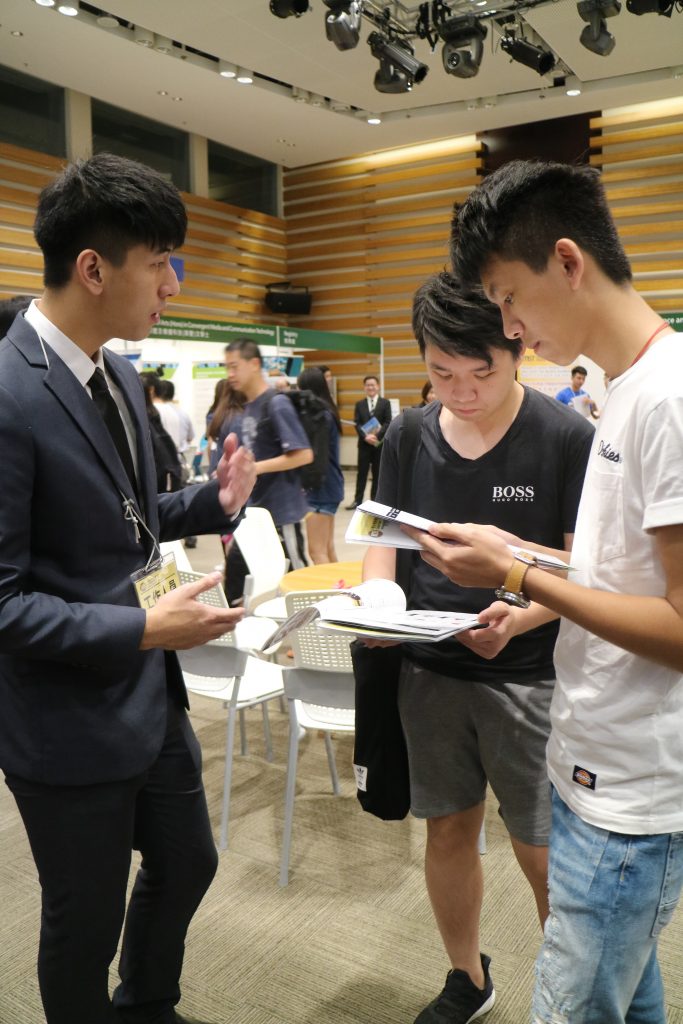 Teacher and student helper introduced BBA programme to prospective students and parents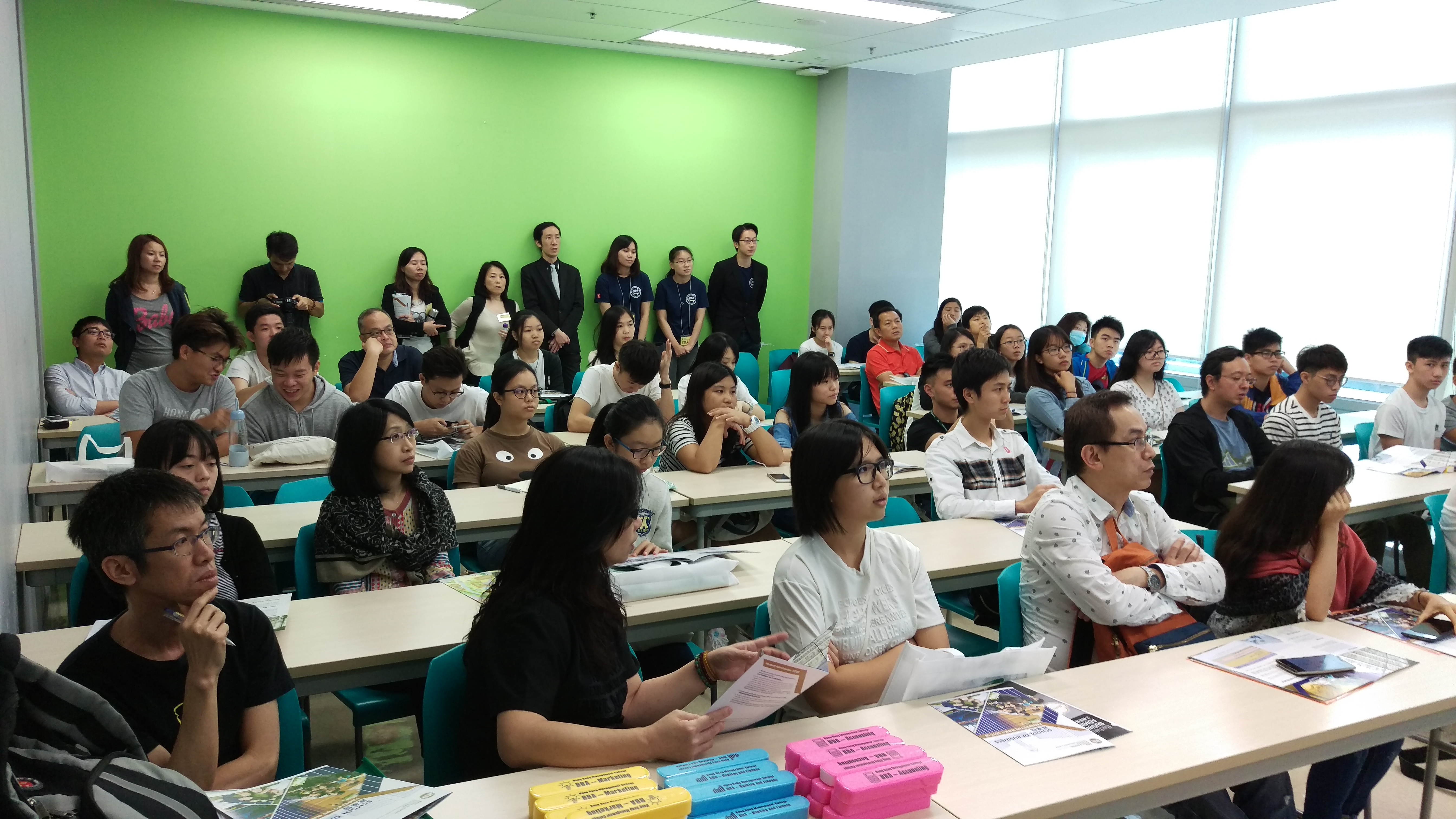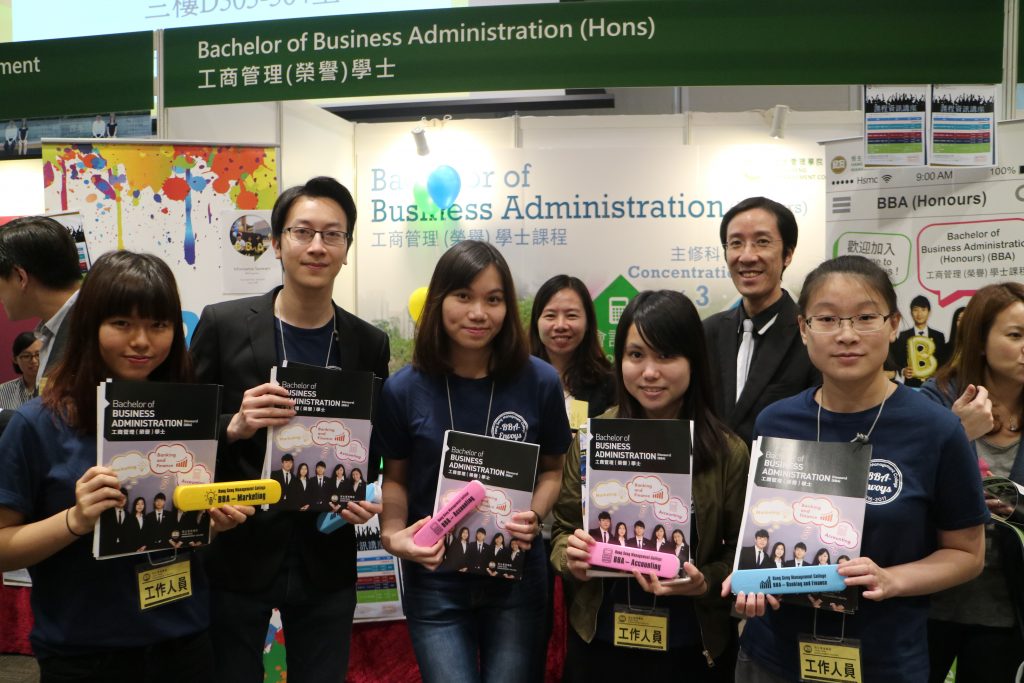 BBA Envoys and the souvenirs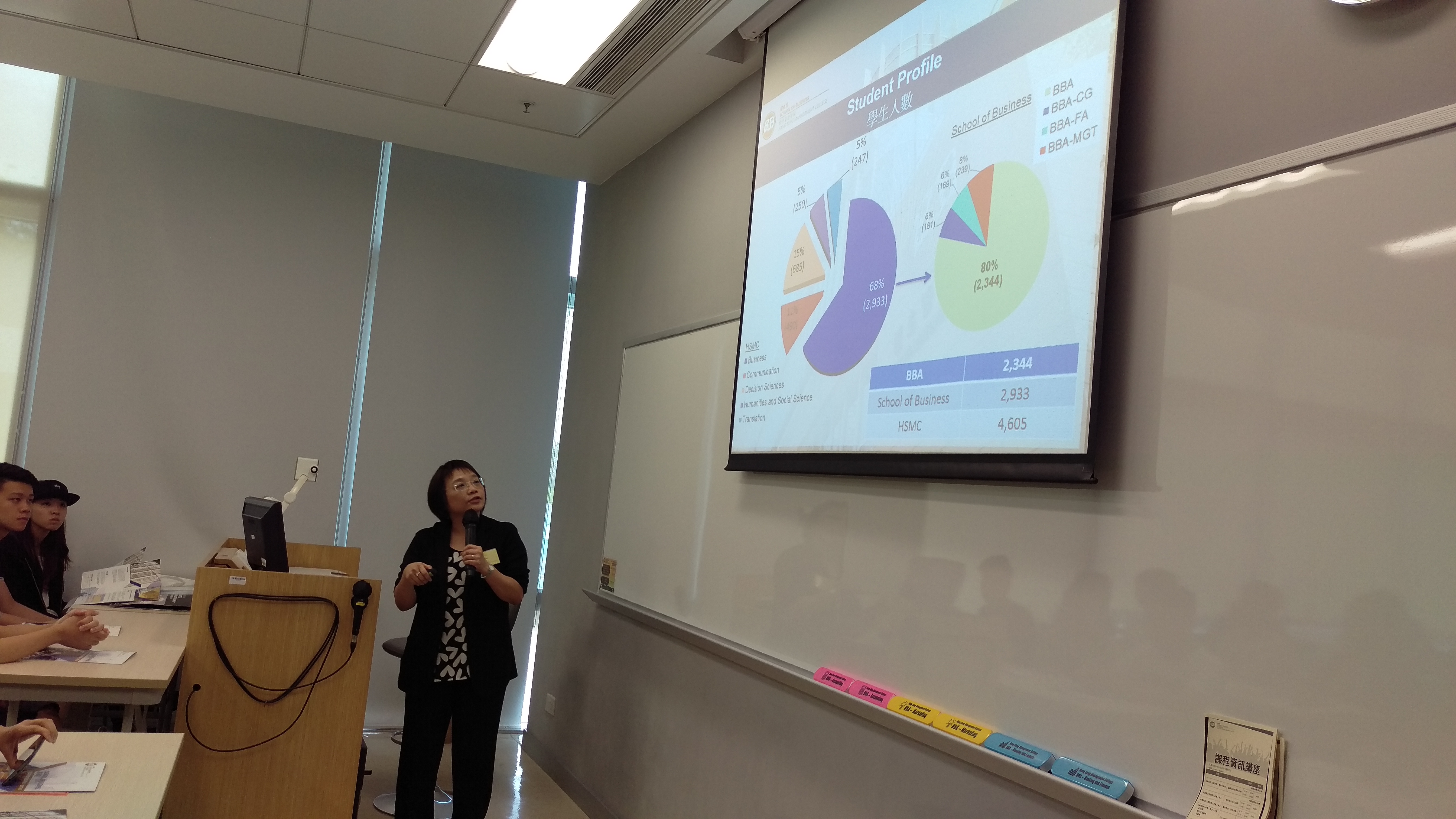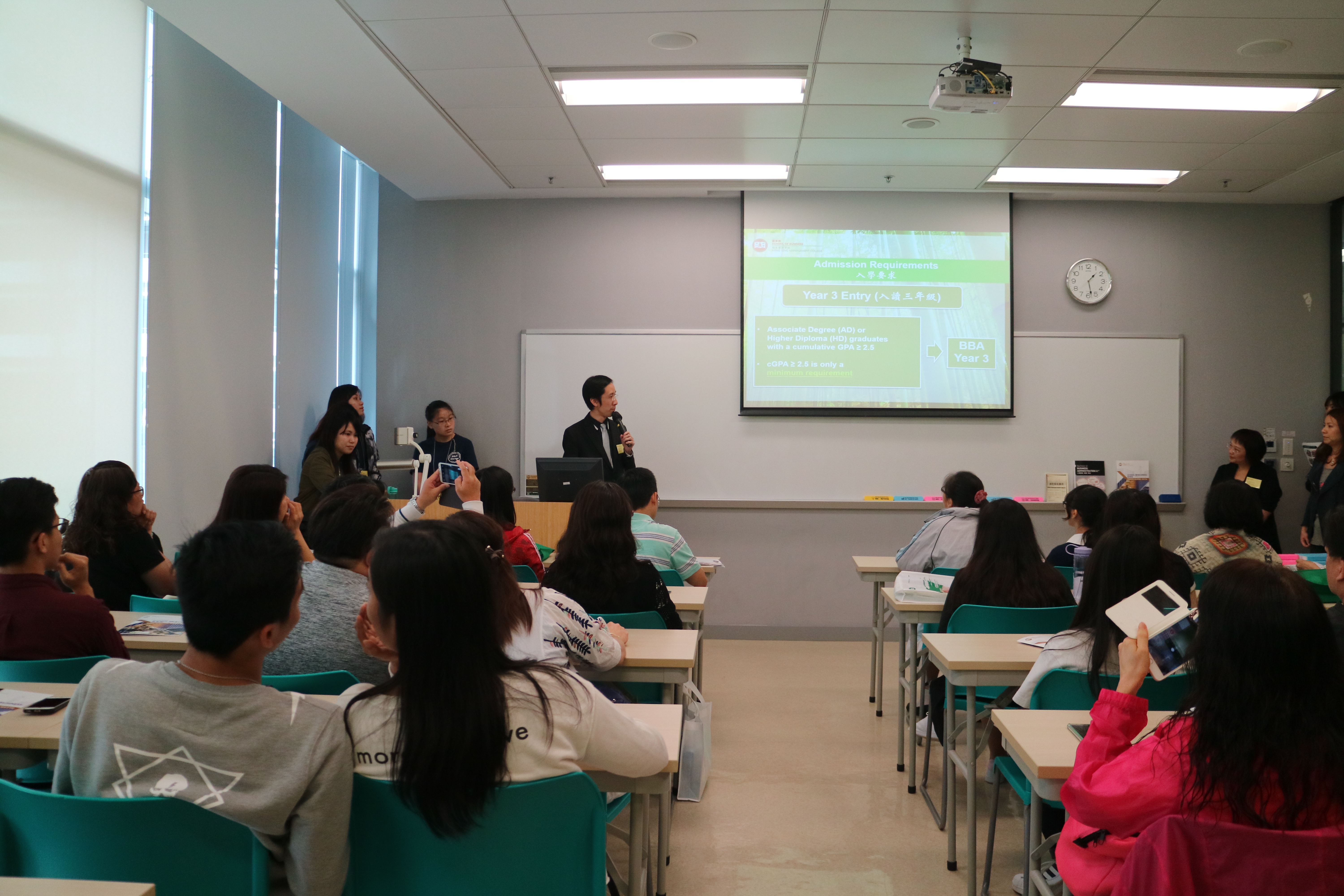 Information seminars presented by Dr Brossa Wong (Left), Director of BBA Programme, and Dr Felix Tang, Associate Director of BBA Programme 
motopress-ce-save-in-version:

2.0.3