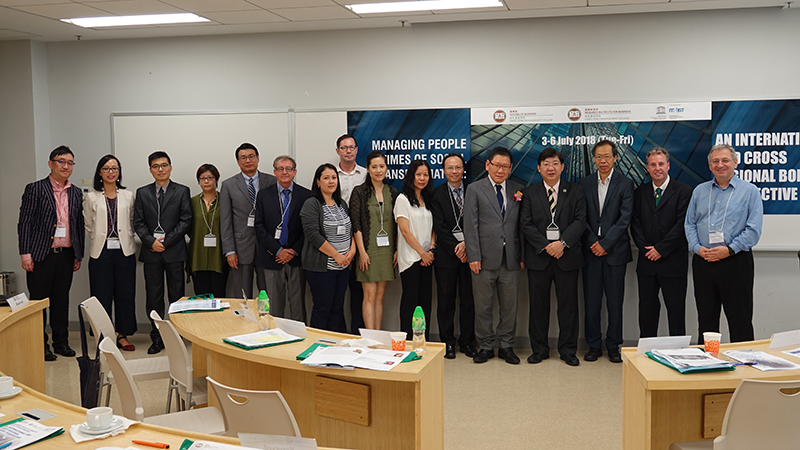 The first MOST School @ HSMC was held from 3 to 6 July 2018. This four-day workshop titled "Managing People in Times of Social Transformation: An International and Cross Regional Border Perspective" was co-organised by the School of Business and the Research Institute for Business, in association with the Management of Social Transformations (MOST) Programme of UNESCO. The workshop was a great success in terms of gathering academics, civil society leaders and government officials to exchange their views on managing people in social transformation.
A warm welcome by Prof Bradley Barnes, Dean of School of Business, was followed by an opening speech by President Simon S.M. Ho and a souvenir presentation by Provost Prof Gilbert Fong to the speakers and panellists, to thank them for their contributions.
Each day of the workshop consisted of presentations by distinguished local and overseas scholars as well as management experts on various MOST issues, including human capital development, living wage, social enterprise and work-life balance. The afternoon sessions began with a case study followed by a tri-partite discussion facilitated by several panels to encourage interdisciplinary exchange between the panellists, civil social leaders and the participants.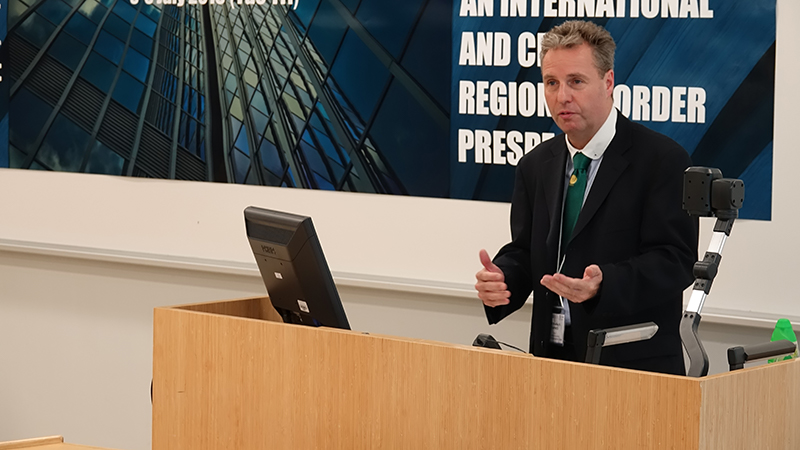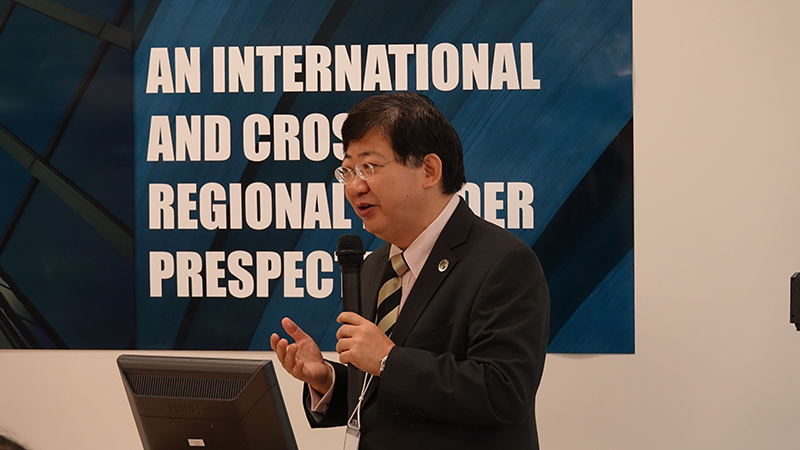 Prof Bradley R. Barnes, Dean of the School of Business, welcomed guests
President Simon S.M. Ho delivered the opening remarks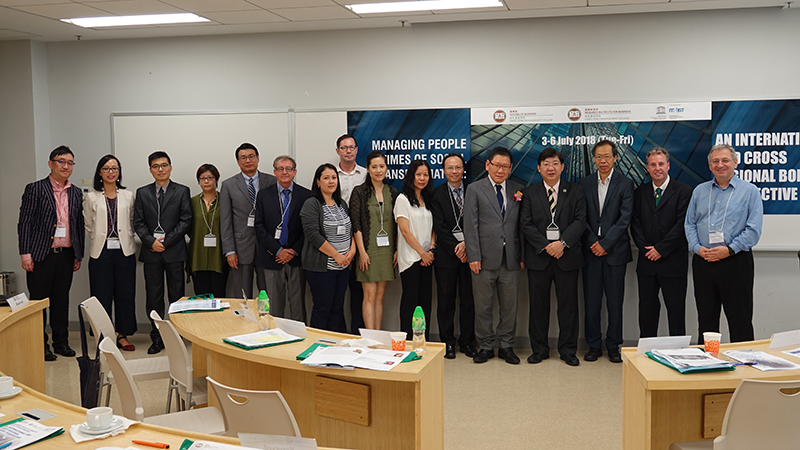 Group photo with speakers and panellists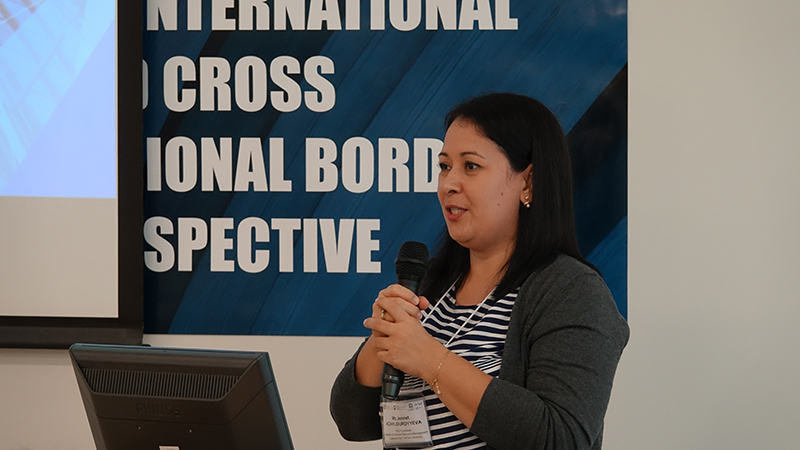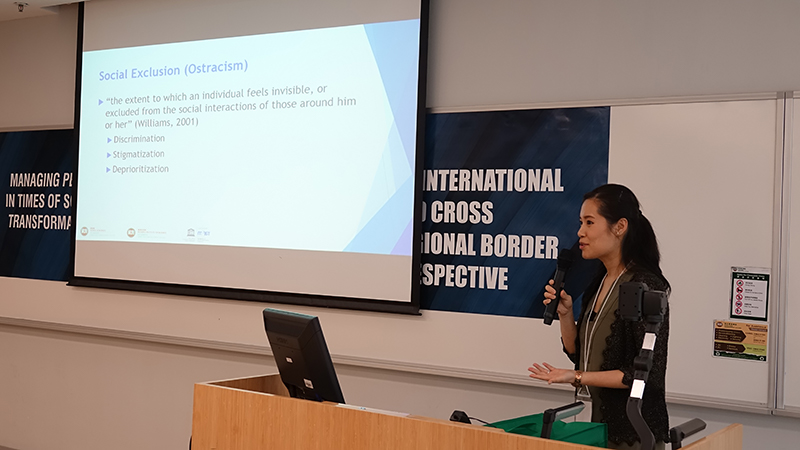 Ms Jennet Achyldurdyyeva, PHD Candidate at National Sun Yat-Sen University delivered her speech
Dr Amy Wang, Lecturer at HSMC, delivered her speech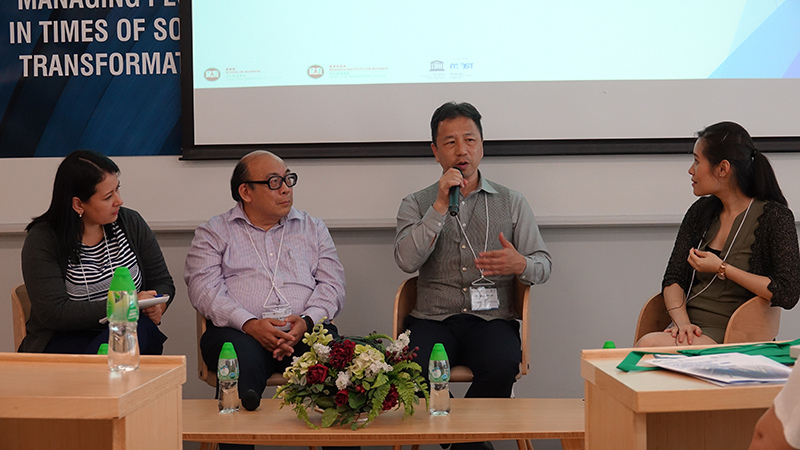 Discussion with Ms Jennet Achyldurdyyeva, Mr Philip Wong, Programme Director of Gifted Education Hub, Mr Martin Kwan, Chairperson of Lap Sing Educational Charity Funding Ltd, led by Dr Amy Wang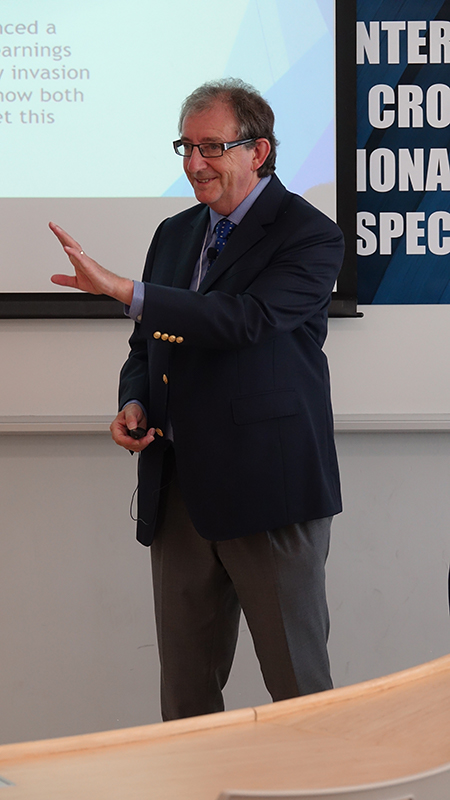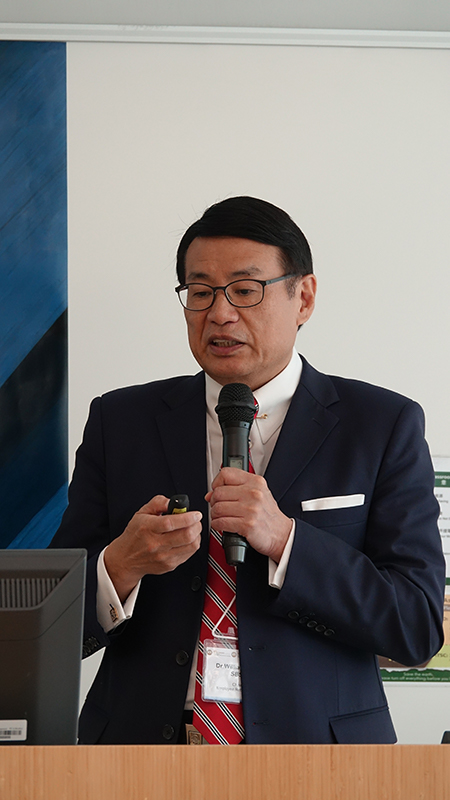 Prof Peter Prowse, Professor at Sheffield Hallam University, delivered his speech
Dr William Leung, Chairman of Employee Retraining Board, delivered his speech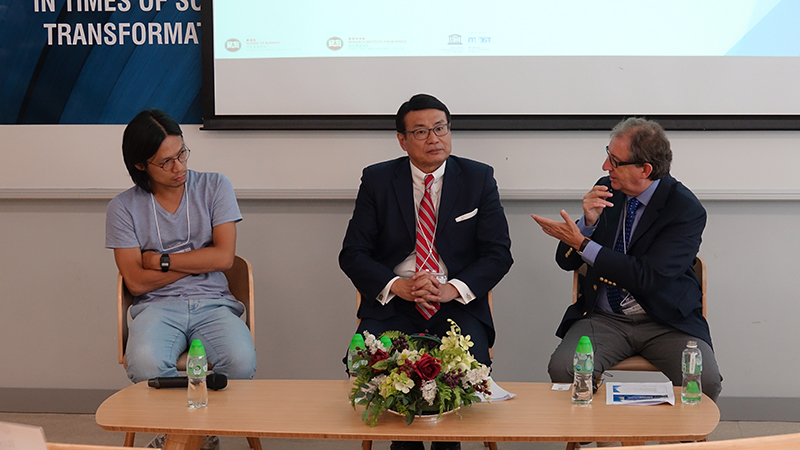 Tri-partite discussion led by Mr Niki Wong, Policy Research Officer of Oxfam, Dr William Leung and Prof Peter Prowse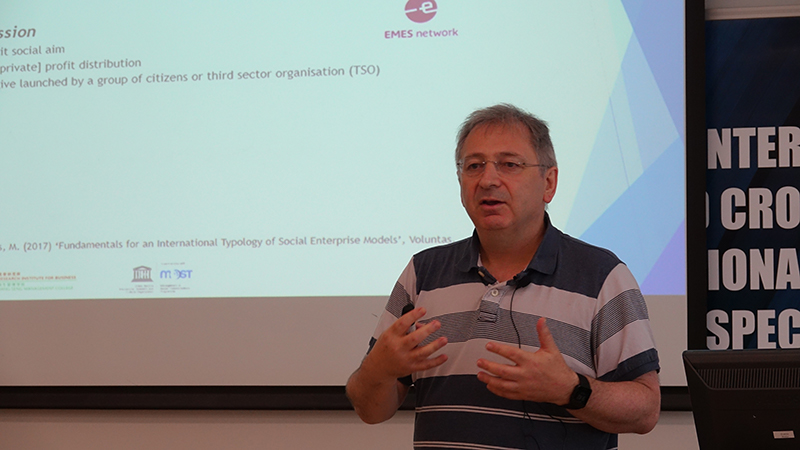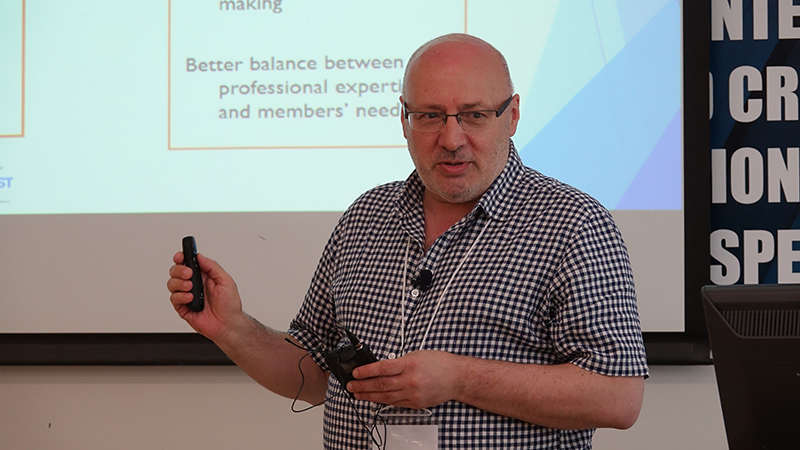 Prof Rory Ridley-Duff, Professor at Sheffield Hallam University, delivered his speech
Mr Thierry Weishaupt, China Operation General Manager of VYV Group, delivered his speech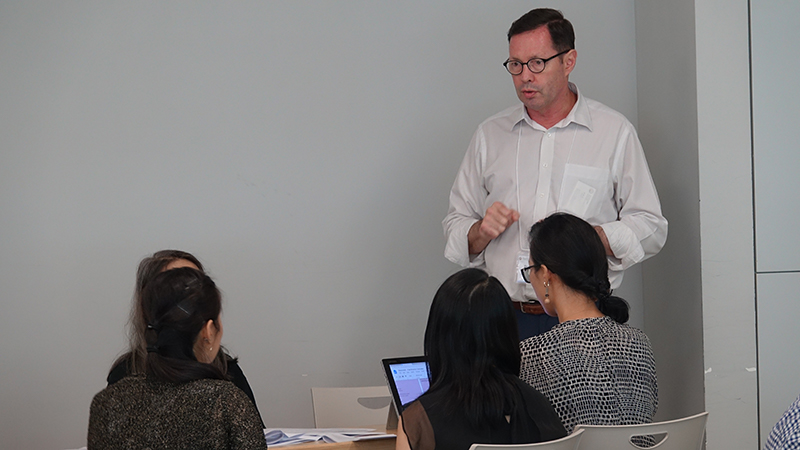 Dr Warren Linger, Founder of Certified Innovation Consulting and Training, led the group discussion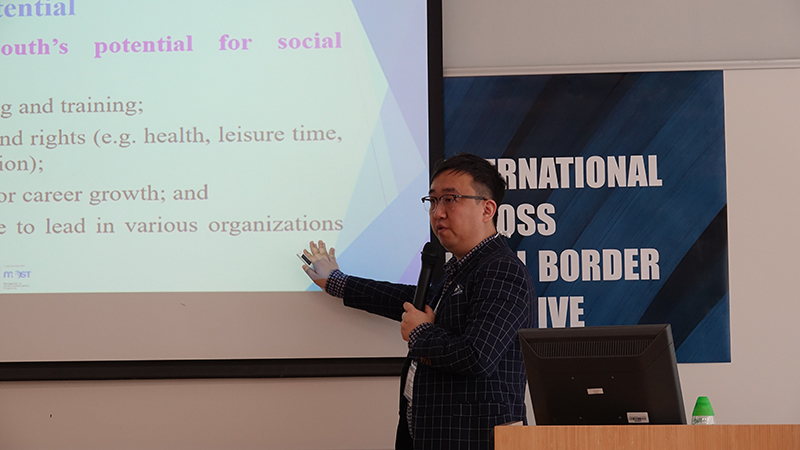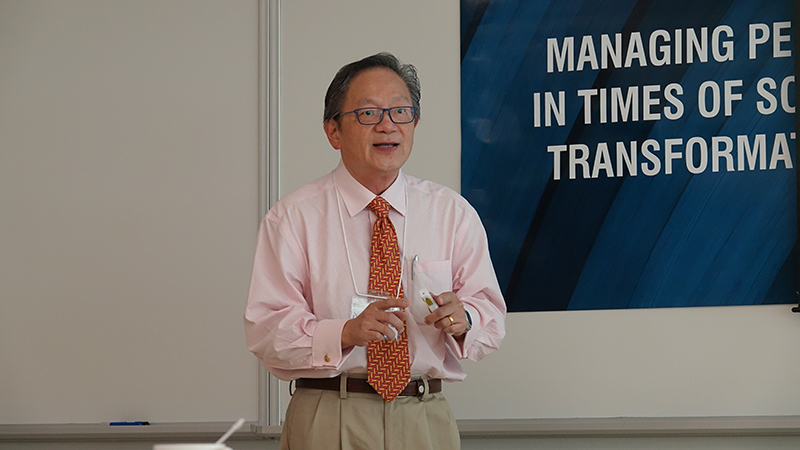 Dr Lawrence Lei, Assistant Professor at HSMC, delivered his speech
Dr David Chui, Associate Professor at HSMC, delivered his speech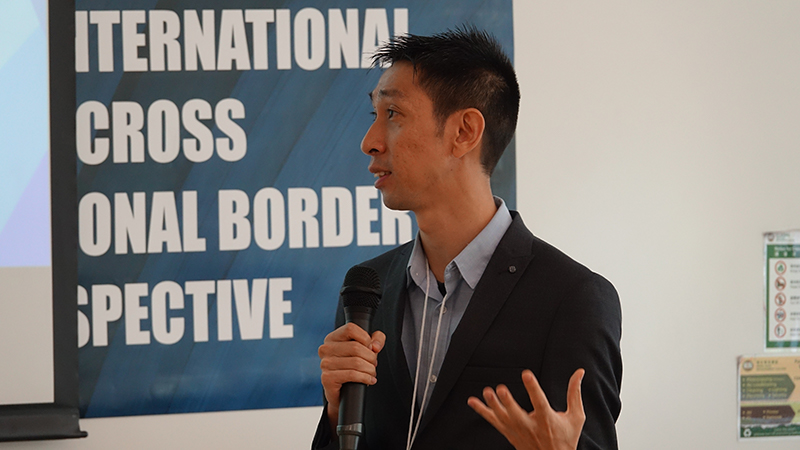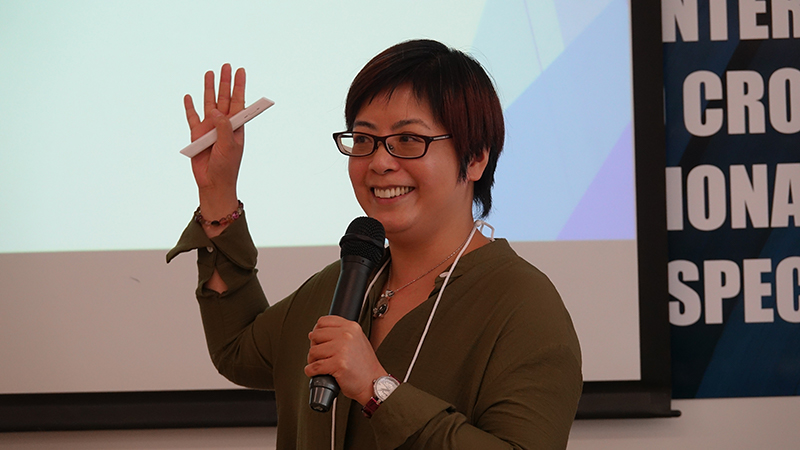 Mr Peace Wong, Chief Officer of the Hong Kong Council of Social Service delivered his speech
Dr Eva Hung, Associate Professor at HSMC, delivered her speech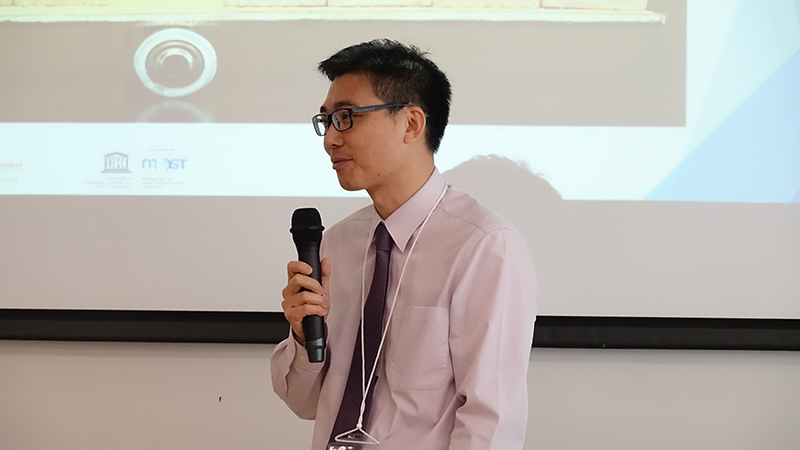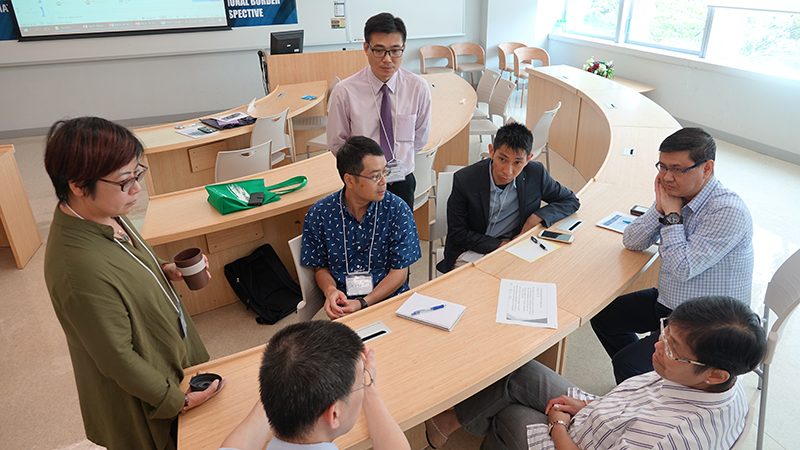 Dr Dacon Dai, Counsellor at HSMC, delivered his speech
Dr Eva Hung and Dr Dacon Dai led the group discussion
motopress-ce-save-in-version:

2.0.3