Personal Finance Ambassador Programme 2021/22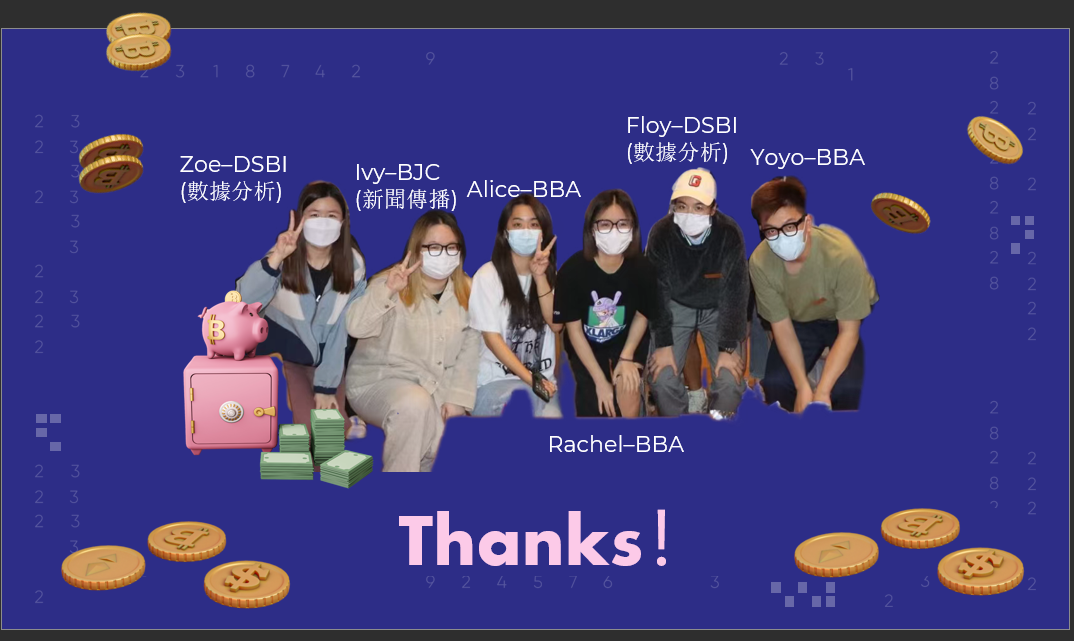 HSUHK team won the Bronze Award in "Excellent Financial Education Project", Personal Finance Ambassador Programme 2021/22
In the capacity of the competition advisor, the Department of Economics and Finance would like to share the following encouraging news.
Six students from the School of Business, School of Communication and School of Mathematics, Statistics and Insurance, including BBA-FB (TAN Ren; LIU Yuxiao), BBA-PA (WANG Yuxuan), BJC-CC (ZHANG Jia Nan), and DSBI (CHEN Ruohan; LAM Wai Ting), won the Bronze award in the "Excellent Financial Education Project", Personal Finance Ambassador Programme 2021/22 co-organised by the Hong Kong Exchanges and Clearing, Investor and Financial Education Council, and St James' Settlement. The theme for this year is "Digital Personal Finance".
Our student team "Money made money" stood out among many other tertiary teams and was shortlisted as one of the best final 6 teams to present at the online Ambassador Award Ceremony in the morning of 15 Jan 2022. The team was one of the teams winning the Bronze Trophy Awards and receiving a $5,000 cash prize.
Last October, after receiving "digital finance" training to qualify as "Personal Finance Ambassadors", our team developed a series of online and offline activities to educate other HSU students about key concepts in financial management. Their creativity and adaptability were recognized by the organizers and worthy of the Bronze Trophy.
Well done and congratulations to the team!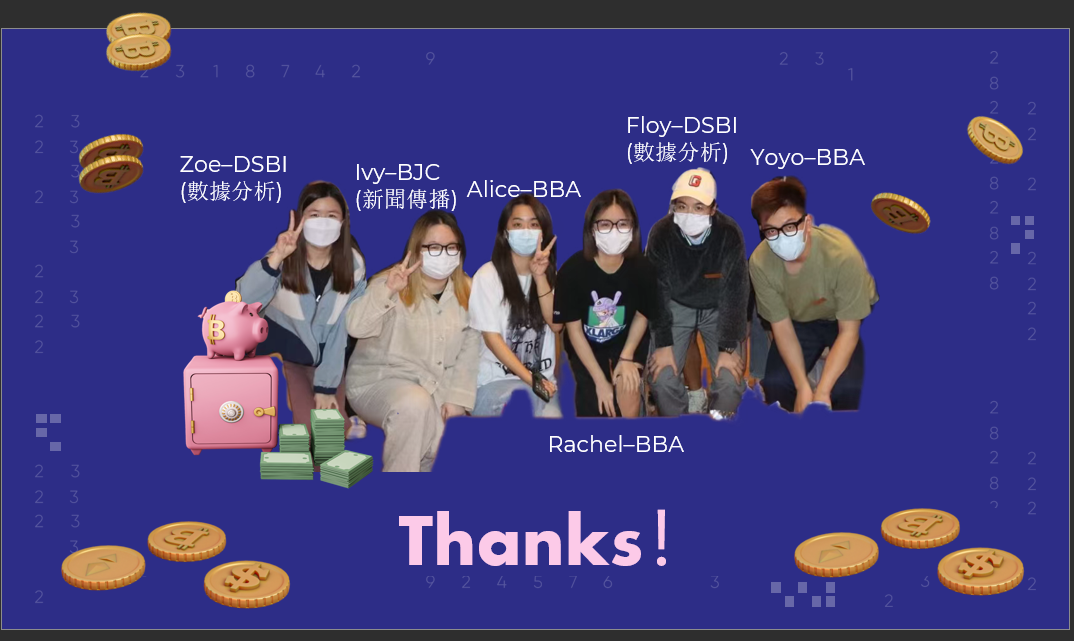 Redirect URL:

event_date:

sign_up_url:

organised_by:

speaker:

com: