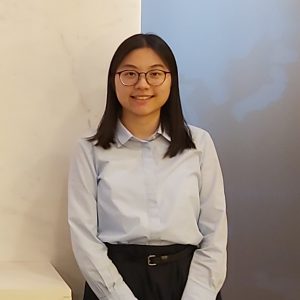 SO Bo Ki, Boky
BBA-ACC
2021 Graduate
Associate Corporate Services, PwC
Boky was honoured and pride to witness the approval of HSMC to be named as HSUHK. During these four years, she actively participated in business competitions and internships. Being interns in different accounting firms enriched her professional knowledge and interpersonal skills. Subsequently, She worked in the Corporate Services Department of PwC, one of the Big 4 International Accounting Firms.
In Year 1, Boky won the HKICS Corporate Governance Competition. Special thanks to Chris and Amy for their professional advice, which enabled her team to win this Championship.
Moreover, the small class teaching in HSUHK inspired her a lot. She would like to express her sincere gratitude to Joey, Amy, Chris, Eden, Lisa, Betty, Shirley, and other lecturers for their excellent teaching and guidance during her HSUHK life! To achieve her desire as a professional accountant, she plans to attempt the HKICPA QP exam.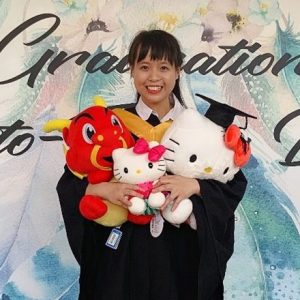 CHAN Kit Wai, Kitty
BBA-ACC
2019 Graduate
Tax Associate, Ernst & Young
Being an HSUHKer, Kitty found the University provide her a myriad of opportunities, including internships and exchanges, which broaden her horizons as well as enrich her business knowledge. She worked as an intern at the Financial Control Department of The Bank of East Asia in London in Year 3 summer, giving her more confidence and enhancing her communication skills.
She graduated in 2019 with accounting concentration and is currently working at Ernst & Young as a Tax Associate in the APAC regional team, who coordinates with worldwide countries' team members. She has started to attempt the QP exam under the 2019 Early-Bird Programme and aims to become a Certified Public Accountant in the near future. She would also like to thank all the professors and teachers who helped her along the way. She will never forget their hard work and inculcation, as well as the people who guided and supported her throughout the study at HSUHK. She was thankful to have professors who listened to her trouble patiently and provided valuable advice which was helpful when deciding her career path.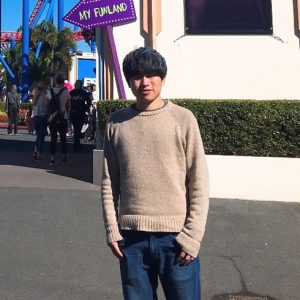 HO Keung Chun, Kenny
BBA-ACC 2019 Graduate
Tax Associate, PwC
Even though Kenny is an accounting major student, he has tried a lot of jobs from different industries to find out what he really wants to go with the path in the future. Thanks to the Student Affairs Office, he interned at several overseas organisations during summer, for example, a financial institution in Singapore, HKETO in Berlin, and a company in Australia. He has also worked as an audit intern in PwC as well and he thought that he would become an auditor, just like many accounting students. However, a twisted point, the Tax Debate Competition by TIHK, changed his mind. During the competition, HSUHK professors were very caring and supportive. After going deeper into this aspect, he changed his application from "assurance" to "taxation" with PwC. With QP scholarships from HKICPA, Kenny's goal is not only to become a qualified CPA, but also to keep going with his profession in the taxation field.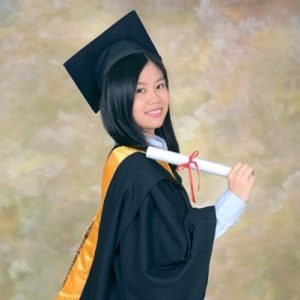 CHUNG Hiu Nam, Jessica
BBA-ACC 2019 Graduate
Assurance Associate Associate, PwC
After graduating from HKHSU, Jessica has joined PwC, one of the Big Four Accountant Firms, as an Assurance Associate.
Jessica enjoyed the internship programmes in different industries during the summer vacations in her university life. Those opportunities allow her to understand the cultures and real-life practices of different firms. In 2018 summer, Jessica worked as an intern in the PwC assurance team. The knowledge, skills she acquired had helped her to fit in the big family after her graduation. PwC has not only provided Jessica opportunities to work under engagement of different companies in both Hong Kong and the Mainland, but it has also continuously provided resources and trainings for Jessica to attempt the HKICPA QP Exam.
Jessica is very grateful to have the support from HSUHK and PwC in the professional exams, and aims to become a qualified accountant in the future.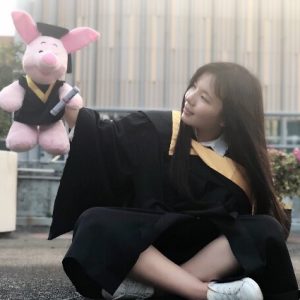 WANG Zijie, Twinkle
BBA-ACC 2018 Graduate
Staff Accountant, Ernst & Young
Twinkle Wang was awarded the Hong Kong Institute of CPAs Scholarship in 2018 which marked a good beginning during her career path. After graduated in 2018 with accounting concentration, she entered one of the international audit firms, Ernst & Young, as a staff accountant. Becoming an auditor gives her the opportunity to work in a dynamic and stimulating environment to help build more trust in society and the business world.
Twinkle is grateful for meeting a group of excellent and passionate teachers in HSUHK. She suggests fellow students at HSUHK make good use of the University's resources and actively take part in both internal and external activities to explore their potentials.