Seminar on PhD Supervision by the University of Kent, UK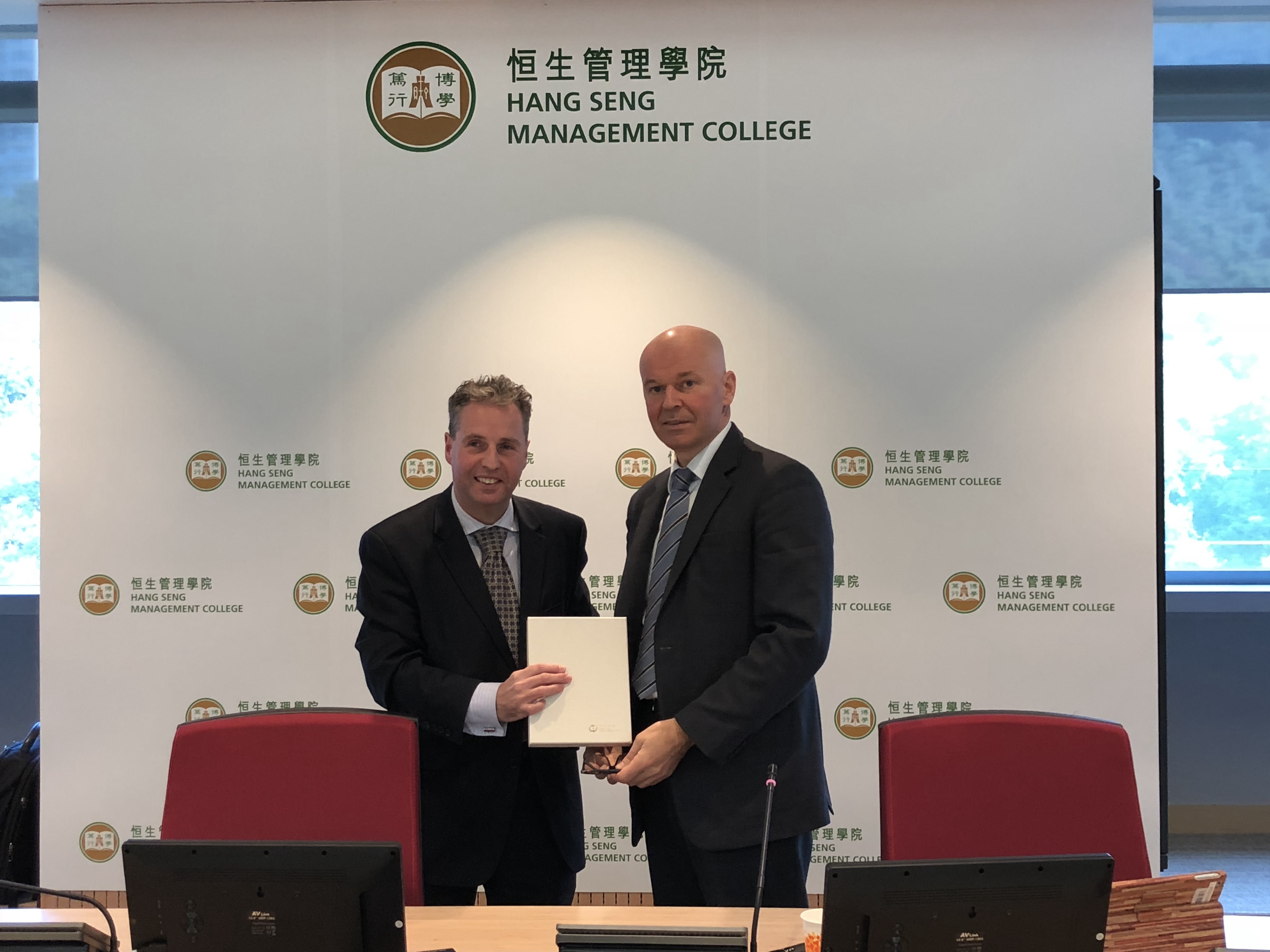 The School of Business was honoured to have Prof Roman Matousek, Professor of Banking and Finance and Deputy Director at Kent Business School (KBS), to deliver a seminar on PhD supervision to the School members on 19 December 2017 (Tuesday). The seminar attracted over 20 academic staff.
Prof Matousek gave an overview of the KBS and introduced its postgraduate programmes to the audience. Possibilities of joint postgraduate programmes and co-supervision of the PhD students were explored.  Participants actively involved in the Q&A session and were interested to know more about the coursework requirements of the joint programmes. The seminar ended with a souvenir presentation.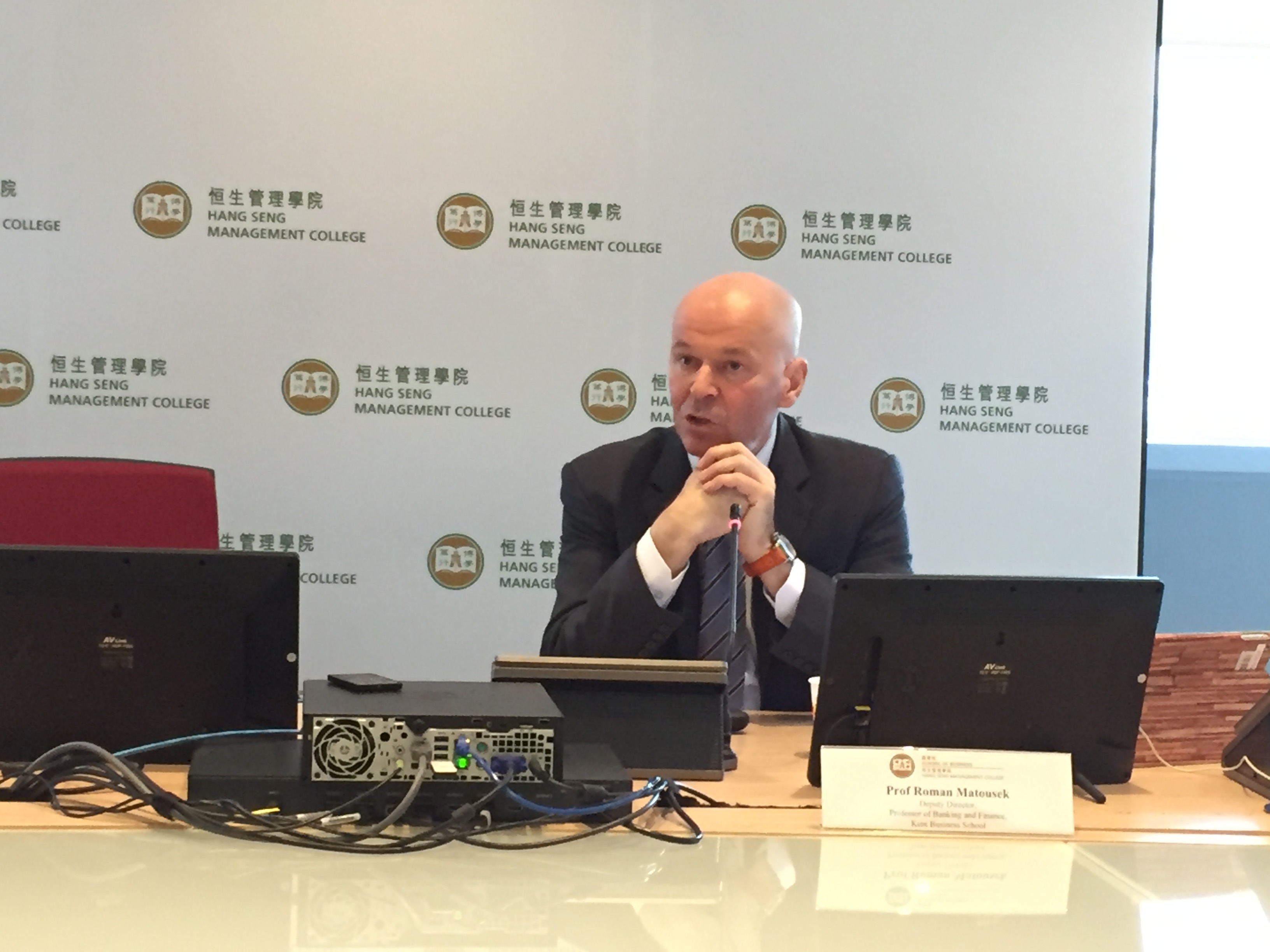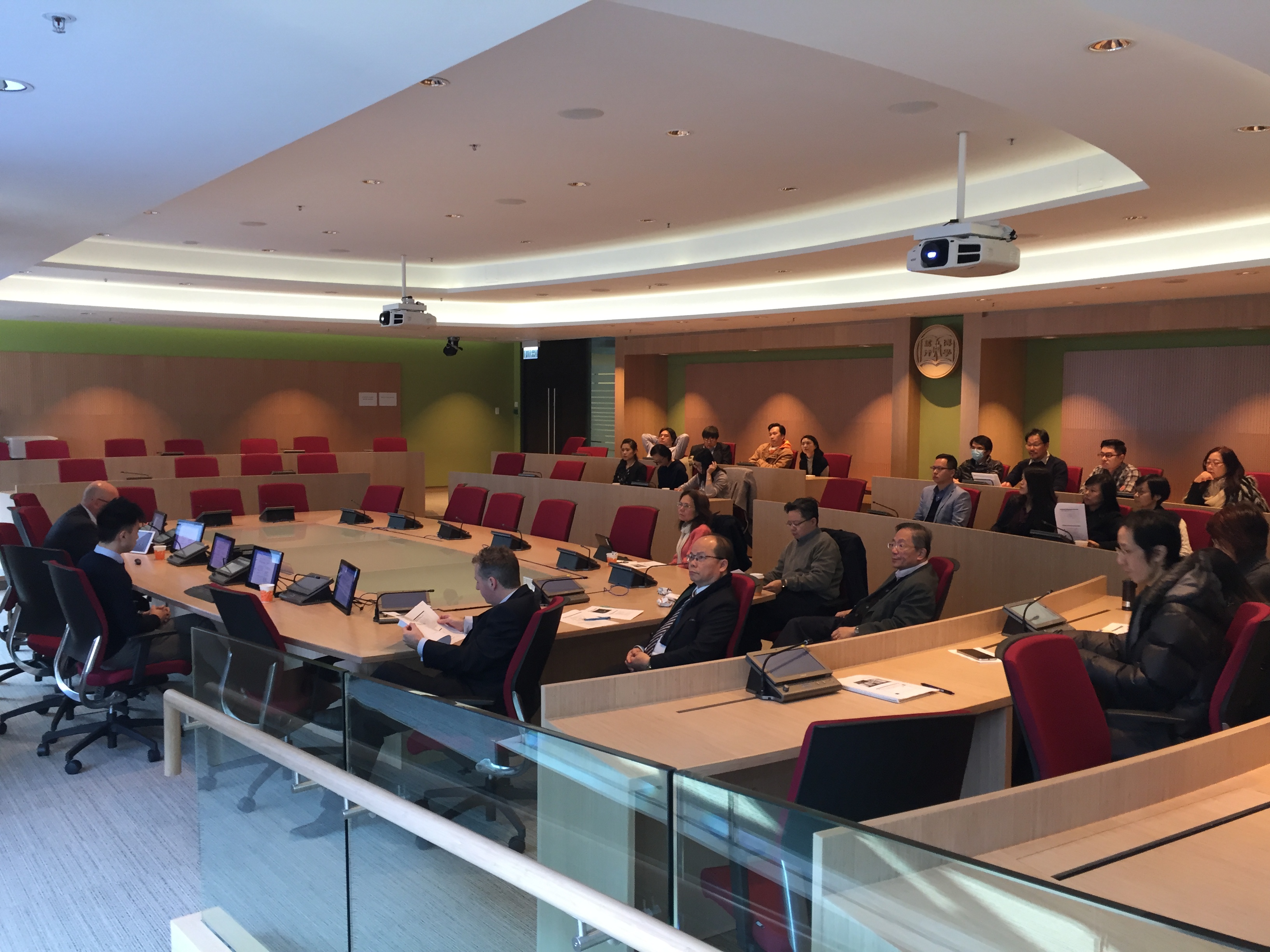 Prof Matousek introduced the Kent Business School
Academic staff attending the seminar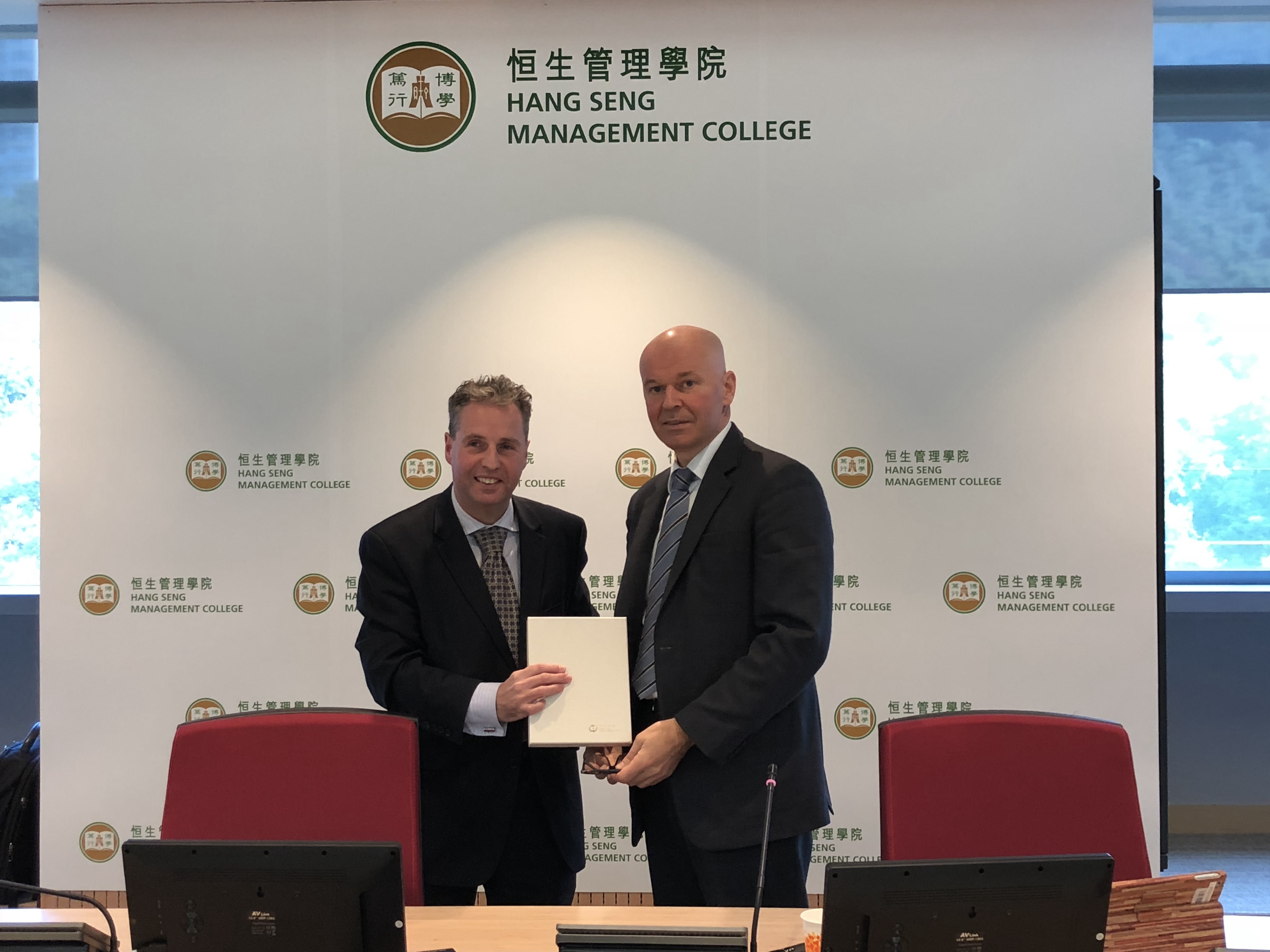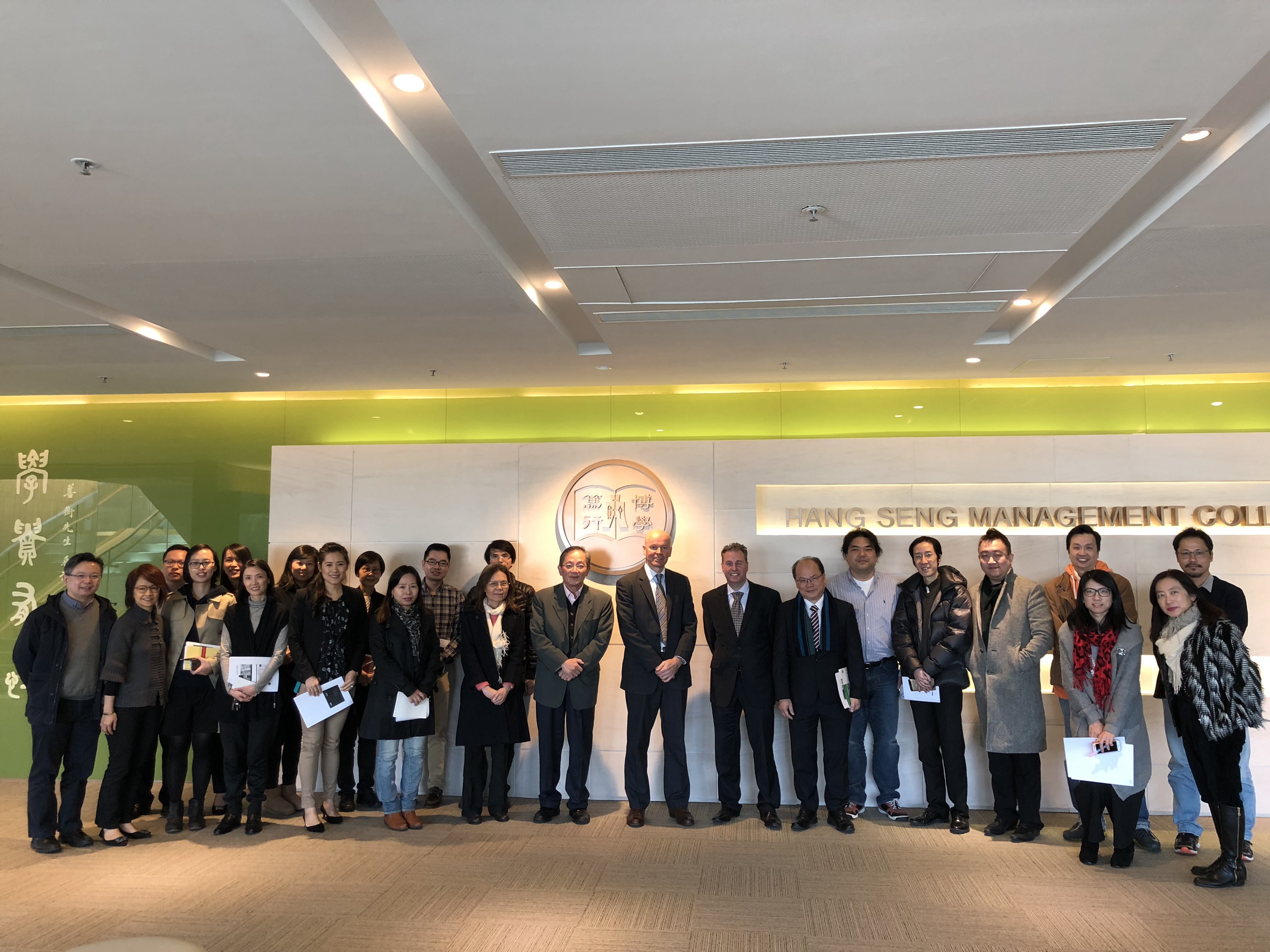 Prof Barnes, Dean of School of Business,
presented souvenir to the speaker
motopress-ce-save-in-version:

2.0.3