The 8th World Business Ethics Forum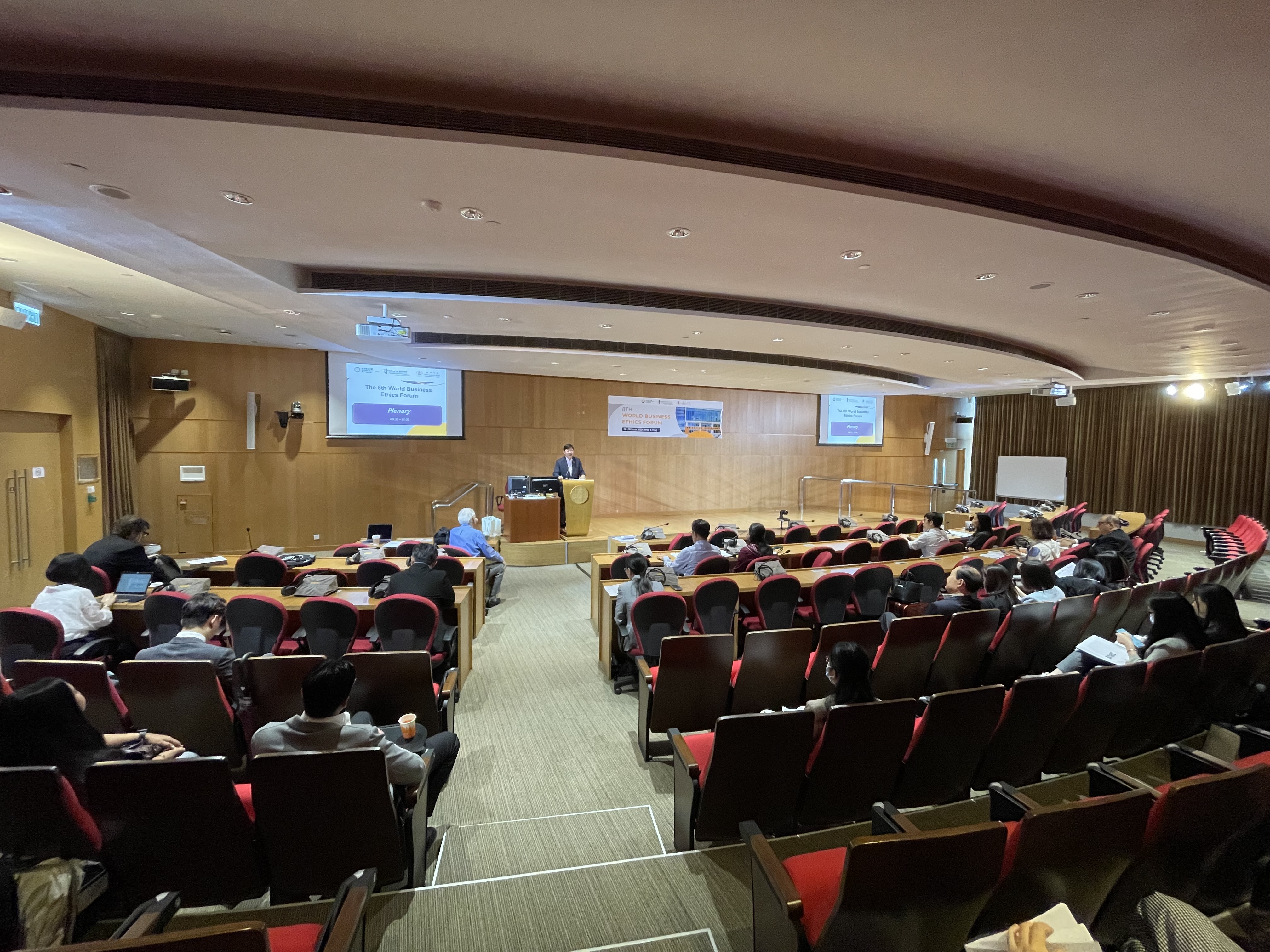 The 8th World Business Ethics Forum (WBEF) was held on 14-15 June 2023 at the Hang Seng University of Hong Kong. The theme of the forum was "Emerging from Crisis through Socially Responsible and Ethical Business", and it provided a platform for academics and practitioners from around the world to exchange ideas and discuss emerging issues in the field of business ethics.
The forum received an overwhelming response, with 25 research papers presented by the attendees. We expressed our gratitude to all participants for their valuable contributions and for bringing their papers to the forum.
The forum also featured a distinguished panel of guest speakers who shared their insights and experiences on various aspects of socially responsible and ethical business practices. We extended special applauses to Prof. John Fraedrich, Prof. Carl Rhodes, Ms. Akiko Takahashi, Dr. Ricky Szeto, Dr. Michael Wu, Mr. Terence Lay, Mr. Simeon Cheng, Prof. Erwin Huang, Dr. Thomas Tang, Ms. Natalie Chan, Mr. Chua Hoi Wai, and Ms. Virginia Wilson for their fruitful sharing.
The forum covered a wide range of topics related to socially responsible and ethical business practices, including managing ethically under COVID-19 and other disruptive contexts, ESG, sustainability, CSV, CSR, values-based approaches to corporate management, ethical leadership, ethical reasoning, and ethical decision-making. Other topics included institutional safeguards, contemporary ethical challenges in marketing, accounting, economics, and finance, HRM, and supply chain management ethics.
One of the highlights of the forum was the announcement of the Best Paper Award, which went to the paper titled "The Impacts of Work-From-Home Goal Alignment on Employee Well-Being and Turnover Intentions: The Mediating Role of Work Engagement", presented by Dr. Ada Wong from Singapore University of Social Sciences and Professor Francis Cheung from Lingnan University. The award is a recognition of the authors' efforts and contributions to the field of business ethics.
President Ho welcoming participants to the 8th World Business Ethics Forum with his opening remarks.
Keynote speakers Prof. Carl Rhodes and Ms Akiko Takahashi sharing their insights on socially responsible and ethical business practices at the forum.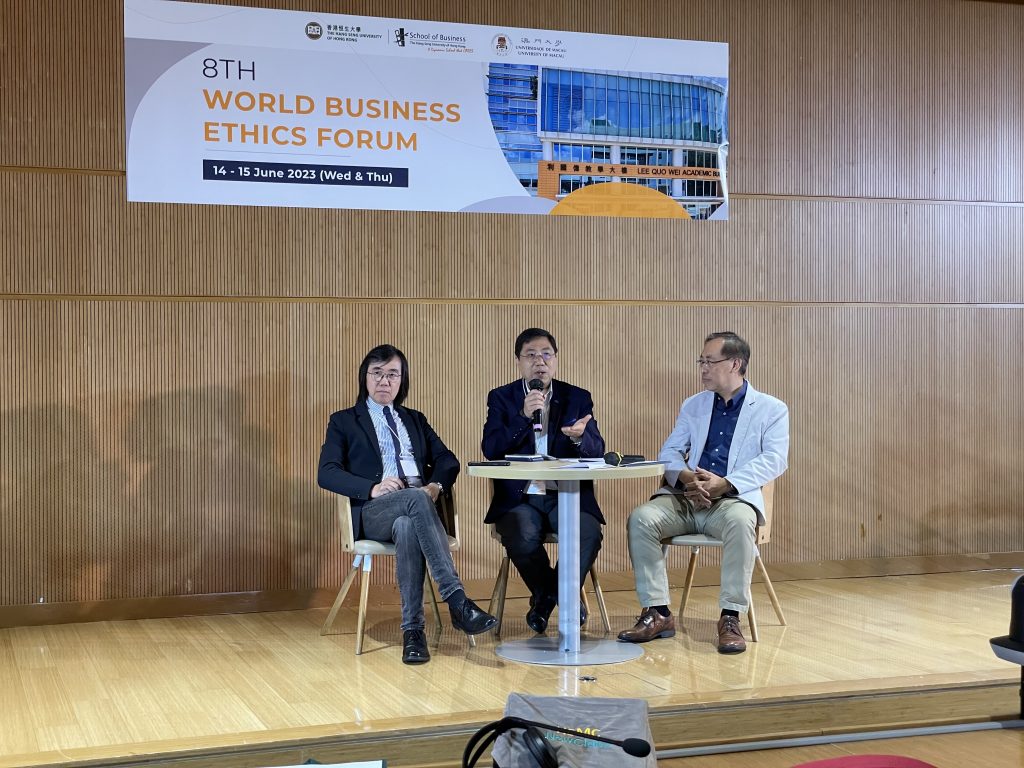 "Dr. Ricky Szeto (left) and Dr. Michael Wu (middle) participated in the ESG practitioner session, facilitated by Prof. Louis Cheng (right)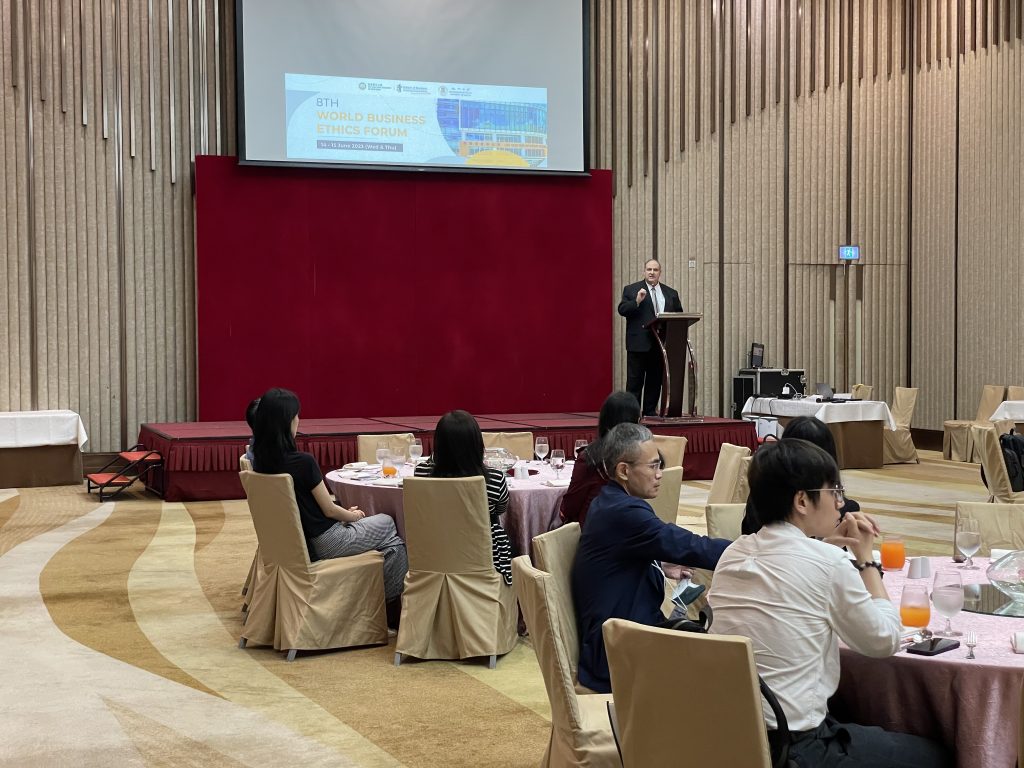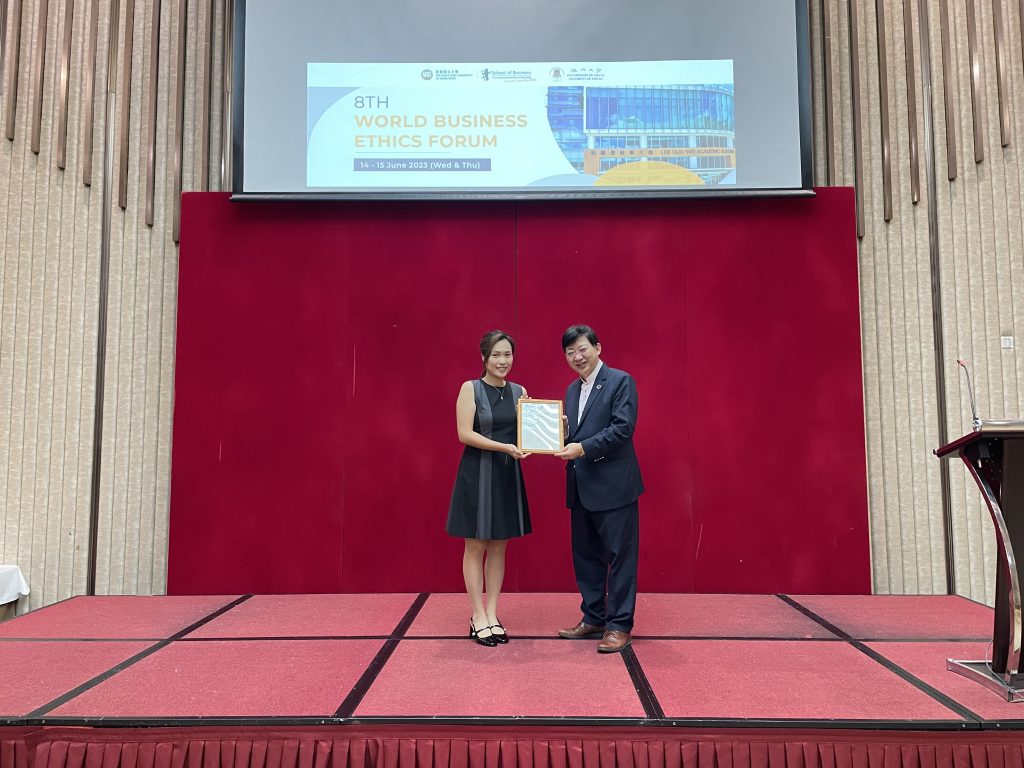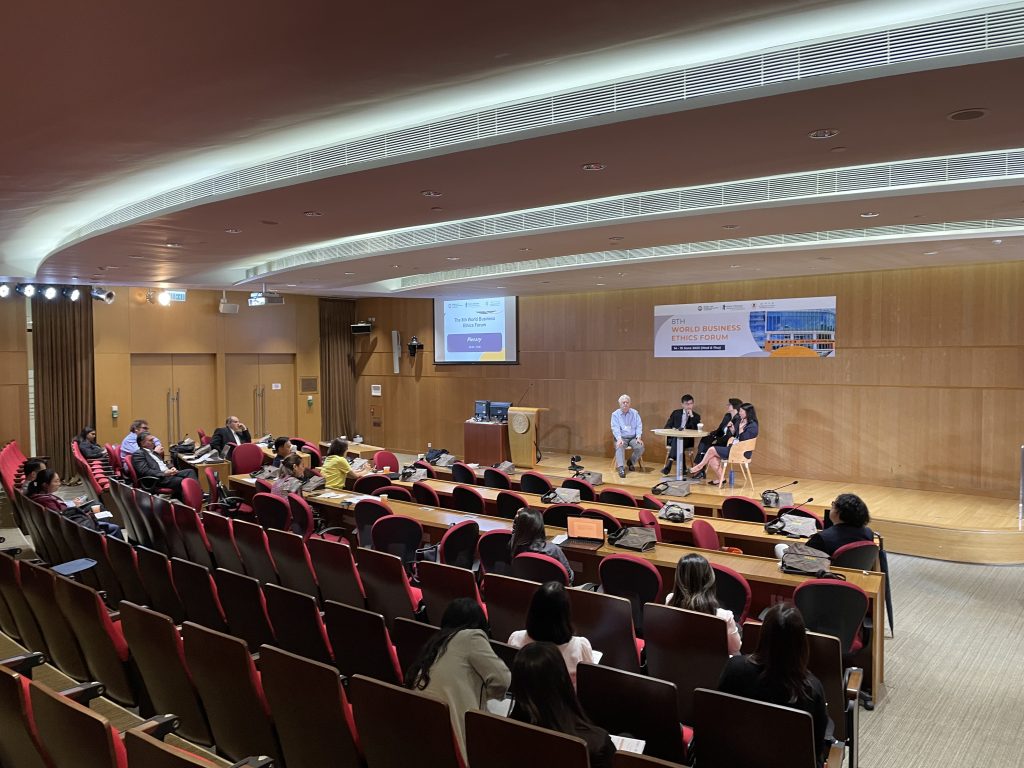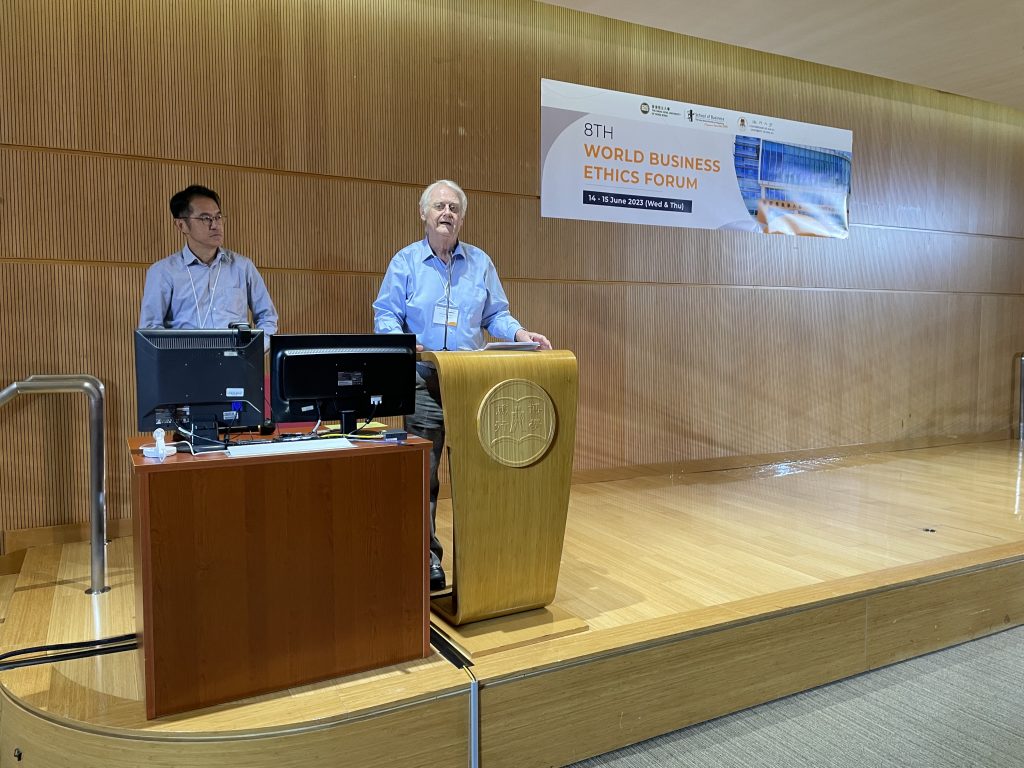 Redirect URL:

event_date:

20230614

sign_up_url:

organised_by:

speaker:

com: