Women in Professions Seminar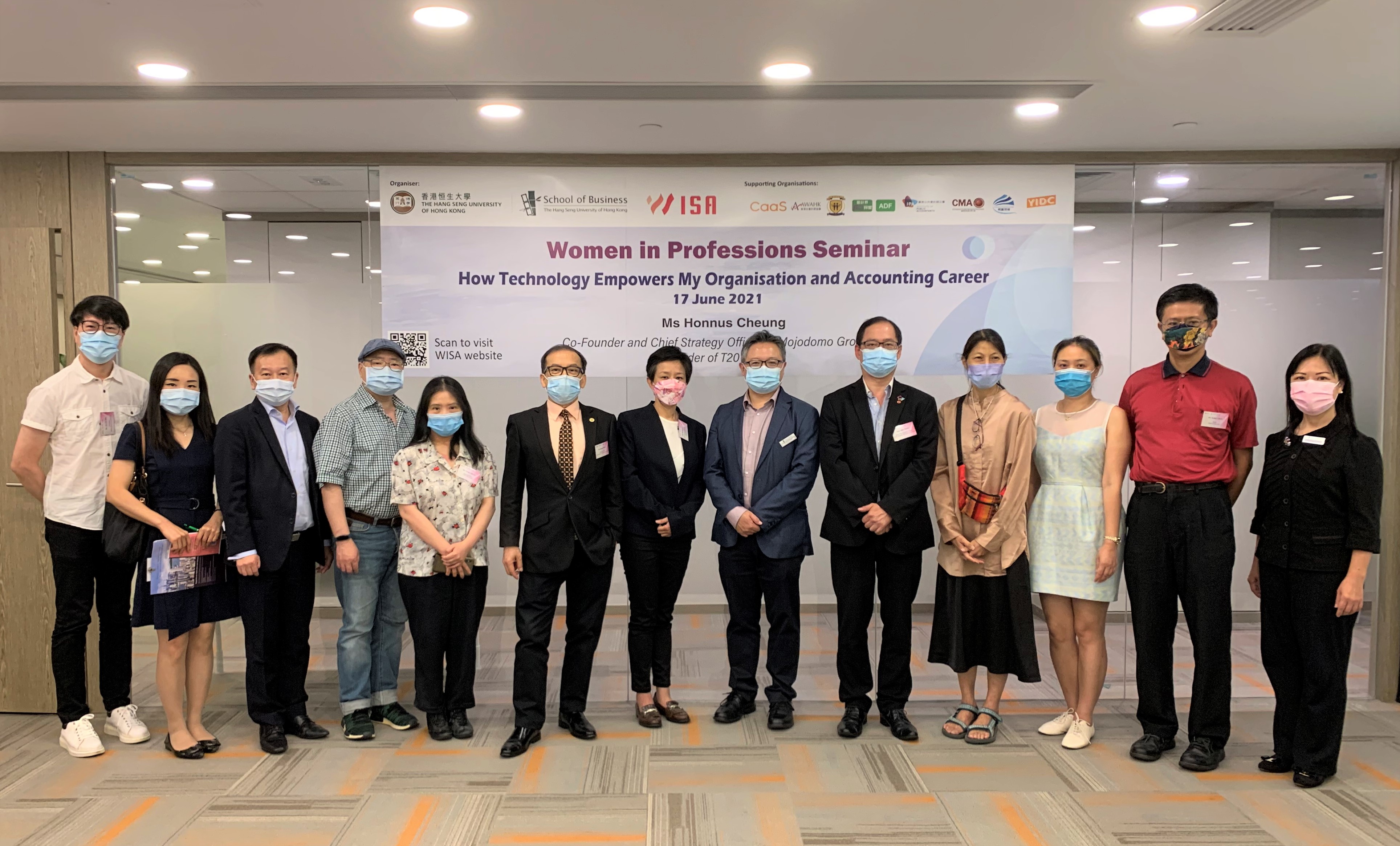 Organised by the Women in Society Association, the Women in Professions Seminar with the topic of "How Technology Empowers My Organisation and Accounting Career?" was successfully held on 17 June 2021. It was an honour to have Ms Honnus Cheung, Co-Founder and Chief Strategy Officer of Mojodomo Group and the Founder of Twenty20 Limited, as our guest speakers. She made inspiring presentations on her outlook on development of TMT industry and how to apply accounting and financial skillsets to start-ups and build TMT businesses in Asia. The seminar achieved a great success with guests from different industries and meaningful discussion was made with enthusiastic response. 
Presentation by Ms. Honnus Cheung.
A memorable group photo of the speakers, Ms. Honnus Cheung (7th from left), with Dr. Thomas Man (6th from right), Associate Dean (Enterprise and Business Engagement) of School of Business and Dr. Pauline Wong, President of WiSA (1th from right) and all honourable guests and participants.
.
Redirect URL:

event_date:

20210617

sign_up_url:

organised_by:

speaker:

com: