2018 Orientations to New Students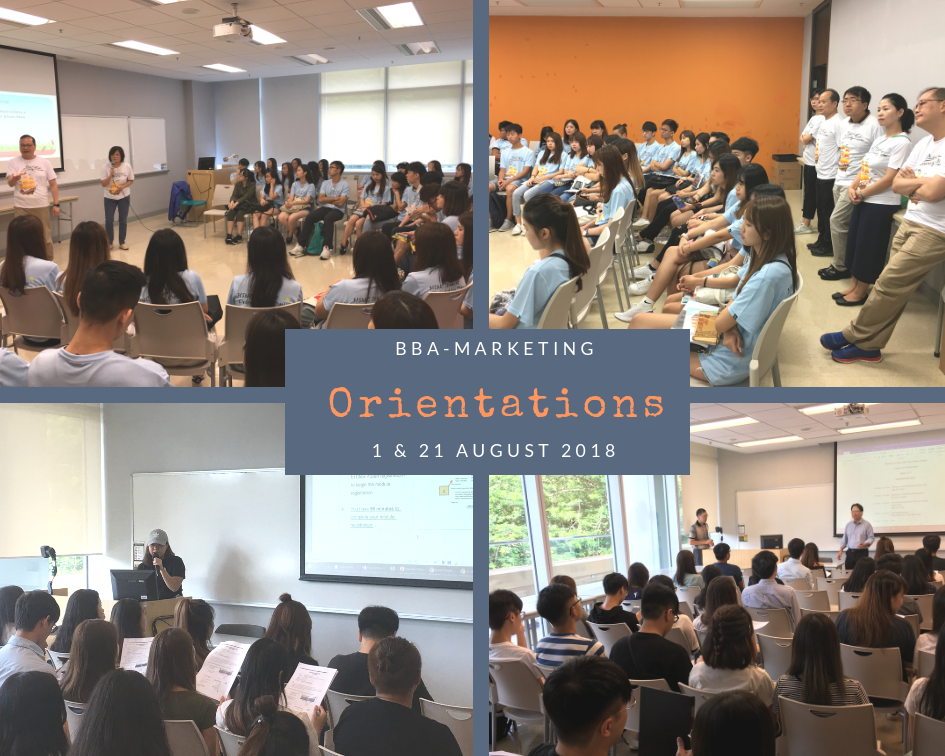 The Department was glad to welcome over 100 freshmen to join the BBA-Marketing community at the Orientation Day held on 21 August. The new students were warmly welcomed by the Department members followed by a series of orientation activities including the introduction of the recommended study plan and career prospects of Marketing graduates, as well as playing games on basic marketing concepts.
To facilitate the transition of Year 3 direct entrants into the HSMC community, the Department has organized a workshop on online module registration on 1 August. A recommended two-year study plan of marketing concentration was introduced to the participants. We have also invited a senior year student Ms Abbie Chu to demonstrate the online module registration process and share tips on module registration.
We sincerely hope that all freshmen could have a brilliant new chapter of life at the HSMC.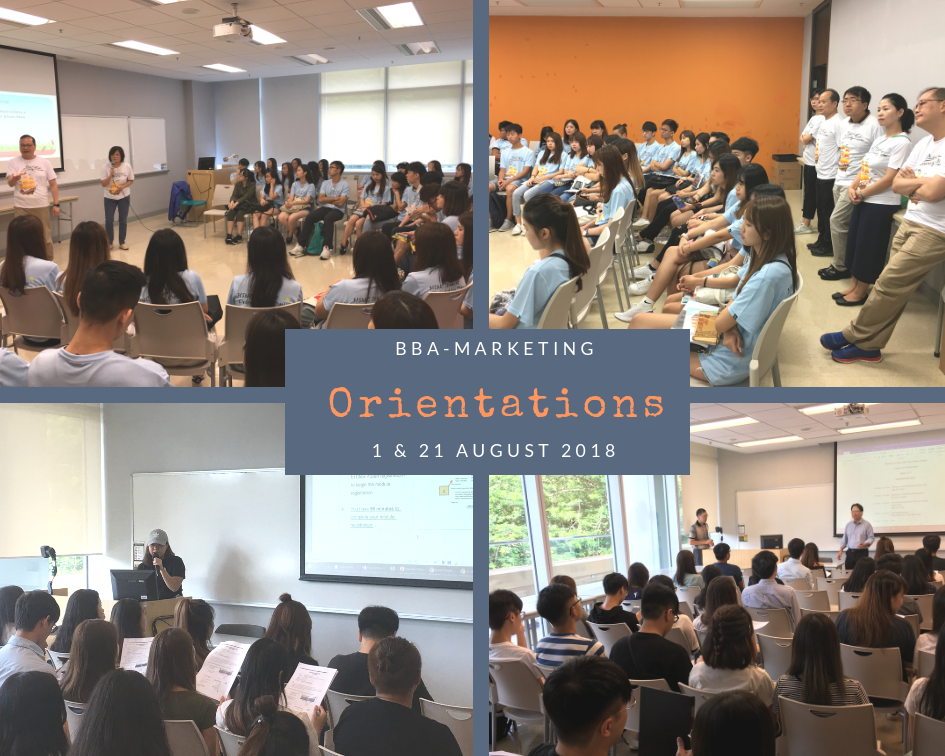 motopress-ce-save-in-version:

2.0.3