HSUHK student took champion award at the HKSI Institute Case Competition 2023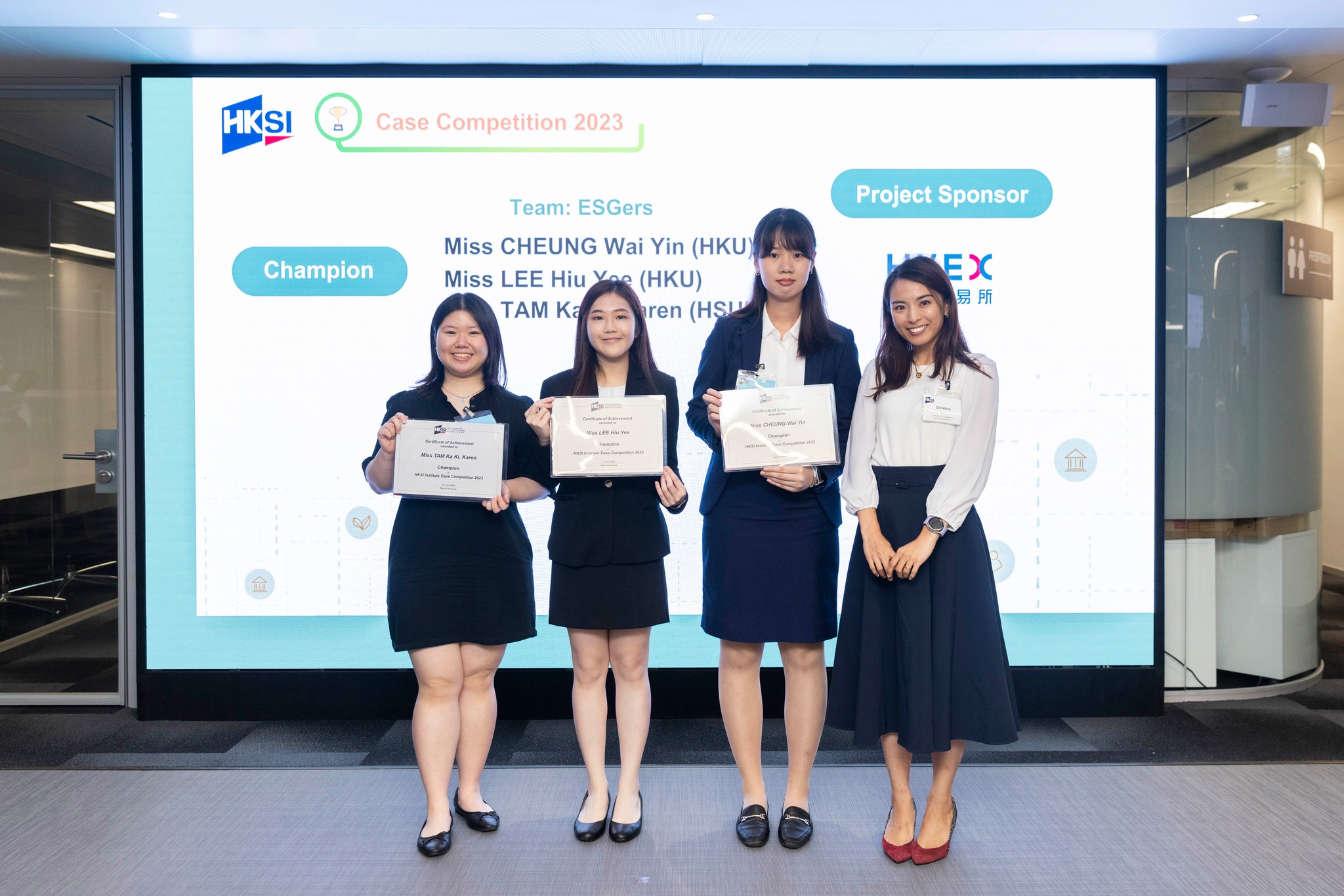 Since its launch in 2004, the HKSI Institute Case Competition (previously known as the Scholarship Programme), has provided the opportunity to more than 800 university students to develop their career in the financial industry. Department of Economics & Finance (EAF) has been an advocate to promote this competition to HSUHK and encourage all disciplines of HSUHK students to participate. Dr Siu, Assistant Professor of EAF and a member of HKSI, has been our coordinator to link up our students and give them advice.
For this year, participants had to go through three rounds of competitions: ESG Research Project, ESG Research Case Study and Panel Interview.  The Competition 2023 is open to all full-time undergraduates from 19 eligible higher education institutions (HEIs) in Hong Kong and selected universities in Greater Bay Area.  One of our students, Ms Tam Ka Ki Karen, took part in the Competition and her team has done brilliantly to take the champion award.  Many congratulations to Karen.
Sharing from the champion
Champion – Tam Ka Ki Karen, HSUHK
"As the team leader of a joint-university team, winning the HKSI Case Competition 2023 taught us the importance of climate disclosure and how DEI concepts can affect a company's sustainability. Companies that prioritize DEI can create an inclusive and equitable workplace, leading to better decision-making, employee engagement, and brand reputation. This equips us with a valuable mindset for our future careers in finance and entrepreneurship. Thank you to Ms. Kelly Lee, our project sponsor from HKEX, and the HKSI staff for hosting an outstanding ESG case competition."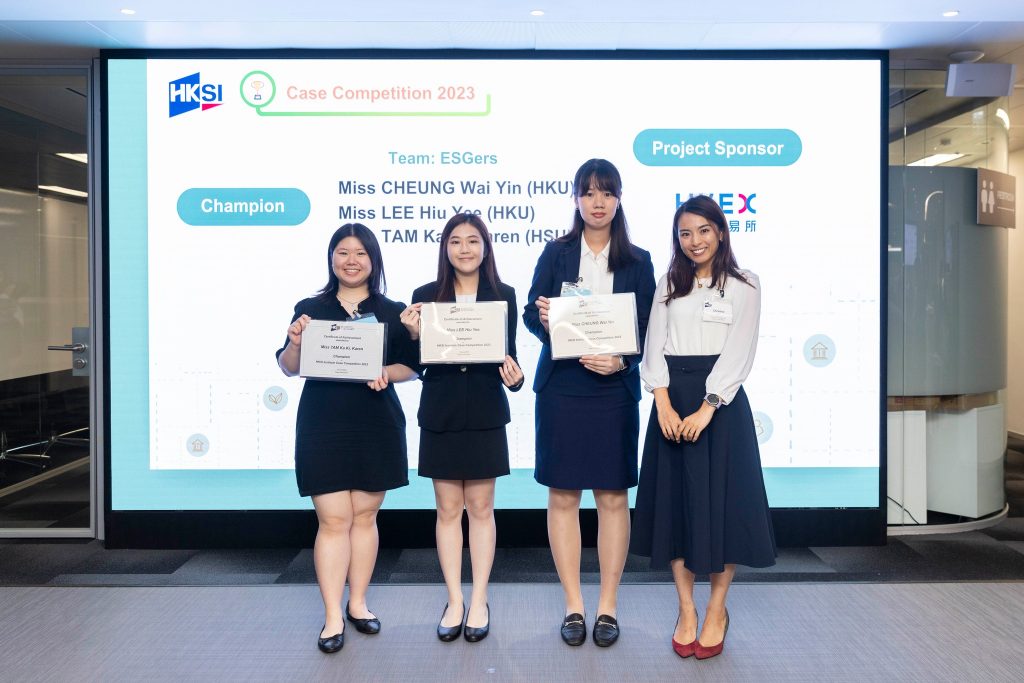 Ms Tam Ka Ki Karen (left), Leader of Champion Team, HSUHK student and Ms Kelly Lee (right), Project Sponsor from HKEX.
Redirect URL:

event_date:

sign_up_url:

organised_by:

speaker:

com: