Professional Recognition / Connection
Professional connections are vital to HRM students. Here are some examples of professional connections.
Professional Accreditation

BBA-HRM is accredited by the following professional bodies:

Hong Kong Institute of Human Resource Management
Chartered Professional in Human Resources Canada (CPHR Canada) and is granted exemptions from the CPHR National Knowledge Examination in Canada.
Internship Programmes

Through internship, students not only put theories into practice, but also broaden their horizons and gain working experience in HRM.
BBA-HRM students are required to complete 1 Human Resource Management Elective, either HRM3021 Internship in Human Resource Management or HRM3022 Consultancy Project in Human Resource Management.
Mentorship Programmes

Mentorship programmes enhance students' understanding of the real-world, expand their social networks, and provide advice for personal and career development.
Student Enhancement Programmes

BBA-HRM organises a variety of student enhancement programmes (such as forums, workshops, and firm visits, etc.) to link students with practitioners.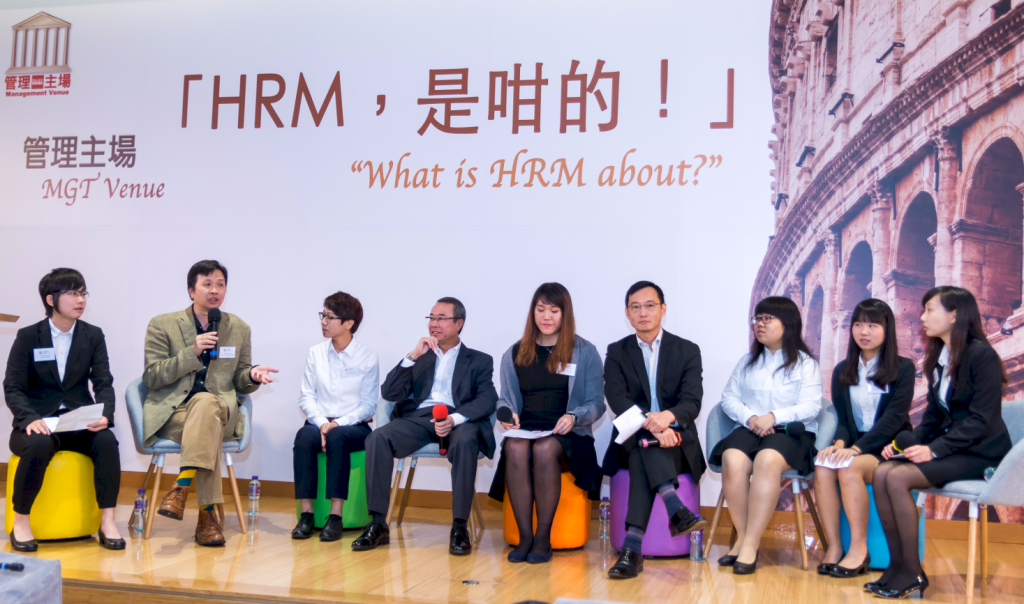 Hong Kong Institute of Human Resource Management (HKIHRM) President David Li (fourth from left) and Vice President Lawrence Hung (fourth from right) were invited to be keynote speakers in a discussion forum in HRM.
motopress-ce-save-in-version:

2.0.3