Research Method Workshop Series 2017 (II), Research Institute for Business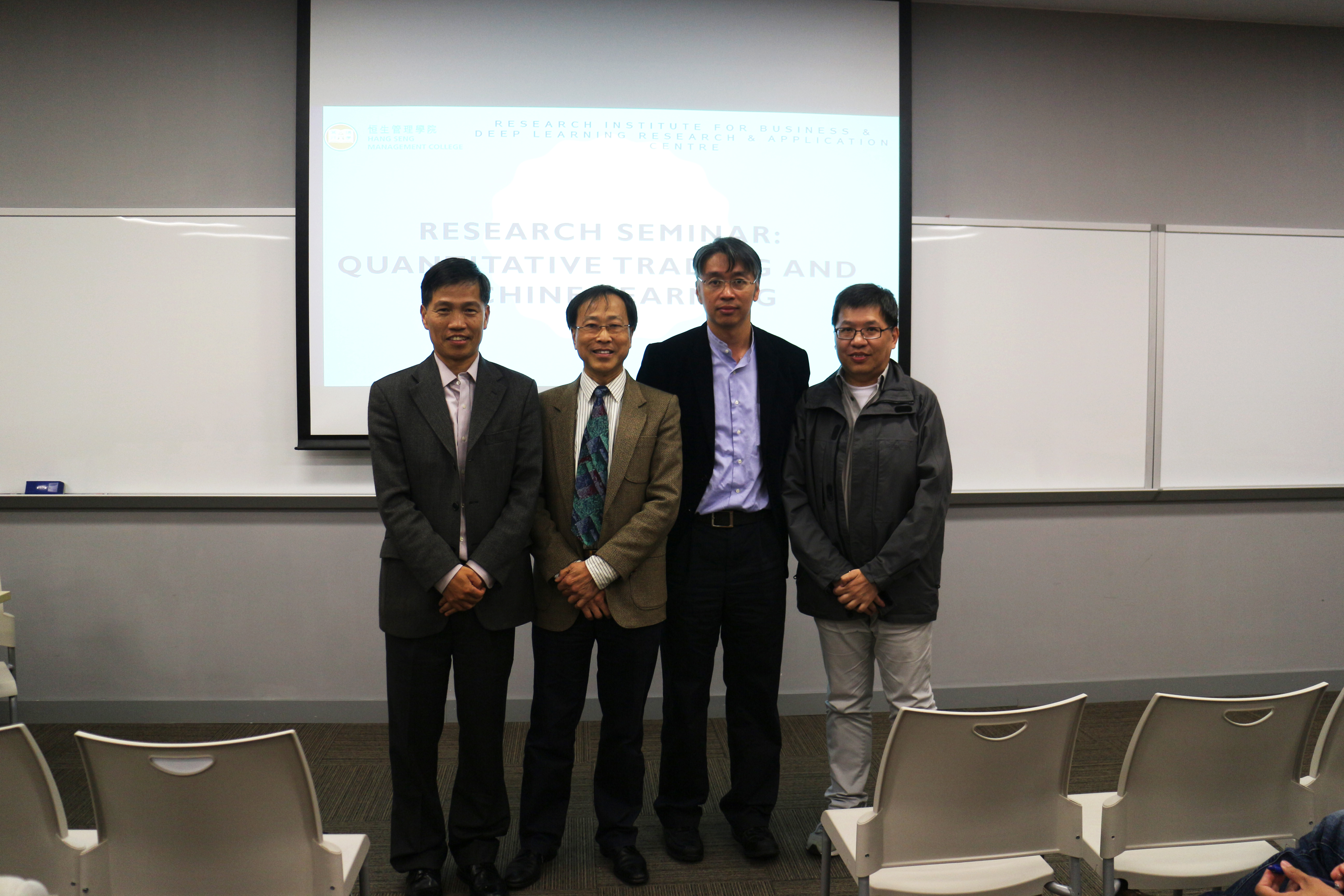 On 8 March 2017, Research Institute for Business and Deep Learning Research & Application Centre co-organized a research seminar delivered by Dr. Raymond Guo (CEO of MY Capital), Mr. Kevin Leung (CEO and Founder of AlphaShield Capital Co. Ltd.) and Mr. Joe Wat (Independent consultant of AlphaShield Capital Co. Ltd.).
After the opening remark by Prof Francis Chin, Dr. Raymond Guo began the seminar with an introduction of the key elements of quantitative trading, from trading technology to research platform, and the China's high frequency trading market. He shared his career and success formula with all the participants. In the second part of the seminar, Mr. Kevin Leung and Mr. Joe Wat shared their valuable market experience from a trader's perspective and presented how to use techniques of machine learning in quantitative trading such as Bayesian Network to develop trading models.
The seminar was attended by HSMC students and staff from various departments, including the Department of Computing, the Department of Economics and Finance, the Department of Marketing and the Department of Mathematics & Statistics. Also, there were external guests from various institutions like HKU, CUHK and HKUST; as well as from business sector. Besides the presentations, fruitful discussions between the speakers and the participants were made during and even after the Q&A session. It was an excellent opportunity for the scholars, practitioners and students to exchange views that benefited all.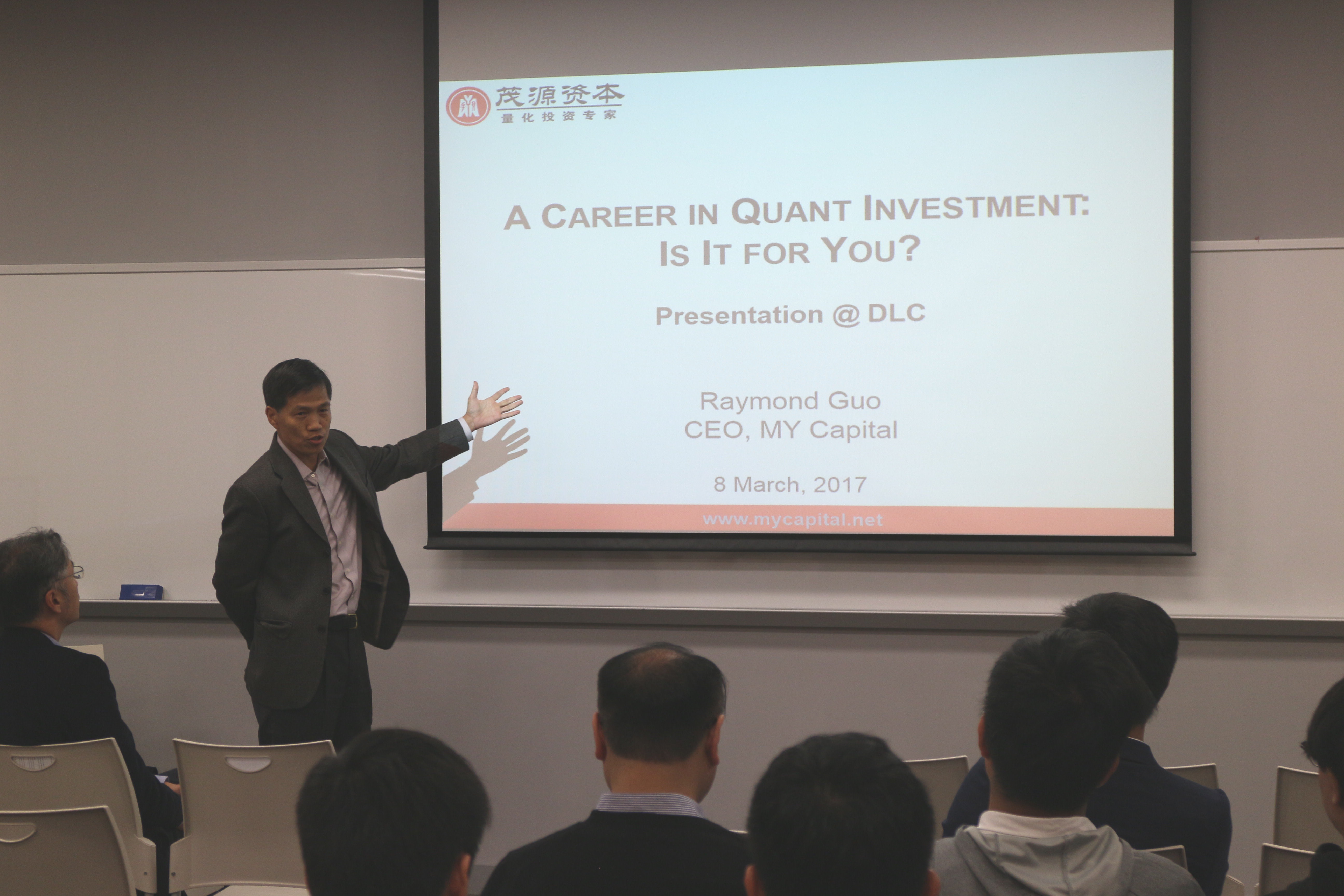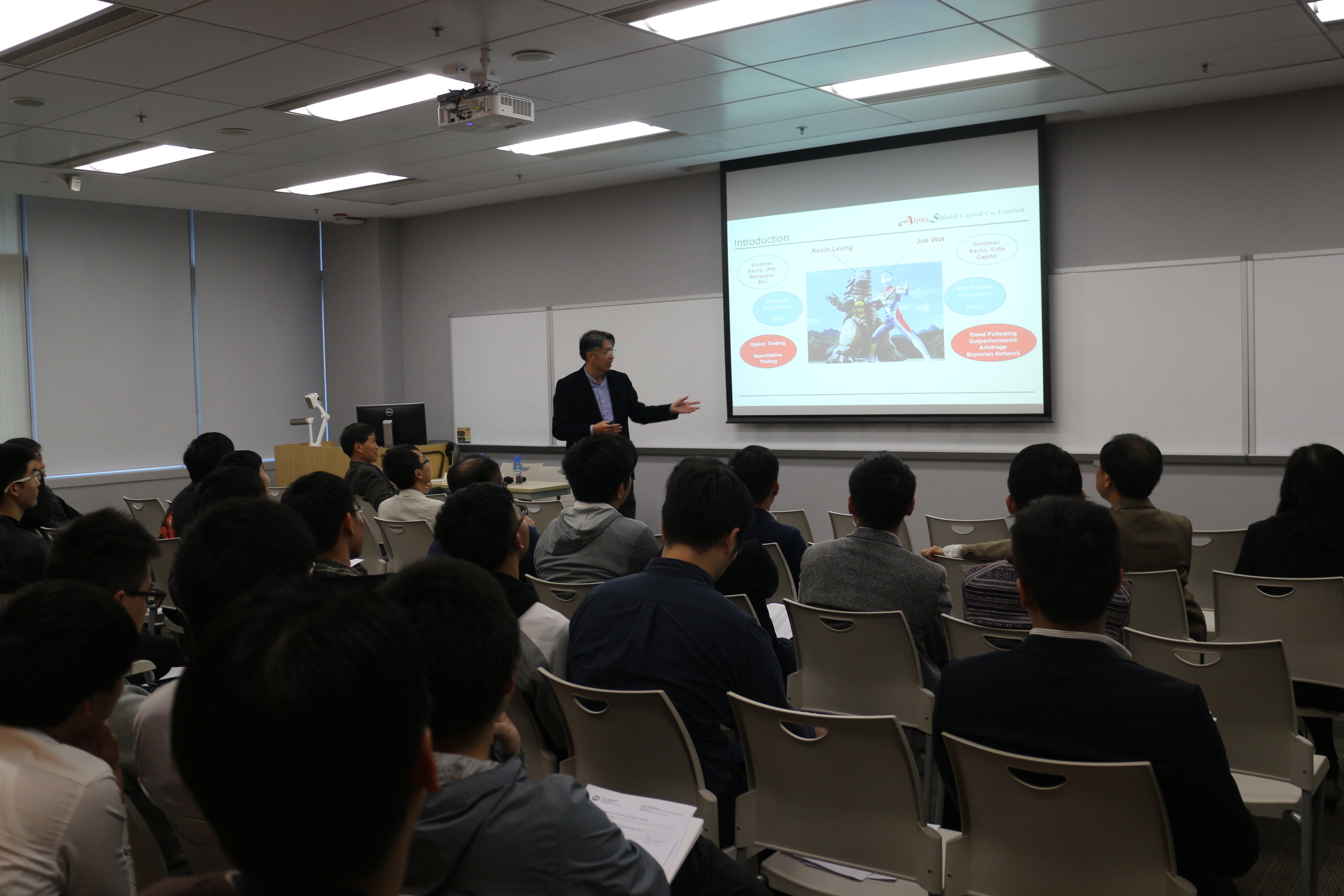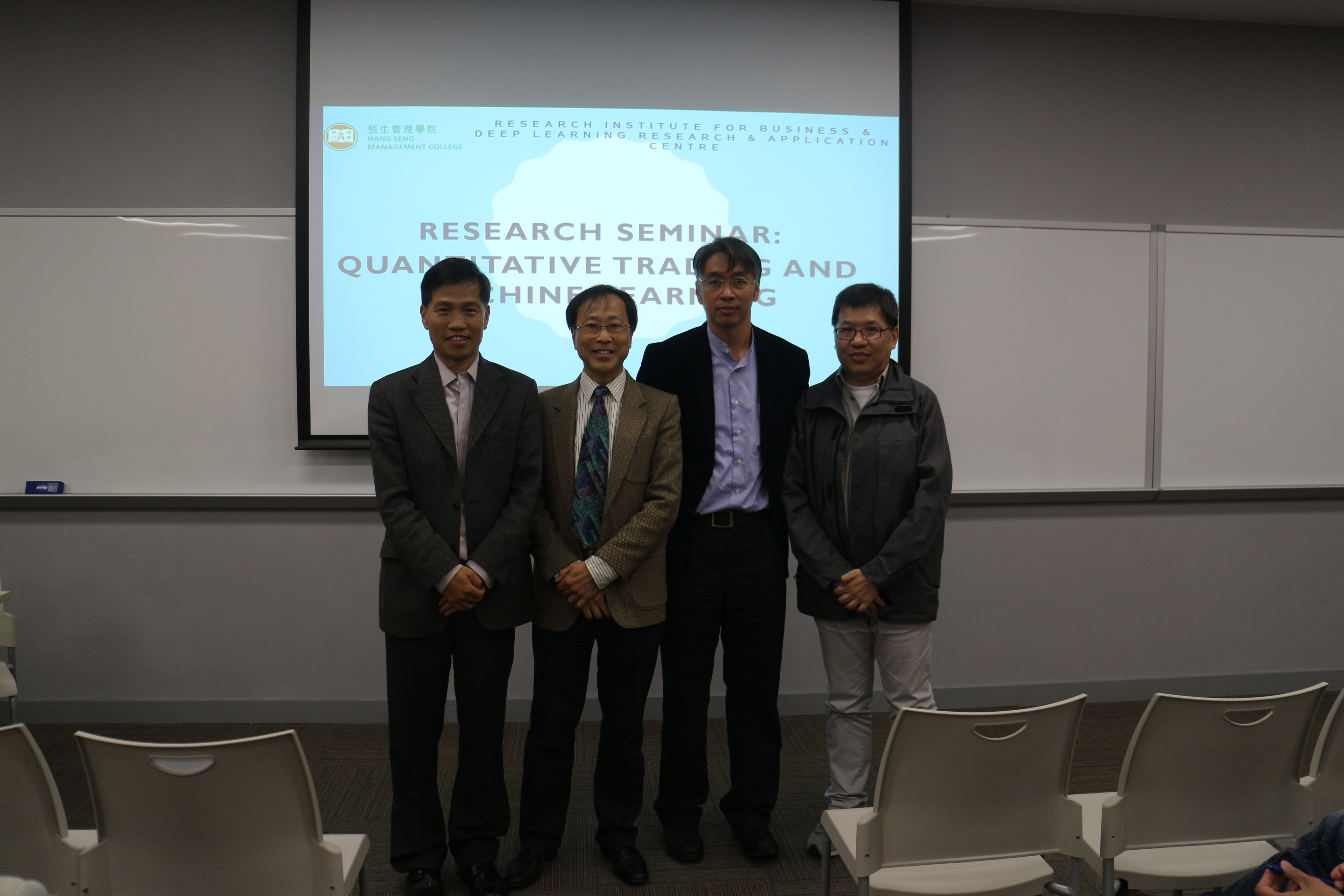 motopress-ce-save-in-version:

2.0.3