Secondary School FinTech Innovation Competition 2023
The Department of Economics and Finance organized the Secondary School FinTech Innovation Competition 2023 on 30 June 2023. Supporting organizations included Hong Kong Applied Science and Technology Research Institute (ASTRI) and Institute of Financial Technologists of ASIA (IFTA). The competition aimed to promote FinTech literacy among senior secondary school students and encourage them to explore the digital environment. The competition received the support of the FinTech community too, which valuable advice was provided to participating team members.
The competition received an overwhelming response from both the schools and students to present their ideas with great enthusiasm and creativity. Six finalist teams were invited to the campus to pitch their ideas to the judging panel, which consisted of Dr. David CHUI, Head of Department, Dr. Andy CHENG, Associate Head of Department, Prof. Chan Chun Kwong, Director of the ASTRI Board, and Mr. PONG Po Lam, Paul, Chairman of the IFTA. The judges evaluated the ideas based on FinTech innovation, feasibility, sustainability, presentation, and teamwork.

The judge panel highly appreciated the creativity and innovativeness presented by various finalists. After a rigorous deliberation, the Champion finally goes to the St. Paul's Secondary School. The AD & FD POHL Leung Sing Tak College and Law Ting Pong Secondary School secured the First and Second Runner-up positions respectively. Marymount Secondary School, Raimondi College, and SKH Holy Trinity Church Secondary School achieved the Excellence Awards.

The champion group proposes a software that creates short-term shared funding account among registered users, and allow them to share funds in the account. It can be used worldwide with an exchange rate feature for traveling. It automatically calculates the shared funds and facilitates the whole process of transfer. The application was highly appreciated by the judging panel.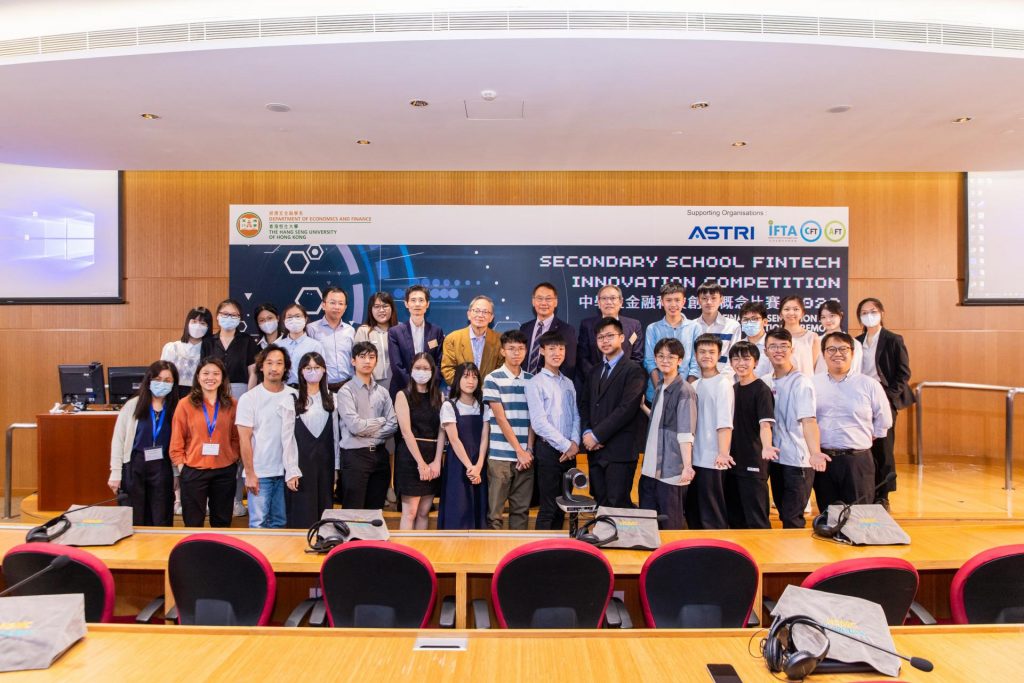 Redirect URL:

event_date:

sign_up_url:

organised_by:

speaker:

com: