HSUHK Information Day 2022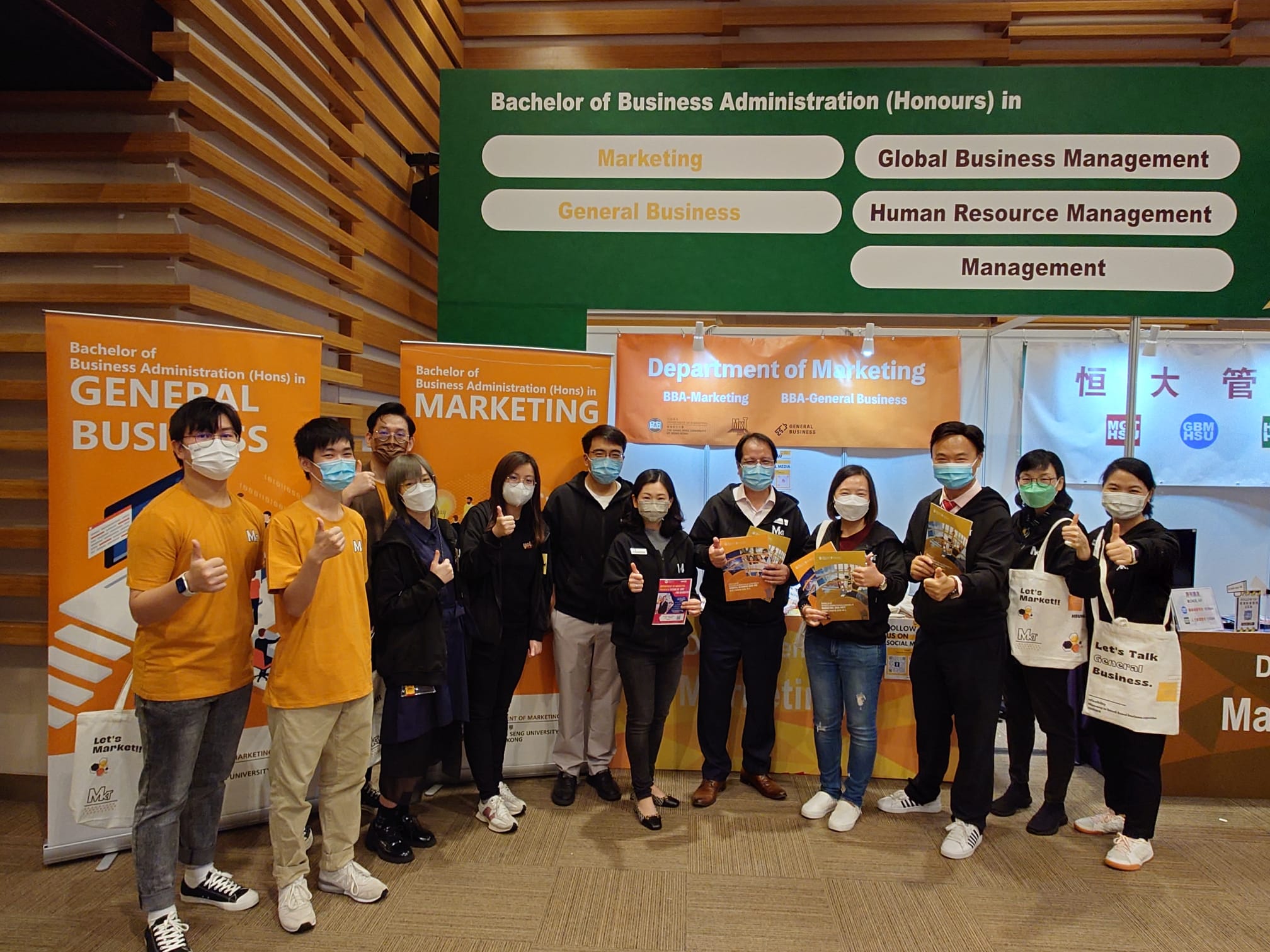 The HSUHK Information Day this year was a huge success for the University as well as for the Department of Marketing. Our career talk and programme introduction session both attracted record attendance while the Department's booth was fully packed with parents and students throughout the day.
With an aim to help prospective students understand their future career, a talk entitled The Future of Marketing Jobs was organized featuring Mr Tristan SHING, Head of Marketing of JobsDB.  In his presentation, parents received valuable information such as the employment prospects, pay trends and employers' expectations on marketing graduates.  While the seminar room was fully occupied with 60 attendees, quite a number of students also participated via MS Teams.  Following the career talk, Mr Eric CHEE, associate department head gave a comprehensive and interactive presentation on the BBA-GB programme to interested secondary school students.
In a concerted effort of colleagues and student ambassadors, 10 micro-influencers were invited to visit different corners of HSUHK throughout the Information. Their IG posts are attracting the attention of thousands of young people who are prospective students of our undergraduate programmes.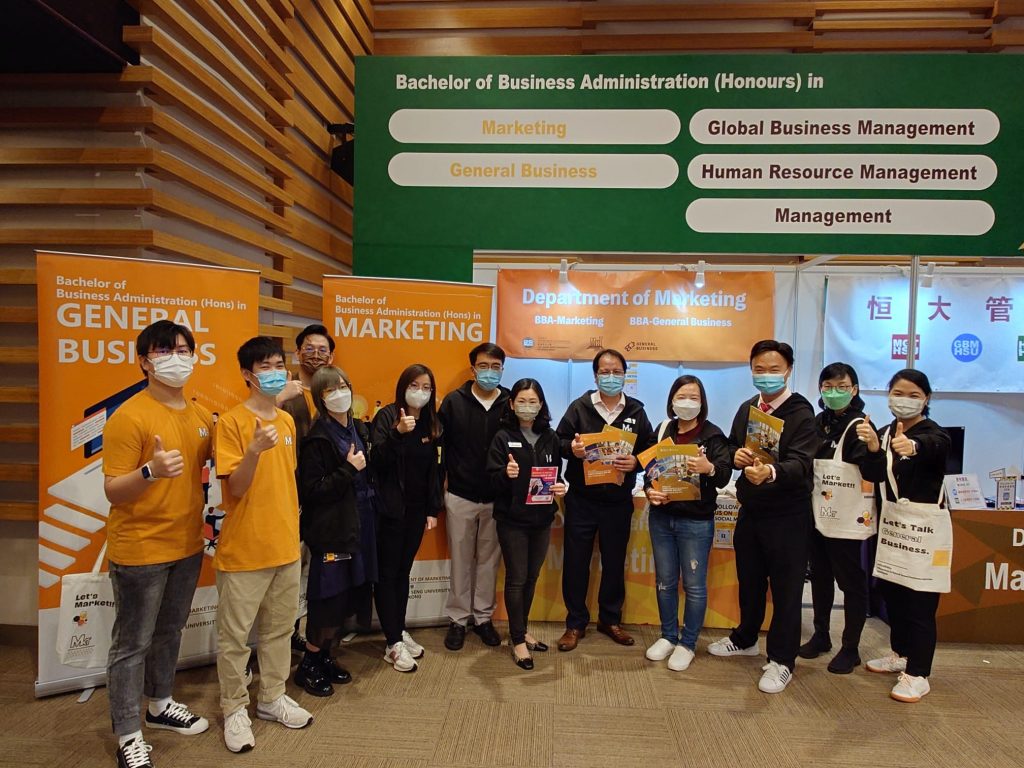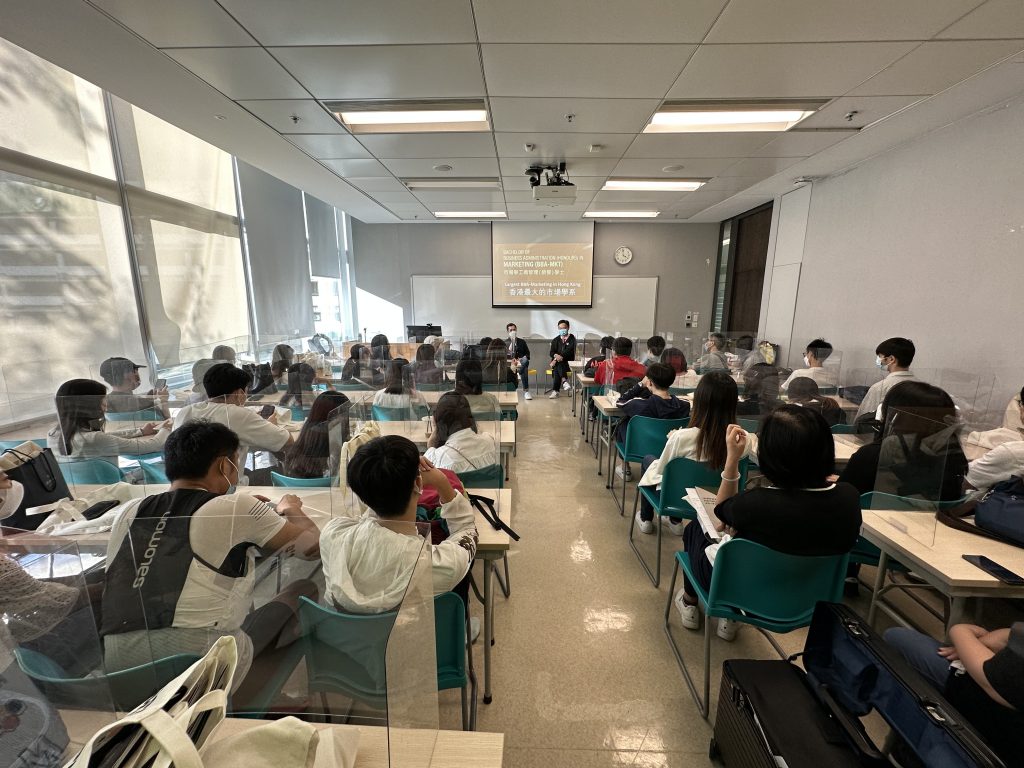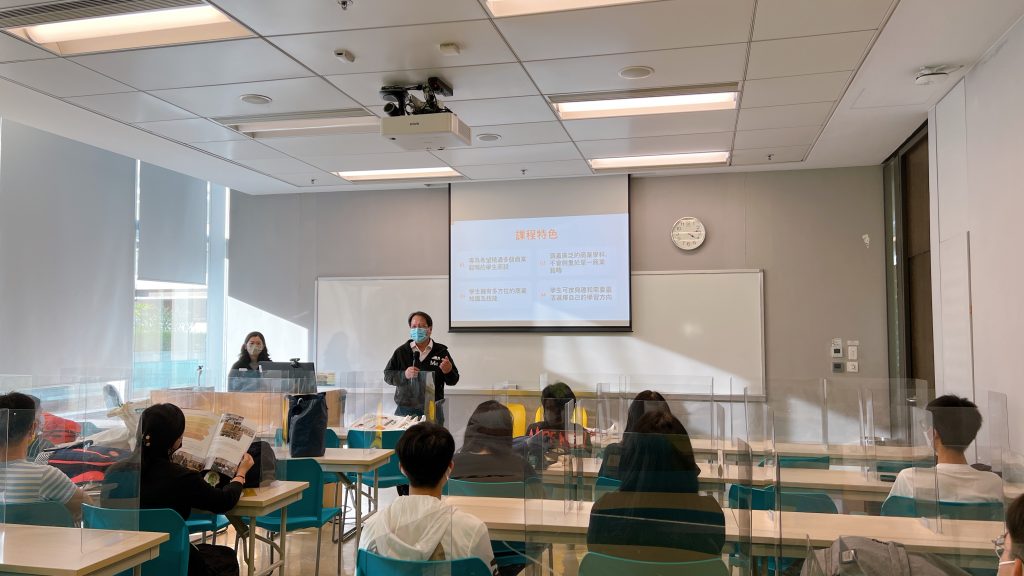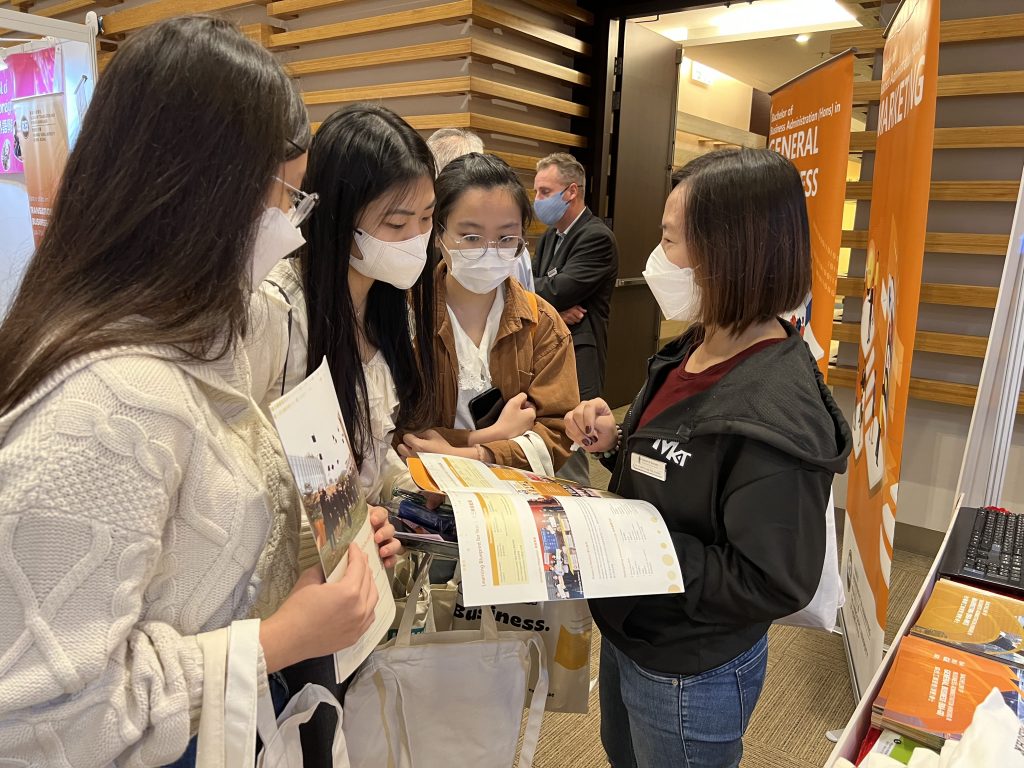 Redirect URL:

event_date:

sign_up_url:

organised_by:

speaker:

com: