HSUHK Information Day 2018

The HSUHK Information Day was held on 17 November 2018. The Department of Accountancy had set up an exhibition booth to provide visitors with the latest information of the BBA (Hons) (with Accounting Concentration) (BBA-ACC) and BBA (Hons) in Corporate Governance (BBA-CG). The exhibition booth attracted hundreds of visitors.
Besides, two sessions of information seminars were held to deliver in-depth information of BBA-CG programme, introducing programme structure, career prospect, professional recognition and so forth. In addition, two current students in BBA-CG Year 4 were invited to share their internship and exchange experience to the audience.
Student-visitors were also invited to the Mock Group Interview in which they could enhance their understanding on the BBA-CG programme through discussion and interaction with our academic staff and other interviewees.
We would like to extend our gratitude to all academic and administrative staff and student helpers for their generous support in this event.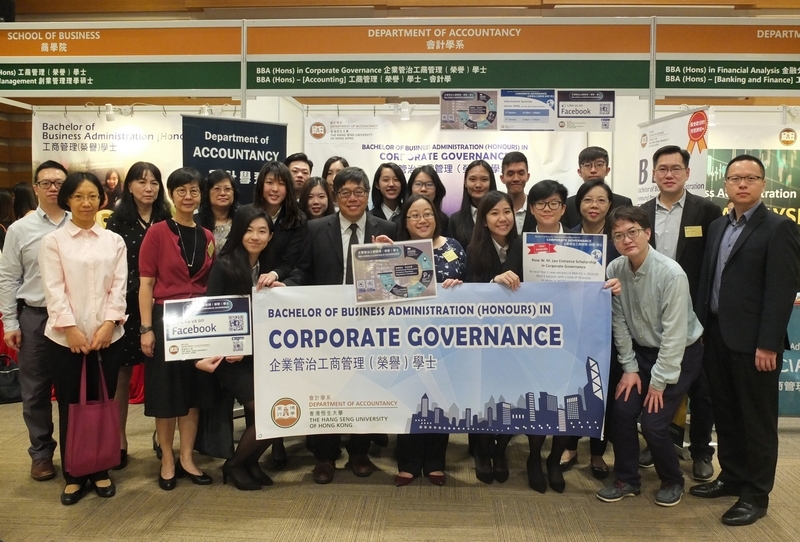 Exhibition booth was set up to introduce BBA-ACC and BBA-CG programmes to visitors.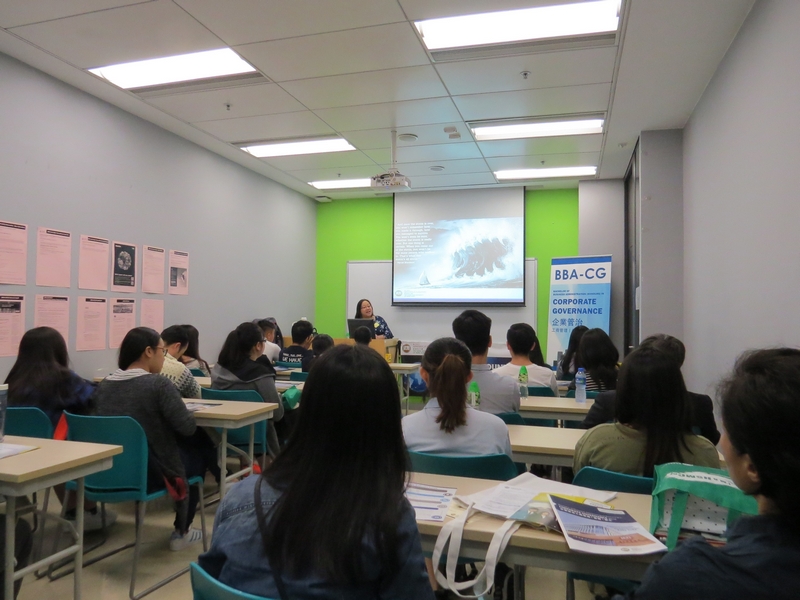 Ms. Joey Lee, Associate Programme Director of BBA-CG programme, delivered detail information of BBA-CG programme to visitors in information seminars.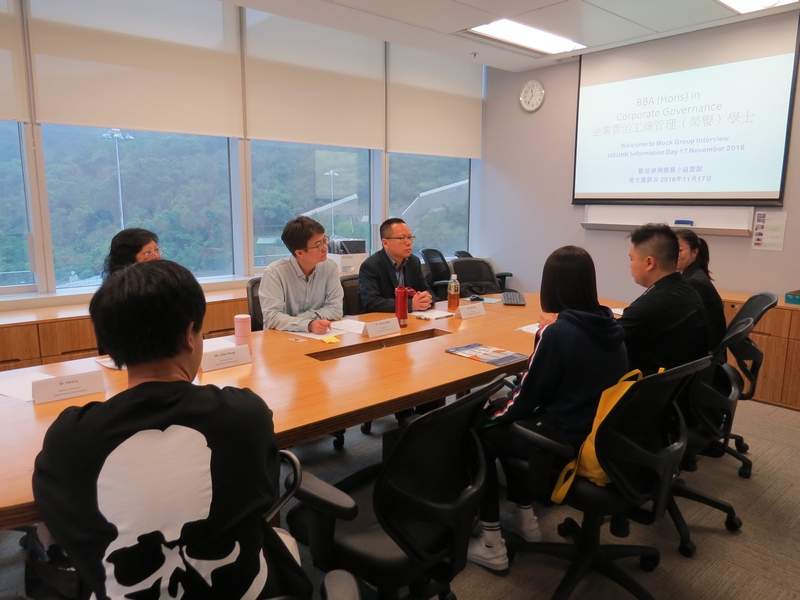 Student-visitors participated in the Mock Group Interview.