AC.CG Graduation Celebration and Photo Booth

School of Business Graduation Ceremony was held on 1 April 2021 for the classes of 2019 and 2020 in recognition of their academic accomplishment.
The Department of Accountancy has set up a photo booth for both BBA (with Accounting Concentration) (BBA-ACC) and BBA in Corporate Governance (BBA-CG) graduates to celebrate at this remarkable moment. Although the ceremony was unlike those in previous years due to the COVID-19 pandemic, it was glad that graduates were satisfied with the opportunities to come together with the school community and share the joy with their families, classmates and teachers during the in-person convocation.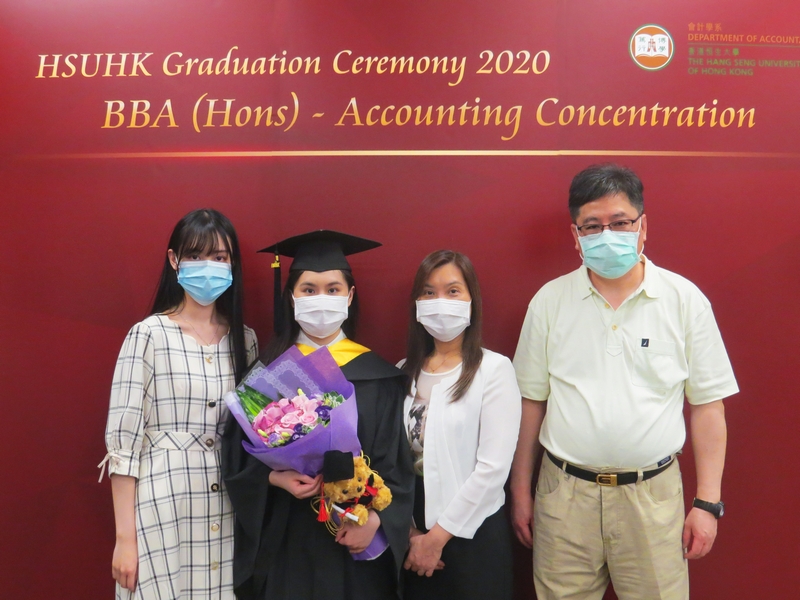 BBA-ACC graduate took photo with her family.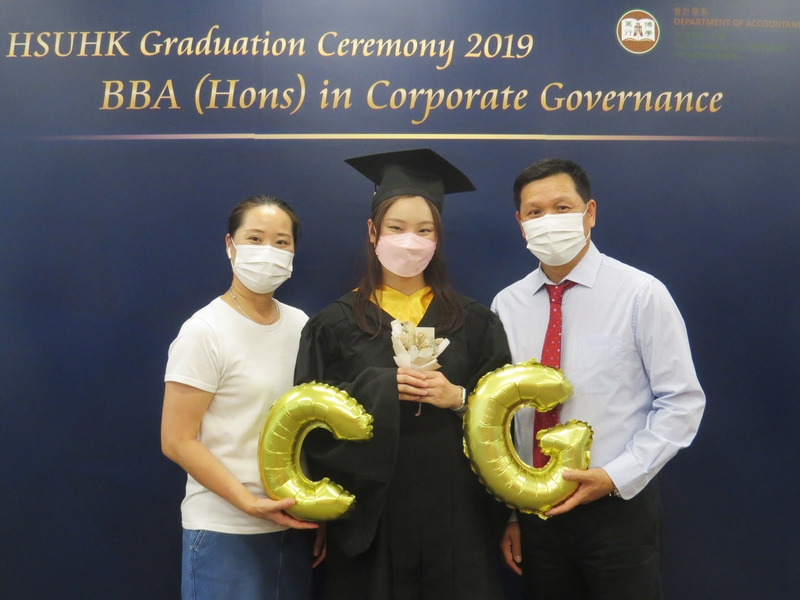 BBA-CG graduate took photo with her family.
Redirect URL:

event_date:

sign_up_url:

organised_by:

speaker:

com: