AC.CG Graduation Celebration and Photo Booth

The HSUHK Graduation Ceremony was successfully held on 5 December 2018. Following the ceremony, the Department of Accountancy has hosted a graduation celebration for our BBA (with Accounting Concentration) (BBA-ACC) and BBA in Corporate Governance (BBA-CG) graduates, their parents and guests.
Graduates were all excited to meet their schoolmates and teachers. To make the festivity more delightful, over the drinks and hors d'oeuvre served, the Department of Accountancy also arranged a photo counter with specially designed backdrops and props for graduates to capture the memorable moment with their families, friends and teachers.
We wish all the graduates a bright future.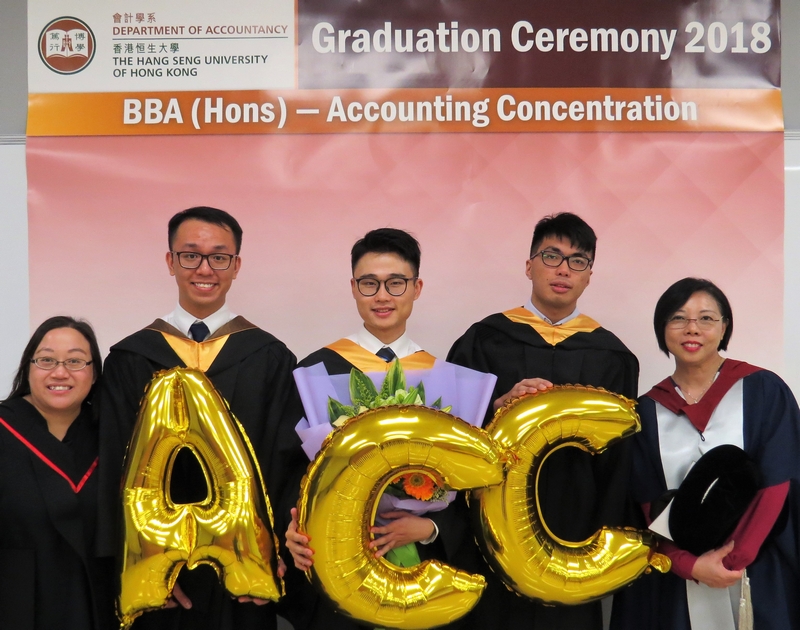 BBA-ACC graduates took photo with their teachers
BBA-CG graduates took photo with their teachers