HSUHK Consultation Day 2019

HSUHK Consultation Day was successfully held on 15 June 2019. The Department of Accountancy held a broad variety of activities which attended by numerous students and parents.
Exhibition booth was set up to provide visitors with the latest information about BBA (Hons) in Corporate Governance and Compliance (BBA-CGC) and BBA (Hons) in Professional Accountancy (BBA-PA). Visitors enjoyed interacting with our teachers and current students and were satisfied with the response given to their enquiries.
To promote a more thorough and in-depth understanding of the above two programmes. Two sessions of information seminars were arranged respectively to explain the uniqueness of the programmes, various professional recognitions and graduates' career prospects.
Non-local undergraduate applicants were also invited to admission assessment in order to, on one hand, enable them to visit and get acquainted with the university and future study environment, on the other hand, created opportunities for our teachers to meet candidates with outstanding calibre.
We would like to extend our gratitude to all academic and administrative staff and student helpers for their generous support to the event.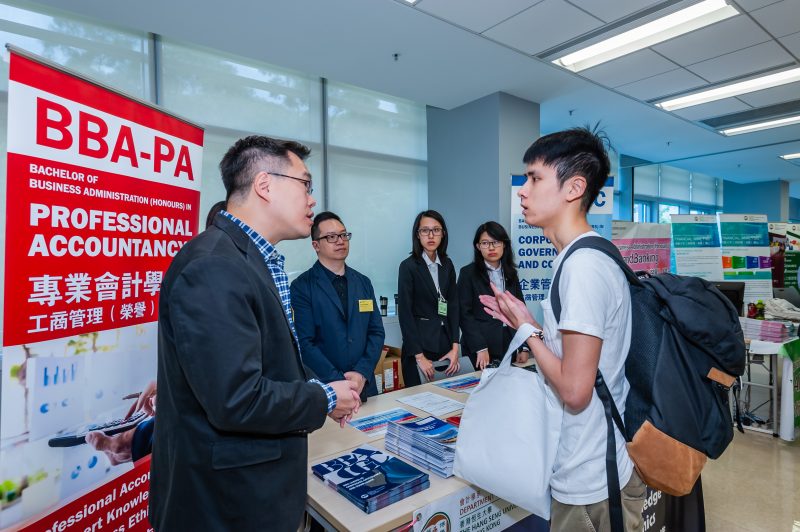 Visitor interacted with our teachers and current students at the exhibition booth.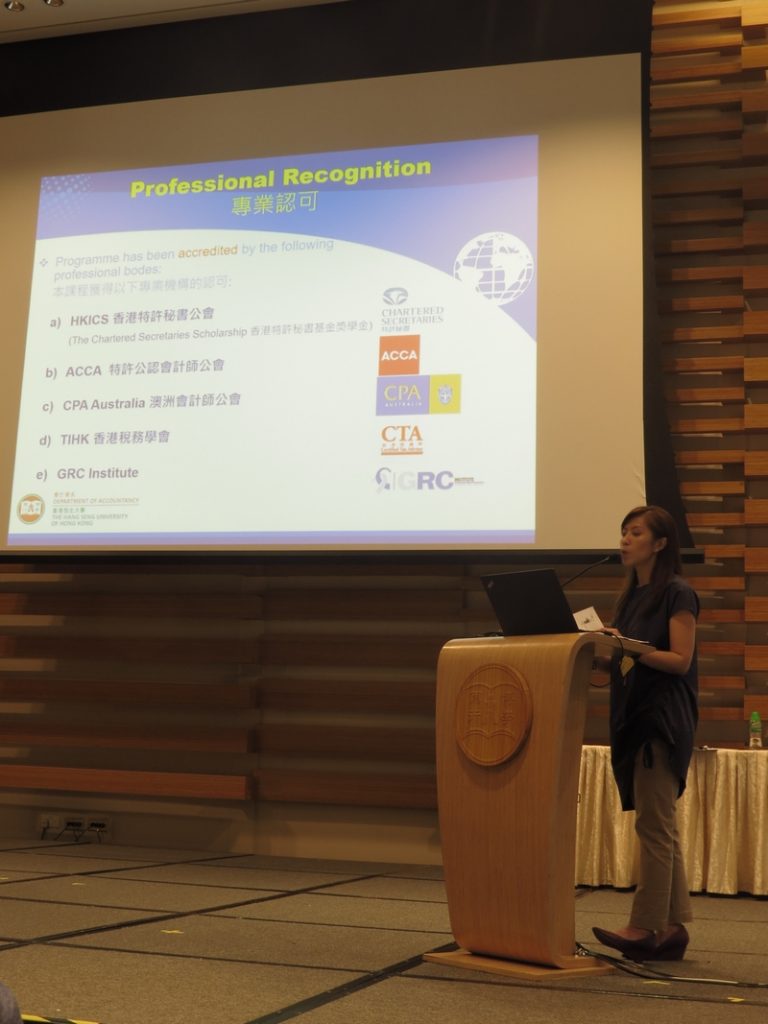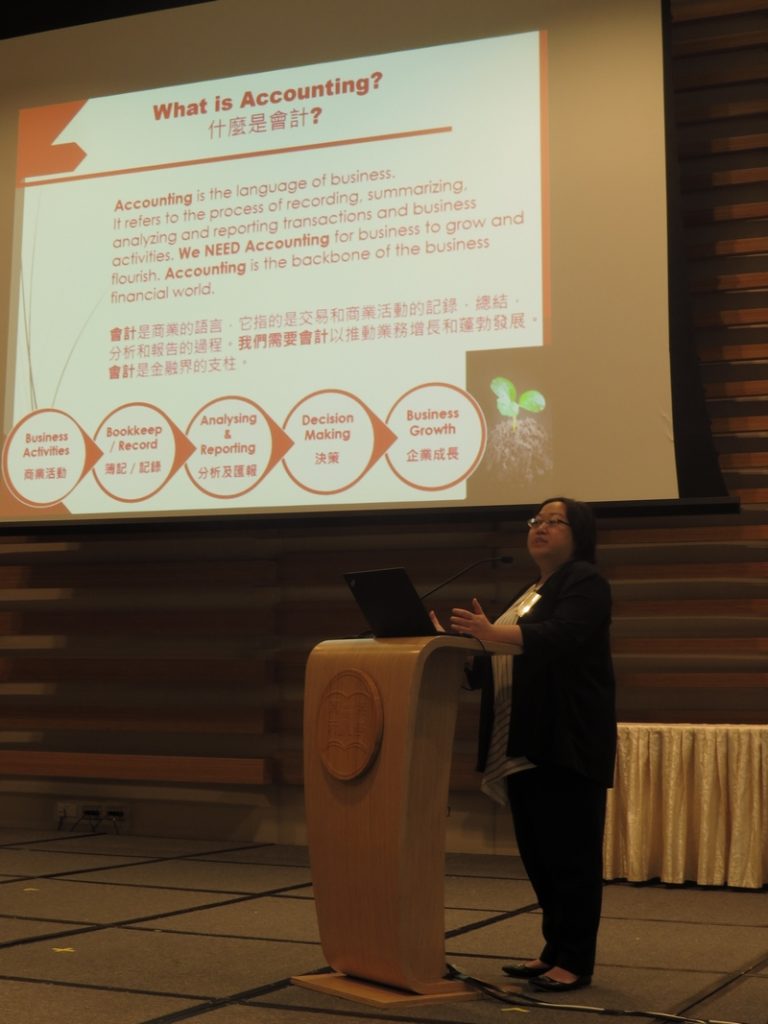 Two sessions of information seminars were held to introduce BBA-CGC and BBA-PA.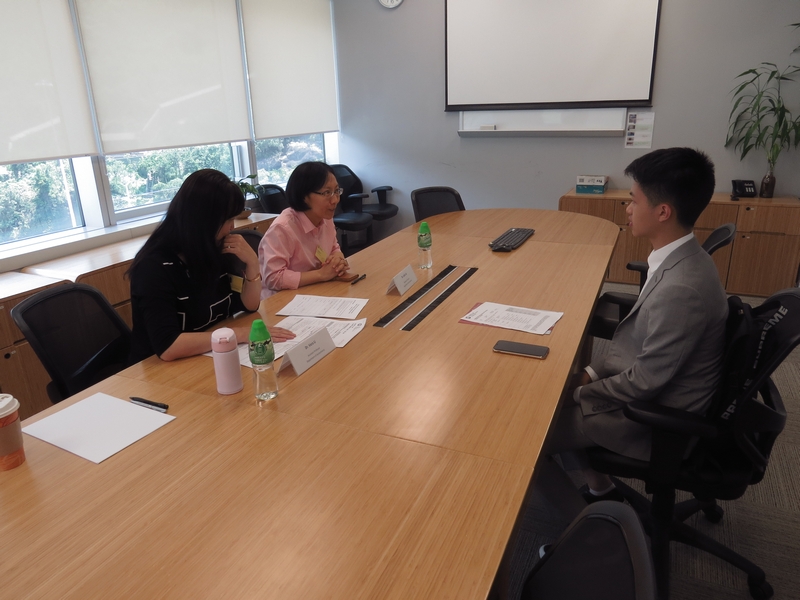 Admission assessment was arranged for non-local applicants.